New American Gin
Ginolution

Oooops.
This tasting box isn't on our current list of Home Bar Essentials... but it could be. Add it to your wish list and let us know you want it!
This Box contains 45ml samples of:
Botanically diverse New Western style Gin is in

These righteous juices are concocted by some of the best New Western Gin-makers in the 50 States. And, as it does across the northern hemisphere, the simmering summer season presents a slew of occasions to cool off by Ginning it up—a sunny afternoon that finds you mingling by the pool, another that has you flipping flank steaks at your backyard barbecue, and another on which… you get the point. Across the board, Red, White & Gin will pump up the party volume. And then you can invite the whole town.
Though the Dutch and the Belgians are cited for the first appearances of genever and genievre respectively, the Brits were soon to give the spirit a spin. But just as the American colonists chafed under the yoke of King George's rule, so too did the Gin-slingers on their side of the pond. It didn't take long for them to put aside the homeland-tainted bottles of Booth's and make their own. All these years later, for the first time since the repeal of Prohibition eight and a half decades ago, juniper juice is at last getting its due. In the spirit of globalism, maybe this good will Gin is a worthy export.
America's fiery revolutionary Patrick Henry would be stoked. Brooklyn Gin (these folks hand-crack and peel their juniper berries), Leopold Bros. Small Batch American Gin (award-winning, Colorado-born), and St. George Spirits Terroir Gin (made in a 65,000-square-foot hangar) are made by some of the most obsessive, hell-bent-on-excellence distillers in the nation, far from the jewel-encrusted crown of any tax-happy mothership.
Like a new republic, Gin's a young gun of a spirit, a swaggering beverage that needs no time to age before it takes on the world, leaping from the pot to the highball in no time.

Cheers!
Smartass Corner
You swiped right on Tinder? Now you've got to impress your date. So when you order that dirty martini, wax sexy-smart with these facts:
1) In summary, New Western or New American Gins are lighter on their feet than London Dry and they "don't hit you in the face with a Christmas tree" (We shamelessly stole this quote from Mr. Jason Barrett from Black Button distilling).

2) Most amateurs assume that Gin is flavored by juniper berries alone. In fact distilleries are increasingly adding other botanicals to their batches. These can include elderberries, sage, citrus peels, and cardamom, which deepen flavor or add a flourish.

3)* Multiple choice: In GinSpeak, what's a pot still? a) a prolonged period of lounging following heavy bong use; b) a sauce pan's contents when the burner has not been turned after said bong use; c) a vessel used for batch distillation.

4) Fifty-thousand is the estimated total of illegal stills in the New York alone during Prohibition. American distillers are working their way back with about two thousand distilleries in almost every state. This time around, they're legal.

5) 1967 was the first year Gin was outsold by Vodka in the United States.

6) During Prohibition, the beverage marketed as "Gin" was often a combination of raw spirits, juniper oil, and other ingredients like turpentine.

7) Gin muscled its way into U.S. drinking establishments in a big way in the 1890s by way of bartenders—the mixology pioneers—who experimented with a variety of cocktails including the martini.
*The answer to is c), a vessel used for distillation in which a combination of heating and cooling purifies its contents in batches rather than continuously.
Flavor Spiral™
About The Flavor Spiral
The Brooklyn Distilling Company
Leopold Bros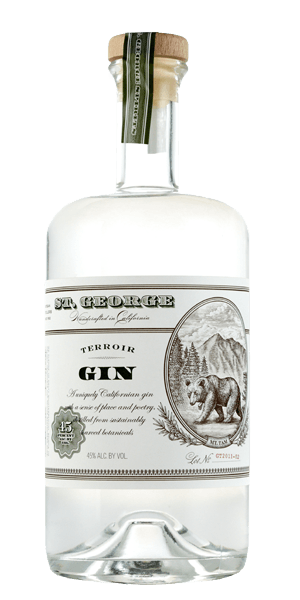 St. George
The Flavor Spiral™ is a quick, clear and visually-appealing way to look at the drink's flavor DNA.

It's tasting notes reinvented. The Flavor Spiral™ is a unique and revolutionary way of describing flavors. It was developed by Flaviar tasting panel, industry experts, and You, our dear Flaviar community member.

Your favourite drinks like never before. It could easily be an art form, but that's a conversation for another day.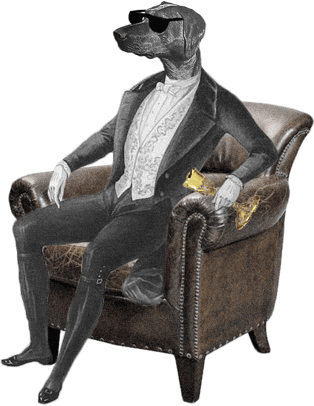 Dog Dogson's
Smartass
Corner
Hardcore Gin lovers say the word Martini should never be preceded by vodka, lobster or pomegranate. They say the original and only real Martini consists of Gin, vermouth & olives, period!
We think you'll like these
Ratings & Reviews
Member Reviews and Ratings of New American Gin
Brooklyn was not my kind of gin, ended up mixing it with ginger beer. St. George works very well with a lot of lemon/lime. Leopold's made it all worth it!!! Works very good on it's own but I liked it with tonic and cucumber (pepper is not required for this one)
It is a very good assortment of American Gins!
Very tasty!!
Back
A Dram for Your Thoughts
Cancel