Oooops.
This tasting box isn't on our current list of Home Bar Essentials... but it could be. Add it to your wish list and let us know you want it!
This Box contains 45ml samples of:
It's Gin o'clock.

Does Dr. Sylvius ring a bell? If so, you either know your spirits pretty well or you must have tried our Gin Lane initiation set and know exactly where this ride is going. Actually, this time around we've got an entirely different batch prepared for you – focused on unique, hand-picked, small-scale and almost personified artisan Gin labels.

Distilling is art. But let's get this straight – it is also about skill and craftsmanship. This brand new tasting selection comes as a rather great continuation to our previous take on traditional London dry and New Western Gin.

Every spirit lover will tell you that the experience and mood are equally important as the taste of the drink itself. That's where these distilleries really shine. Apart from crafting exquisitely produced spirits, they each carry a very personal and relatable story, attitude as well as a sense of pride and integrity. As you go sip the drinks from this Tasting Box, you'll soon learn that these unique attributes are a vital ingredient and certainly influence the overall drinking experience.

Small batch production and all of its peculiarities are not new at all. They actually bring us back to the roots, back when distillation had just begun to flourish and develop. It takes us back to its origins, to where it all started.

Let's drink to the craft of small-batch Gin distilling.

Cheers!

Smartass & Trivia

1) There are two primary ways to flavour your Gin: You can either add flavours to a distilled spirit and bottle it, or you can infuse botanicals into the spirit by distilling them together. Depending on your chosen method, you get a different kind of Gin, and a different flavour profile.

2) Few Gin Distillers Make Their Own Alcohol. Gin usually starts with neutral spirit: A commodity that in distillers buy in bulk. It's what the distiller does with this commodity in the flavour-infusing process that makes each Gin different.

3) Classifications of Gin: London Dry Gin, Plymouth Gin, Old Tom Gin, Genever or Dutch, New Western or new American or International style.

4) It is believed that Jenever (or Gin) was invented by a Dutch chemist and alchemist Dr. Franciscus Sylvius (1614-1672)

5) As with many other spirits, Gin was originally intended to be used as a medicine—to battle malaria.

6) Juniper berry is the main ingredient of Gin. They are usually picked wild by independent workers throughout Europe, and sold via distributors to the Gin makers of the world.

7) There are more than 700 cocktails made with Gin known to man.

6) A wise man once said, "A bar without Gin is like an Italian kitchen without pasta."

Trivia & SmartAss Corner - appendix:

1) Hardcore Gin lovers say the word Martini should never be preceded by vodka, lobster or pomegranate. They say the oriGinal and only real Martini consists of Gin, vermouth & olives, period!

2) But Churchill went even further; here is his famous Churchill's Martini Recipe: Shake Gin in a cocktail shaker with cracked ice. Strain into a chilled cocktail glass and look at the vermouth bottle on the other side of the room. Garnish with olive.

3) London dry Gin is not always from London. Gin does not have the same geographical restrictions as spirits such as cognac, scotch or tequila. Only a tiny handful of London dry Gins are actually made in the city.

Flavour Spiral™
About The Flavour Spiral
Sipsmith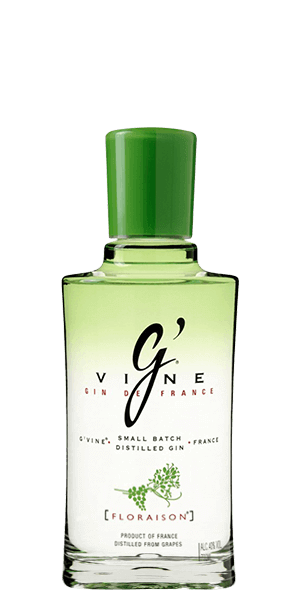 G'Vine
Elephant
Mikkeller
Corsair
The Flavour Spiral™ is a quick, clear and visually-appealing way to look at the drink's flavour DNA.

It's tasting notes reinvented. The Flavour Spiral™ is a unique and revolutionary way of describing flavours. It was developed by Flaviar tasting panel, industry experts, and You, our dear Flaviar community member.

Your favourite drinks like never before. It could easily be an art form, but that's a conversation for another day.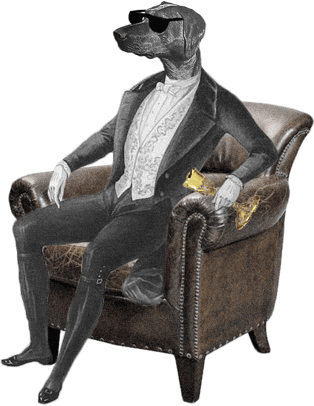 Dog Dogson's
Smartass
Corner
Classifications of Gin: London Dry Gin, Plymouth Gin, Old Tom Gin, Genever or Dutch, New Western or new American or International style.
We think you'll like these
Ratings & Reviews
Member Reviews and Ratings of Ginesis
Back
A Dram for Your Thoughts
Cancel