One of the benefits of being a Flaviar member is a standing discount on all Tasting Boxes.
Authenticity Guaranteed
We guarantee every product we sell is authentic.
Free Shipping
Flaviar Members get free shipping on their orders.
Buyer Protection
Money-back guarantee if things go wrong.
This Box contains 50ml samples of:
The New World is having a Ginaissance!
Mmm... The Art of Distillation. One of the greatest triumphs of the Old World. When this art met the unending cornfields of the New World, it resulted in countless failed moonshine experiments, pretty intricate popcorn machines and, of course, some terrific Bourbon. But Americans are, as far as other Spirits are concerned... still, pardon our French, rather unenlightened. And no, flavoured Vodka doesn't count!
London Dry Gin, one of the oldest and most esteemed spirit classes, wasn't introduced to the US until the 1890s. What had previously passed for Gin was just a raw spirit, with a few splashes of juniper oil. Ugh.
Prohibition and the decades that followed didn't do much good for Gin. But in the past decade or two, things have looked peachier and peachier, with the booming craft spirits revolution, and a slew of crafty, innovative bartenders who are (re)discovering classic pre-prohibition cocktails. Big UK brands kickstarted this movement by importing less juniper forward expressions (you know, to appeal to the more sensitive palates). US craft producers just grabbed this idea by the horns and went wild with it— now the experimentation with botanicals and spices is almost spiraling out of control. Mr. Juniper-san, welcome aboard, but yours is the backseat now.
In summary, New Western or New American Gins are lighter on their feet than London Dry and they "don't hit you in the face with a Christmas tree" (We shamelessly stole this quote from Mr. Jason Barrett from Black Button distilling).
Easy now. Don't break our testicles over what is written above. Making these generalizations ain't easy, and the list of US micro distilleries squeezing out high quality Gin might just outnumber your Facebook friends list by 10:1. What we're trying to say here is—there's a lot of variety out there, from the classic London Dry, to meatballs-meets-Skittles flavoured Gin. What you'll find below isn't exactly meatball flavoured Gin, but a berry pick of three modern US craft Gins that will "hit you in the face with how good they taste" (Yeah. We're taking credit for this one).
Gin is having a moment. It's about time you have a moment with Gin.

Cheers!
Smartass Corner
)1 Most craft distillers start their business Whiskey-bound. But since Whisk(e)y requires at least a few years of ageing in barrels before it can be released to the market, they're looking for other ways to generate income. Gin doesn't require ageing and provides unlimited ways of experimenting with flavour, so it's a good way to go.
2) Tonic Water, of the famous G&T (right, Gin & Tonic), was initially invented to help battle malaria. The bitter tasting quinine from the Cinchona Tree bark was mixed with sugar and water, to create a better tasting tonic. The soldiers mixed the tonic with their existing Gin ration, et voila! A star was born.
3) Looking for ways to upgrade your Gin & tonic? Play with garnishes. The general rule is to go for the garnishes that complement the flavour profile of Gin. Here's a handy little guide to help you:
- Citrus peel, cucumber and rose petals work well with floral Gins
- Lime wedges, grapefruit, and even olives work with dry Gins
- For savoury Gins, try rosemary, thyme, and juniper berries.
Other popular garnishes include mango, strawberries, even hibiscus flower.
4) Old Tom Gin is a style of Gin halfway between London dry Gin and Genever. There are no clear rules on what Old Tom is, but it's normally lighter and less intense than the London dry Gin, with a prominent sweetness. Some expressions are made using a combination of corn and/or malted barley as a base spirit instead of neutral spirit. It can even be aged. Old Tom was popular for cocktails in the 19th century and cocktails are the main reason for today's Old Tom's revival, though it remains a niche style. But if you think you hate Gin, try Old Tom style. It might change your mind.
5) There are two primary ways to flavour your Gin: You can either add flavours to a distilled spirit and bottle it, or you can infuse botanicals into the spirit by distilling them together. Depending on the method you choose, you can get a different kind of Gin with a different flavour profile.
6) While not officially recognized by the United Nations, there are at least two events a year you should know about to call yourself a Gin lover: World Gin Day in June, and Ginuary - a series of Gin-themed events for the whole month of January!
7) UK exports of Gin to the US rose 553% in the past decade, which in part was largely thanks to James Bond and Downtown Abbey. Are we on the verge of the American Gin craze? Experts say the gin boom is far from over. It's even expected (Euromonitor) that Gin exports from the UK will overcome those of blended Scotch by 2020.
8) Navy Strength Gins are 57% ABV (114 proof). Great for putting hair on your chest, and won't ruin your gunpowder supply.
9) Did you know there are poems written about Gin and tonic? Here's Phillip Parkin's Sympathy in White Major:

"When I drop four cubes of ice
Chimingly in a glass, and add
Three goes of Gin, a lemon slice,
And let a ten-ounce tonic void
In foaming gulps until it smothers
Everything else up to the edge".
11) "I like to have a Martini, two at the very most; three, I'm under the table, four I'm under my host!"
Dorothy Parker

12) During the 1700s, UK "Gin craze" Gin joints were on every corner and the Government allowed unlicensed production, making it affordable to the masses. The spirit coined the nickname mother's ruin, for the debauchery caused.
Flavor Spiral™
About The Flavor Spiral
Black Button
New Holland Artisan Spirits
Breckenridge
The Flavor Spiral™ is a quick, clear and visually-appealing way to look at the drink's flavor DNA.

It's tasting notes reinvented. The Flavor Spiral™ is a unique and revolutionary way of describing flavors. It was developed by Flaviar tasting panel, industry experts, and You, our dear Flaviar community member.

Your favourite drinks like never before. It could easily be an art form, but that's a conversation for another day.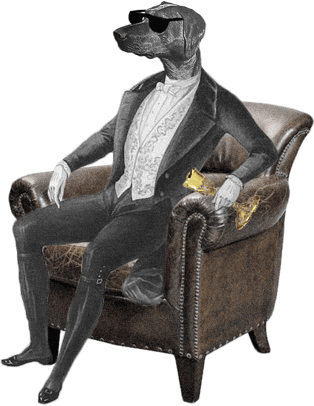 Dog Dogson's
Smartass
Corner
Hardcore Gin lovers say the word Martini should never be preceded by vodka, lobster or pomegranate. They say the original and only real Martini consists of Gin, vermouth & olives, period!
We think you'll like these
Ratings & Reviews
Member Reviews and Ratings of Ginaissance
I did not enjoy ANY of the samples in this collection.The Black Button was too much like eating toothpaste. The Knickerbocker felt like soap in my mouth (thanks mom) and the Breckenridge was just meh and a bit antiseptic. bummer.
I'm not a big gin drinker, but I liked all three. The Black Button stood out to me as too sweet. I'll probably buy a bottle of knickerbocker.
Loved this box. Distinctively different gins each, but all quite tasty.
A very good selection of American Dry Gins.
All 3 were very different and all amazing. Highlights what a range gin can have.
Breckinridge was the favorite
There are some decent gins in this. They've all got strong flavors, the Knickerbocker being the strongest. However, personal preference has me leaning more towards UK gins than these American options.
I wanted to expand my horizons, but it just didn't work...I'm sure they're great, just not for me
Fun set of gin samples, but none were 'winners' for me. The new holland was my favorite out of the bunch, but not my first choice.
Nice
Excellent lineup guys
Very good tastes. Surprised at that different flavors.
Nice verity of gin, with three very different flavor profiles, all have unique pleasant surprises in store. I believe I might become a gin drinker after this.
Really clean. Just the right amount of pine. Very smooth
Fantastic mix of gin. Had no idea so much variety flavor possible in a gin.
Nice tasting group- shared with Gin loving friends and we really enjoyed the variety in the sampling
Gin's my drink. They were all good.
Load more reviews
Back
A Dram for Your Thoughts
Cancel