The Spanish Brandy Inquisition
The Spanish Brandy Pack

Oooops.
This tasting box isn't on our current list of Home Bar Essentials... but it could be. Add it to your wish list and let us know you want it!
This Box contains 45ml samples of:
Aguardiente de Toros!

Every day people of Spain would drink a glass of Brandy in the morning before going to work. In the afternoon, after a three-hour siesta, they'd drink another glass, accompanied with coffee and sometimes cigar. What a great way to go about your day, right?

Unfortunately, this is now an almost-forgotten tradition, slowly fading away to accommodate for a faster world, keeping up with demand and air-conditioned offices. But maybe there's a force of flaviarised people out there that will pick this up again? A thought we enjoy having, at least.

Spain has a long history of Wine production, which is a strong part of their culture and economy. The distillation process was brought to them by the Moors, who invaded the South of Spain and settled in Jerez in 711. The Moors were unable to drink Wine there because of religious reasons, so they opted to distil it to make perfume and for medicinal usage. For all we know this might have been the first variant of Brandy.

The Spaniards started producing it on a larger scale in the 16th century. Nowadays most, but not all, of Spanish Brandy is produced in the region of Jerez or the "Sherry triangle" and is thus known as Brandy de Jerez.

You may be compelled to compare Spanish Brandy to Cognac. Don't. It's different. It's sweeter, has a different ageing and distilling process, and is generally made by different guidelines.

It's time. The Tribunal of the Holy Flaviar Office of the Inquisition has gathered.

Salud!

SmartAss Corner

1) As Brandy de Jerez is a protected legal designation (D.O or appellation) its production methods must adhere to strict legal guidelines. These include: ageing the spirit in American oak barrels that have been used for Sherry, ageing the Holanda for a minimum period of six months and ensuring that the ageing takes place within the Sherry region. Finally, the end result must have between 36-45 degrees alcohol.

2) Categories of Spanish Brandy:
- Solera: A light, pale Brandy that has been aged for a minimum period of six months;
- Solera Reserva: A darker, fuller and more aromatically complex Brandy that has been aged for a minimum period of 12 months;
- Solera Gran Reserva: The granddaddy of them all, a rich, highly complex and dark Brandy that has been aged for a minimum period of 36 months

3) Solera method is an aging process, fractional blending, where the finished product is a mixture of ages, with the average age gradually increasing as the process continues over many years. Brandy is periodically drawn from the lower casks (no more than a third of the volume is removed) which never move, and refreshed with an equal quantity of Brandy from casks above.

4) A Holanda is the name given to Wine Spirits used in the production of Spanish Brandy and is obviously derived from the name of the country to which most of the exports were destined: Holland.

5) The name Brandy de Jerez, used by most Jerez producers, is slightly misleading. The Brandy is indeed matured in Jerez, in old sherry casks, or butts, using the same solera system used for sherry maturation. But the Wine doesn't come from Jerez but from the airén grape grown on such a massive scale on the dusty plain of La mancha, south of Madrid.

6) The Spaniards are second only to the people of the Cognac region in the quantity of Brandy they make, and they drink far more of their own Brandy than the French do Cognac.

7) Enoturism - a kind of tourism that looks for places where Wines and Spirits are produced. Recently the Route of Sherry Wine and Brandy de Jerez has been established.

8) The Spanish Inquisition (Inquisición Española), was established in 1478 by Catholic Monarchs Ferdinand II of Aragon and Isabella I of Castile. It was intended to maintain Catholic orthodoxy in their kingdoms and to replace the Medieval Inquisition, which was under Papal control.

Flavor Spiral™
About The Flavor Spiral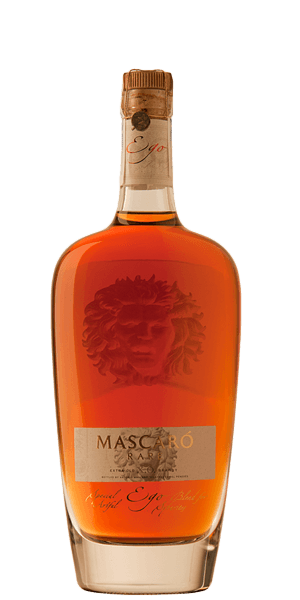 Mascaró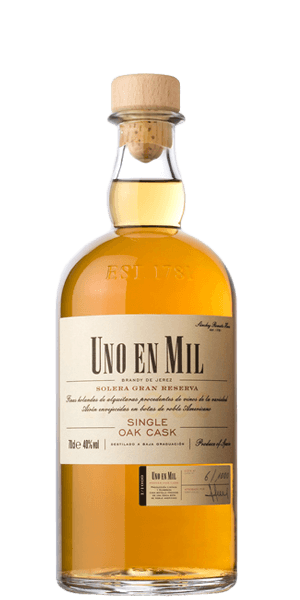 Sánchez Romate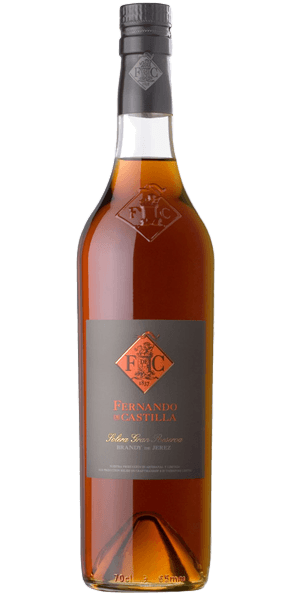 Fernando de Castilla
Osborne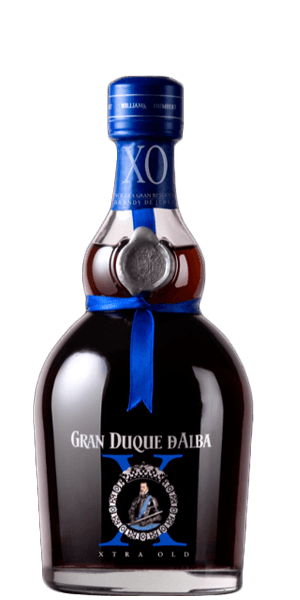 Gran Duque d'Alba
The Flavor Spiral™ is a quick, clear and visually-appealing way to look at the drink's flavor DNA.

It's tasting notes reinvented. The Flavor Spiral™ is a unique and revolutionary way of describing flavors. It was developed by Flaviar tasting panel, industry experts, and You, our dear Flaviar community member.

Your favourite drinks like never before. It could easily be an art form, but that's a conversation for another day.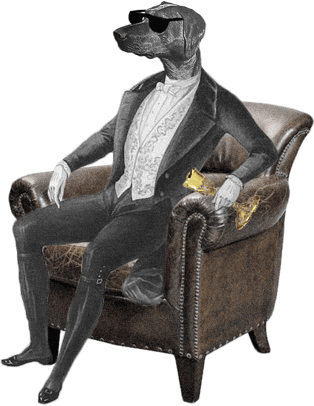 Dog Dogson's
Smartass
Corner
Brandies can help digestion, so they are perfect after meals, they were and are still considered as medicine.
We think you'll like these
Ratings & Reviews
Member Reviews and Ratings of The Spanish Brandy Inquisition
Back
A Dram for Your Thoughts
Cancel