The Mace Of Pomace
The Mace of Pomace

Oooops.
This tasting box isn't on our current list of Home Bar Essentials... but it could be. Add it to your wish list and let us know you want it!
This Box contains 45ml samples of:
If Ali was Cognac, Mike Tyson is Pomace Brandy.
One could say that
Pomace Brandy
is the equivalent to
American moonshine
… But the
Pomace, Marc, Grappa, Raki, Tsipouro, Orujo
, Tropinovec
have been around Europe and the Middle East for centuries, maybe thousands of years, who knows. In the past
Pomace Brandy
had the unfortunate reputation of being
a poor man's
drink, cause the poor man could only cook
this harsh remedy
. But things have changed my friend, and these Brandies are a force to be reckoned with!
We made loops and hoops, travelled sideways, left and right, to nab the right ones… it's
the grapes that count
on this
Spirited wine podium
. With pleasure we introduce Pomace Brandy made from
Sauvignon Blanc
,
Prosecco
,
Champagne
,
Burgundy
and
Riesling
. Mmm, what a fine company.
Pomace Brandy doesn't provoke but it does pack a punch and aids the digestion, which is why you drink it before a meal, after a meal, with coffee, when you need some lucidity or when you feel weak. A real remedy we tell you, after all, you have to take care of yourself… Winter is coming!
As
Francis Bacon
said:
"Of all things known to mortals wine is the most powerful and effectual for exciting and inflaming the passions of mankind, being common fuel to them all. "
— If wine is fuel then Pomace Brandy is
Uranium
and
Plutonium
in one.
Hit me Tyson
Trivia & SmartAss Corner:
1) Pomace is the
pressed skins
and
seeds
of grapes that are left over after the grapes have been pressed in a wine-making process. So
wherever
wine is made there's also this
fiery water
. Usually, this consists of 50 per cent skins, 25 per cent grape stalks, and 25 per cent seeds.
2) Why Pomace? Producers used to make Grappa from a mélange of different grape varieties, but today over a dozen different grapes are used for single grape Grappas, called
"monovitigno" Grappas
. We could actually draw some parallels to
blended vs. single malt Whisky movement
. And this is where it becomes interesting, because these Grappas really reflect its pedigree – this means distinctive flavours of the grape varieties they are made from. Much more than with Cognac for example. So this is also the point where Grappa started a long and an uphill battle with the great Eaux-De-Vie of France.
3)
100 kg
of moist, fresh pomace produces about
9 to 10 liters of Pomace brandy
.
4) There are
2 types of Pomace Brandy distillation process:
1) The discontinuous method: the process is stopped after every distillation procedure to clean the equipment. 2) The continuous method: the pomace is added and the product removed without interrupting the distillation process.
5)
Italian law
requires winemakers to sell their pomace to grappa makers; this is a measure that was taken against moonshine operations. They say it works.
6) In France,
it is usually drunk at room temperature
, in a round wine glass so that all the subtle and warm flavours can be appreciated.
7) According to John who supposedly wrote a part of the Bible, Jesus turned water into wine at a wedding in Canaan. They must have had a good time.
8) Monastic orders are the ones to blame for the preservation of wine culture in the middle ages. Many sources also claim that they started to make Brandy from different ingredients very soon… The Pomace Brandy must have been one of their favourite ones!
Flavor Spiral™
About The Flavor Spiral
Müller
Brotto
Goyard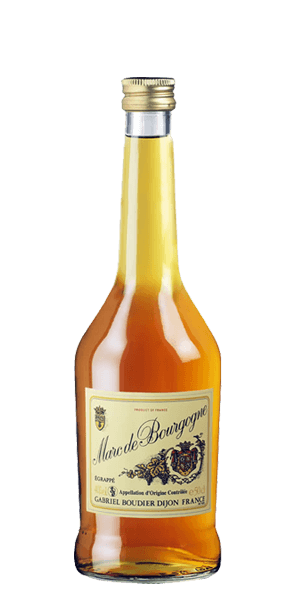 Gabriel Boudier Dijon
Ziegler
The Flavor Spiral™ is a quick, clear and visually-appealing way to look at the drink's flavor DNA.

It's tasting notes reinvented. The Flavor Spiral™ is a unique and revolutionary way of describing flavors. It was developed by Flaviar tasting panel, industry experts, and You, our dear Flaviar community member.

Your favourite drinks like never before. It could easily be an art form, but that's a conversation for another day.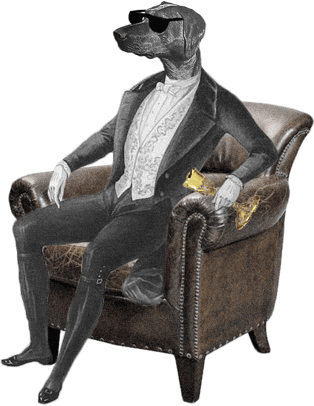 Dog Dogson's
Smartass
Corner
Brandies can help digestion, so they are perfect after meals, they were and are still considered as medicine.
We think you'll like these
Ratings & Reviews
Member Reviews and Ratings of The Mace Of Pomace
Back
A Dram for Your Thoughts
Cancel