Schnaps Of The Alps Vol.2
From the heart of the Alps

Oooops.
This tasting box isn't on our current list of Home Bar Essentials... but it could be. Add it to your wish list and let us know you want it!
This Box contains 45ml samples of:
Noch eine kleine Schnapsmusik.
Nothing can quite transmit the feeling of well-being as a sip of Schnaps on a cold winter day. The Spirit warms the palate and charms the heart.
The Alpine region of central Europe has elevated the production of real Schnaps to an art. Real being the operative word, as Uncle Flaviar likes none of those fishy, tipsy-over-tasty concoctions that are sometimes associated with the term.
It's all about the good stuff. Fragrant and refined. The finest of Schnaps for the finest of friends: You.
First off – leave your preconceived notions aside. Whatever memories you have of Schnaps, it's time to make new ones. Cheap, sugary liqueur is not Schnaps!
The real deal
As it happens, Schnaps is as noble a Spirit as any. Smooth, complex and thoroughly diverse. It takes a combination of expert distilling and first-rate ingredients to come up with the real deal, and Austria is where you'll find it. Freihof Hammerle Apricot is both an example of the Austrian Schnaps tradition and exquisite craftsmanship. If you're looking for something more exotic, Reisetbauer Carrot proves that you don't necessarily need fruit to make good Schnaps. Alle zusammen, sehr gut!
Winter is coming
You can find great Schnaps all over the mountainous Alpine region. Slovenia is Austria's neighbor and funny enough, they consider Schnaps their national beverage just as well. Their favorite variety is made from Williams pear, and as far as this particular type is concerned – Zima Williams is as good as it gets. "Zima" translates as "Winter," but this Schnapps is the perfect uplifting antidote to the cold, dark months. A summer hug on a winter day.
And that's what great Schnaps is all about!
SmartAss Corner

1) The term Schnaps comes from German word "snappen," meaning "to swallow." A reference to the fact that Schnaps are traditionally consumed as shots.
2) In the US especially, Schnapps (mind the extra p) can have a different connotation entirely. When talking about Schnaps, we are referring to Spirits distilled from fermented fruit with no additives: fruit Brandies if you will. The American style "Schnapps" is not directly distilled from fruit but rather a mixture of grain alcohol with added fruit flavors and actually falls into the liqueurs category.
3) Most real Schnaps is distilled from apples, pears, cherries, plums or apricots, although more or less any fruit (or even vegetable!) can be used.
4) Schnaps, also known as Edelbrande or Eau-de-vie, is simply the term for fruit Brandy in Germany and other German speaking countries. Other regional Brandies, like Italy's Grappa (made with Wine pomace), France's Calvados (made with apples) and Eastern Europe's Slivovitz (made with plums), all fall in the category that Austrians would call Schnaps.
5) Austria is a country that produces more Schnaps than anywhere else in the world.
6) Even in Austria, Schnaps has changed over the years significantly. Peasants usually used the fruits they couldn't sell for Schnaps making, but today, producers are very aware that you cannot make extra fine Schnaps from inferior fruit. Quality over quantity is the motto.
7) Nowadays, Schnaps is a diverse and artisanal Spirit as any. Craft distillers are focused on local ingredients and constant experimentation. Our job is to savor the fruits of their labor. Literally!
Flavor Spiral™
About The Flavor Spiral
Zima
Hämmerle
Reisetbauer
The Flavor Spiral™ is a quick, clear and visually-appealing way to look at the drink's flavor DNA.

It's tasting notes reinvented. The Flavor Spiral™ is a unique and revolutionary way of describing flavors. It was developed by Flaviar tasting panel, industry experts, and You, our dear Flaviar community member.

Your favourite drinks like never before. It could easily be an art form, but that's a conversation for another day.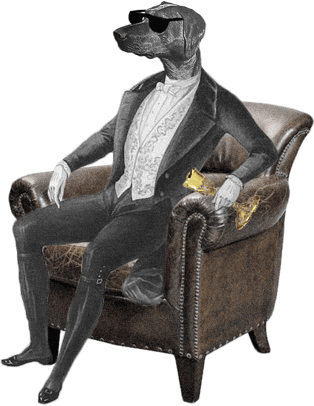 Dog Dogson's
Smartass
Corner
Brandies can help digestion, so they are perfect after meals, they were and are still considered as medicine.
We think you'll like these
Ratings & Reviews
Member Reviews and Ratings of Schnaps Of The Alps Vol.2
The apricot was amazing, the Zima was strong but not terrible and the carrot was like being slapped in the mouth with 5lbs of carrots.
Awful. The carrot one is interesting but so overwhelming with carrot as to be completely unappetizing. The other two are not tasty fruit brandies. It's like they went out of their way to dump the worst three they could find just to get rid of them. Really awful
A very good assortment of fruit brandies to sample from.
ya r
Very interesting, to say the least. I think the carrot one may have been the better one. Pretty funny looking at the face of friend's, who tried it.
I have no idea why anyone would want to drink something that tastes like a carrot. The other two selections were great.
The best taste box yet!!
My least favorite tasting box yet. Most of the notes were not found, except for the carrot. The carrot overpowered everything else. The Hämmerle only really had the fruit of the Apricot come out and the ZIMA smelled like paint thinner and we couldn't get past that while attempting to sample it. I wish I could get my money back for this one, but it's the risk we take in trying something new.
Zen In Millilitres + Addict = Z I M A
Load more reviews
Back
A Dram for Your Thoughts
Cancel