Eau De Vie? Oui!
Mmmm Cognac!

Oooops.
This tasting box isn't on our current list of Home Bar Essentials... but it could be. Add it to your wish list and let us know you want it!
This Box contains 45ml samples of:
Mesdames et Messieurs. Votre Altesse. The three Musketeers have arrived.
And they are here to
defend Brandy
. But not just any Brandy made by peasants for peasants. No, this is royal stuff,
one for all and all for one
type of thing. Oui, it's
Le Cognac
we are talking about.
French gave us such worldly treasures as
Camembert, Baguettes, Brigitte Bardot, French Kissing… the Guillotine…
and they also gave us the liquid treasure called Cognac. Merci. This
"Eau De Vie"
or
"Water of Life"
is produced
only in the region of Cognac
, where sun shines strong and many rivers flow. The natural characteristic of the region, chalky soil, the
Ugni Blanc grape
and the production process make Cognac the greatest Brandy of them all.
Moreover, Cognac is also historically important. You see,
Napoleon
adored it so much he even took a few barrels to his exile in Saint Helena's and we're quite confident he would have lived a while longer had he not exhausted all of this fine elixir.
Trivia & SmartAss Corner:
1)
Three different qualities
of Cognac are recognized by law:
V.S.
,
V.S.O.P.
, and
X.O.
(the names are English because the Cognac trade was originally developed by English speakers):
-
V.S.
- "Very Special" or "Three Stars" designates a blend in which the youngest Brandy has been stored for at least two years in cask.
-
V.S.O.P.
– "Very Superior Old Pale" designates a blend in which the youngest Brandy is stored for at least four years in a cask, but the average wood age is much older.
-
X.O.
- "Extra Old" designates a blend in which the youngest Brandy is stored for at least six years but on average for upwards of 20 years. On 1 April 2016, the minimum storage age of the youngest Brandy used in an X.O. blend will be set to ten years.
2) There are
six different vine-growing areas (cru)
authorised to produce Cognac - in descending order of prestige: Grande Champagne, Petite Champagne, Borderies, Fins Bois, Bons Bois and Bois Ordinaires.
3)
The wine
used for Cognac is very dry, acidic, and thin, but excellent for distillation and aging.
4) A blend of Grande and Petite Champagne Cognacs, with at least half coming from Grande Champagne, is known as
Fine Champagne
.
5)
Rancio
is a highly desirable nutty flavour normally found only in extra-aged fortified wines (Port, Sherry, Madeira, Marsala …) and fruit-based spirits:
Cognacs
,
Calvados
, and
Armagnac
. It appears in Cognac after roughly 10 years of ageing in oak casks, becoming more intense over the years.
6) Here is a simple Cognac cocktail classic.
French Connection
: pour 25 ml Cognac and 25 ml Amaretto into a snifter glass with ice cubes. Stir gently with a bar spoon. Santé.
This is it. Put on
Soniie Forsyte's exclusive mix
, check out the drink details, light a cigar (or two) and have some of this brilliant Eau De Vie we sourced for you.
Oh, and don't forget to organize a tasting. Oui? Oui!
Santé & Vive La France!
Flavor Spiral™
About The Flavor Spiral
Courvoisier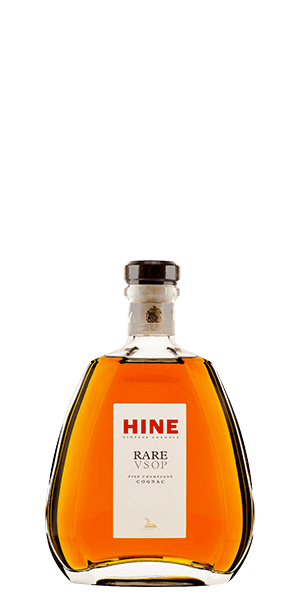 Hine
Gautier
The Flavor Spiral™ is a quick, clear and visually-appealing way to look at the drink's flavor DNA.

It's tasting notes reinvented. The Flavor Spiral™ is a unique and revolutionary way of describing flavors. It was developed by Flaviar tasting panel, industry experts, and You, our dear Flaviar community member.

Your favourite drinks like never before. It could easily be an art form, but that's a conversation for another day.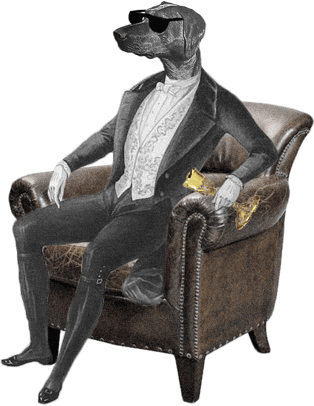 Dog Dogson's
Smartass
Corner
Cognac, named after the town of Cognac in France, is a variety of brandy (distilled wine). It is only produced in the wine-growing region surrounding this town. Cognac must be made from specified grapes, must be twice distilled in copper pot stills and aged at least two years in French oak barrels. Most cognacs are aged considerably longer than the minimum legal requirement.
We think you'll like these
Ratings & Reviews
Member Reviews and Ratings of Eau De Vie? Oui!
An excellent introduction to Cognacs.
Back
A Dram for Your Thoughts
Cancel