Grappas And Papas
GRAPPAS AND PAPAS

Oooops.
This tasting box isn't on our current list of Home Bar Essentials... but it could be. Add it to your wish list and let us know you want it!
This Box contains 45ml samples of:
Habemus Grappa - We have Grappa. Bene!
Oh,
Fratelli d'Italia
(Eng. Italian brothers), thank you for Grappa -
we LOVE it.
Sometimes it seems overlooked though. Let's challenge that and dive into diverse Grappa varieties and flavours.
Olive oil, pasta, espresso, the mafia, you know all these Italian products, don't you? Now meet Grappa. Italian Grappa, the one you cannot refuse. It is great before-dinner, great after-dinner; great after-supper, great anytime, really, from dawn till dusk. Some times with coffee, others in between. Anyway you want it, but try it neat first!
To help you with, we used a rather scientific approach this time. Grappas and Papas Tasting Box contains:
- unaged red single grape Grappa – Nonino
- unaged red and white grape cuvee Grappa – Tignanello
- unaged white single grape Grappa – Berta
- barrel-aged white single grape Grappa – Cellini
- barrel-aged red and white cuvee Grappa – Jacopo Poli
And remember what
Papa Corleone
once said:
"Grappa is a drink best served cold"
… or something like that. Ask Papa, he'll know all about Ammazza Caffee - Coffee killer, Worry killer.
Smartass Corner
1) Grappa is grape-based pomace Brandy of Italian origin. Fermentation and distillation must occur on the pomace ('the leftovers' of winemaking), no added water is allowed. Pomace is made of the stems, peels, and seeds discarded during the winemaking process. Usually, this consists of 50 per cent skins, 25 per cent grape stalks, and 25 per cent seeds.
2) Why Grappa? Producers used to make Grappa from a mélange of different grape varieties, but today over a dozen different grapes are used for single grape Grappas, called "monovitigno" Grappas. We could actually draw some parallels to blended vs. single malt Whisky movement. And this is where it becomes interesting, because these Grappas really reflect their pedigree – this means distinctive flavours of the grape varieties they are made from. Much more than with Cognac for example. So this is also the point where Grappa started a long uphill battle with the great Eaux-De-Vie of France.
3) 100 kg of moist, fresh pomace produces about 9 to 10 liters of Grappa.
4) There are two types of Grappa distillation process: 1) The discontinuous method: the process is stopped after every distillation procedure to clean the equipment. 2) The continuous method: the pomace is added and the product removed without interrupting the distillation process.
5) Italian law requires winemakers to sell their pomace to grappa makers; this is a measure that was taken against moonshine operations. They say it works. Sfortunatamente.
6) Grappa can help digestion, so it is perfect after meals.
7) Italians add Grappa to espresso coffee to create a caffè corretto, meaning "corrected coffee". Incredibile.
8) Ammazza Caffè or "coffee killer" means the espresso is drunk first, followed by a few, downed ounces of Grappa served in a proper glass.
9) There are about
220 calories in 100 ml of Grappa.

In nomine Grappa et Papa et Spiritus Sancti.
Salute!
Flavor Spiral™
About The Flavor Spiral
Nonino
Antinori
Berta
Cellini
Jacopo Poli
The Flavor Spiral™ is a quick, clear and visually-appealing way to look at the drink's flavor DNA.

It's tasting notes reinvented. The Flavor Spiral™ is a unique and revolutionary way of describing flavors. It was developed by Flaviar tasting panel, industry experts, and You, our dear Flaviar community member.

Your favourite drinks like never before. It could easily be an art form, but that's a conversation for another day.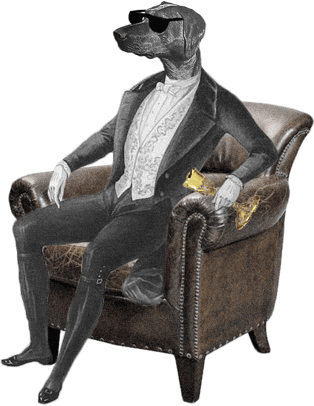 Dog Dogson's
Smartass
Corner
Italians add Grappa to espresso coffee to create a caffè corretto, meaning "corrected coffee". Incredibile.
We think you'll like these
Ratings & Reviews
Member Reviews and Ratings of Grappas And Papas
Back
A Dram for Your Thoughts
Cancel