Cognac Extraordinaire - D'aincourt
xo, xxo, xxxo

Oooops.
This tasting box isn't on our current list of Home Bar Essentials... but it could be. Add it to your wish list and let us know you want it!
This Box contains 45ml samples of:
The Royal D'AINCOURT
Pretenders to the crown, consider yourselves warned. The true king and his royal court have come to reclaim their rightful place at the head of the spirits round table. And lest you think a challenge of pedigree may overthrow these noble steads, know this: 110 hectares in Grande Champagne will render your claim null and void.
We're of course referring to "King of Brandies"—Cognac. And those 110 hectares belong to D'AINCOURT. And they're producing some of the finest eaux-de-vie in all the land. Their Master Blender works much like a master perfumer with his creations, carefully selecting and subtly uniting their oldest and rarest eaux-de-vie to reveal an aromatic harmony worthy of the crown.
In fact, their forefather was none other than the Marquis de Caulaincourt, "Grand Ecuyer" of Napoleon, French Ambassador to Russia and Major General in the Napoleonic Army. And in homage to the war epics of these great men of history, the D'AINCOURT badge recalls the Empire insignia worn on their military uniforms. Feeling stately, yet?

D'AINCOURT's decanters are a reinterpretation of the original shape of Cognac decanters during the French Empire. They were created by well-known designer Patrick Norguet and are produced in France by a luxury glass maker.

Today, we introduce to three noble members of the royal D'AINCOURT - mind you, a bottle of these Cognacs would set you back between USD 400 to 1500, so they're a really special bunch:

The Rare X.O., a delicate balance of 10 eaux-de-vie (the youngest of which is 20 years old) that spend up to 50 years in Limousin oak. Keep yer wits about ya'—this is one silky smooth operator.

Next, Extra, a glorious harmony of 12 beautiful French Grand Champagne Cru eaux-de-vie aged 25 to 70 years in seasoned French Limousin oak casks.

And finally, the Premier Cru, a rare blend of century eaux-de-vie made entirely from Grande Champagne, Premier Cru of Cognac. Some of which are more than 70 years old! It's regal, warming and complex—the marks of any true statesman.

All hail the true King (of Brandy)!

SmartAss Corner:

1) Cognac is a form of distilled brandy. For a spirit to be labeled Cognac, it must be made from specified grapes, of which Ugni Blanc is the one most widely used. It must be twice distilled in copper pot stills and aged at least two years in French oak barrels from Limousin or Tronçais.

2) Three different qualities of Cognac are recognized by law: V.S., V.S.O.P, and X.O. (the names are English because the Cognac trade was originally developed by English speakers):
- V.S.: "Very Special" or "Three Stars" designates a blend in which the youngest Brandy has been stored for at least two years in cask.
- V.S.O.P.: "Very Superior Old Pale" designates a blend in which the youngest Brandy is stored for at least four years in a cask, but the average wood age is much older.
- X.O.: "Extra Old" designates a blend in which the youngest Brandy is stored for at least six years, but on average for upwards of 20 years.
-
Extra X.O.
: Also referred to as "Hors d'age," it's officially designated as an X.O. by the
Bureau National Interprofessionel du Cognac (BNIC), but in reality, it's used to communicate a very high quality products, one that's beyond the official age scale.
3) Some of the Grande Champagne eaux-de-vie used in D'AINCOURT Cognac are over 100 years old.
4) Presented in a black lacquered decanter, D'AINCOURT Cognac Premier Cru is incredibly precious bounty—there are only 198 bottles available worldwide.
5) Napoleon and James Bond had one very important thing in common: both were avid Cognac fans. In Goldfinger, Sean Connery's incarnation of Bond famously rattled off: "I'd say it was a 30-year-old fine indifferently blended, Sir… with an overdose of Bon Bois."
6) Vincent Norguet, the founder of D'AINCOURT, has been in the spirits business for 15 years. But his passion for premium Cognac is unparalleled. That's what inspired him to strike out on his own and create Maison D'Aincourt.
7) It takes a bit of wine to make Cognac. Here's the math: 9 liters of white wine = 1 liter of Cognac. Okay, so maybe "bit" was something of an understatement.
8) On a warm spring Friday night, a small group of Flaviar Members flew to Paris for
exclusive D'Aincourt Cognac tasting
? Want to find out what happened there?
Get a glimpse behind the scenes!
Flavor Spiral™
About The Flavor Spiral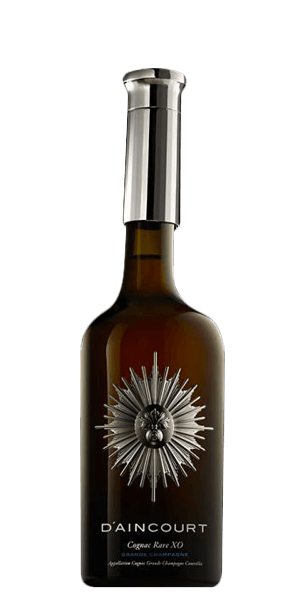 D'Aincourt
D'Aincourt
D'Aincourt
The Flavor Spiral™ is a quick, clear and visually-appealing way to look at the drink's flavor DNA.

It's tasting notes reinvented. The Flavor Spiral™ is a unique and revolutionary way of describing flavors. It was developed by Flaviar tasting panel, industry experts, and You, our dear Flaviar community member.

Your favourite drinks like never before. It could easily be an art form, but that's a conversation for another day.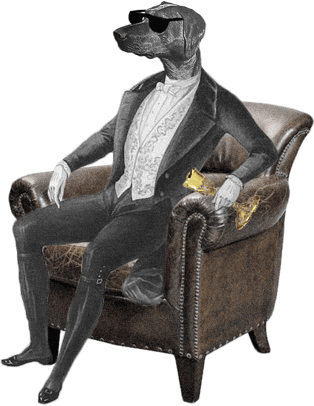 Dog Dogson's
Smartass
Corner
There are six different wine-growing areas (cru) authorised to produce Cognac - in descending order of prestige: Grande Champagne, Petite Champagne, Borderies, Fins Bois, Bons Bois and Bois Ordinaires.
We think you'll like these
Ratings & Reviews
Member Reviews and Ratings of Cognac Extraordinaire - D'aincourt
Great flavor, extremely smooth.
A great tasting box of exceptional cognac. Tasted in order and each had a unique characteristic and showed depth. I haven't stopped thinking about the Extra since I had it.
Well worth it. Rare XO Dark amber color, slight orange flavor with a hint of spiciness. Slight warming in the chest and short lived on the tongue. Overall a very nice cognac. Extra Very dark amber color, slightly sweet taste with nice nutty hint. Nice long linger on your tongue with the chest warming you expect from a cognac of this caliber. Premier Cru Very few things are really worth its price but this one is. Delicious
A classic selection of elegant Cognacs, with a balanced, complex & warming finish. Great for those special winter nights.
Great discovery...amazing cognac collection ..will get surely the D'aincourt Extra for the father's day ..Frank
👍
Amazing. Both Flaviar as a company who would be so generous to offer this, and D'aincourt for the amazing Cognac!
Probably the best box ever!!! 😋
A must to taste. Great, great Cognacs...
loved this shipment, beautifully favored!
Load more reviews
Back
A Dram for Your Thoughts
Cancel