The Craft Side Of Bourbon
Watch yourself Kentucky!

Oooops.
This tasting box isn't on our current list of Home Bar Essentials... but it could be. Add it to your wish list and let us know you want it!
This Box contains 50ml samples of:
The Craft Side of Bourbon
Age ain't nothing but a number. Just take a gander at the new Bourbons! With all due respect to their elders (we're looking at you, Kentucky), these young whippersnappers have their own way of doing things and aren't afraid of experimentation and getting a bit crazy with their craft. Kind of like that one night during your freshman year of college. You know the one.
Kentucky gets all the love when it comes to any serious discussion on Bourbon. After all, the corn-based Whiskey's name was derived from Bourbon County in Kentucky, where it's been produced since the 18th century.
But there's a new craft side of Bourbon that's picking up steam, particularly to the north. The three distilleries being featured in your Tasting Box opened their doors after Prohibition, making them the new kids on the Whiskey block. Now remember: all Bourbons are Whiskey, but not all Whiskeys are Bourbon. (We'll get into that a bit more in the Smartass Corner.)
The three young'uns featured in your Box are a precocious lot, with a preference for locally-sourced ingredients and a rambunctious streak that results in new expressions and out-of-the-box innovation. You've got Bourbon from Alamo, Koval, a Gold Medalist overachiever sort, with the sweetness of an apricot custard and a peppery caramel finish and finally Journeyman's Featherbone, a spirited and adventurous dram.
Watch yourself Kentucky, the boys from the north mean business.
Now let's throw back a tumbler and toast to youth!
SmartAss Corner:
1. Time to make good on our word. Here's what separates Bourbon from the rest of the Whiskeys:
- It must be made from a grain mixture that is at least 51% corn.
- It must be distilled to no more than 80% ABV and entered into the barrel for aging at no more than 62.5% ABV.
- It must be matured in new and charred oak barrels.
- It must be matured, if only briefly. If a bottle does not bear an age it is at least 4 years old. If it has been aged for a minimum of 2 years and does not have added coloring, flavoring or other spirits, it may be called straight Bourbon.
- Bourbon that has an age state on its label must be labeled with the age of the youngest Whiskey in the bottle.
- It must be bottled at 40% alc. or more.
2. Koval is the first distillery in Chicago since the mid-1800s. In Yiddish, "Koval" means "black sheep" or someone who does something new or out of the ordinary. Baaaa on, baby.
3. EK Warren was the original builder of the factory housing Journeyman Distillery. An interesting twist to the factory's history: Mr. Warren was a staunch Prohibitionist.
4. The craft Bourbon boom is very real. The number of craft distilleries in the US exploded from around 50 ten years ago to well over thousand in 2016.
5. Surprising Prohibition fact: Although it was illegal to make alcohol, people weren't barred from consuming it. Patients could still legally buy liquor from the pharmacy or their doctor to cure whatever ailed them.
6. The Green Mill, a prohibition-era speakeasy and jazz club in Chicago, is still open today. Al Capone was a big fan.
Flavor Spiral™
About The Flavor Spiral
Alamo
Koval
Journeyman
The Flavor Spiral™ is a quick, clear and visually-appealing way to look at the drink's flavor DNA.

It's tasting notes reinvented. The Flavor Spiral™ is a unique and revolutionary way of describing flavors. It was developed by Flaviar tasting panel, industry experts, and You, our dear Flaviar community member.

Your favourite drinks like never before. It could easily be an art form, but that's a conversation for another day.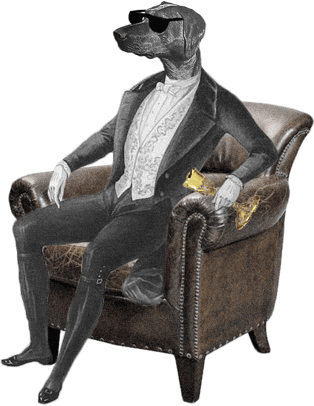 Dog Dogson's
Smartass
Corner
Whisky or Whiskey? The spelling differs geographically. In Scotland and some other parts of the world distilleries usually spell it Whisky; in Ireland and USA they spell it Whiskey.
We think you'll like these
Ratings & Reviews
Member Reviews and Ratings of The Craft Side Of Bourbon
I really enjoyed this tasting. I liked the Koval the best... next the Alamo. I would definitely purchase them again. The journeyman I didn't hate but wouldn't care to have again.
Liked the Alamo the best. Others were ok.
Koval is 💩
A very goog selection of craft Bourbons!
Back
A Dram for Your Thoughts
Cancel