The Craft Side Of Bourbon
Watch yourself Kentucky!
One of the benefits of being a Flaviar member is a standing discount on all Tasting Boxes.
Authenticity Guaranteed
We guarantee every product we sell is authentic.
Free Shipping
Flaviar Members get free shipping on their orders.
Buyer Protection
Money-back guarantee if things go wrong.
This Box contains 50ml samples of:
The Craft Side of Bourbon
Age ain't nothing but a number. Just take a gander at the new Bourbons storming the shores of Lake Michigan. With all due respect to their elders (we're looking at you, Kentucky), these young whippersnappers have their own way of doing things and aren't afraid of experimentation and getting a bit crazy with their craft. Kind of like that one night during your freshman year of college. You know the one.
Okay, you're giving us that look. "Lake Michigan?" We know, we know… Kentucky gets all the love when it comes to any serious discussion on Bourbon. After all, the corn-based Whiskey's name was derived from Bourbon County in Kentucky, where it's been produced since the 18th century.
But there's a new craft side of Bourbon that's picking up steam, particularly to the north. The three distilleries being featured in your Tasting Box opened their doors around Lake Michigan after Prohibition, making them the new kids on the Whiskey block. Now remember: all Bourbons are Whiskey, but not all Whiskeys are Bourbon. (We'll get into that a bit more in the Smartass Corner.)
The three young'uns featured in your Box are a precocious lot, with a preference for locally-sourced ingredients and a rambunctious streak that results in new expressions and out-of-the-box innovation. You've got Koval, a Gold Medalist overachiever sort, with the sweetness of an apricot custard and a peppery caramel finish. Then there's FEW, the spicy smooth talker of the bunch and finally Journeyman's Featherbone, a spirited and adventurous dram.
Watch yourself Kentucky, the boys from the north mean business.
Now let's throw back a tumbler and toast to youth!
SmartAss Corner:
1. Time to make good on our word. Here's what separates Bourbon from the rest of the Whiskeys:
- It must be made from a grain mixture that is at least 51% corn.
- It must be distilled to no more than 80% ABV and entered into the barrel for aging at no more than 62.5% ABV.
- It must be matured in new and charred oak barrels.
- It must be matured, if only briefly. If a bottle does not bear an age it is at least 4 years old. If it has been aged for a minimum of 2 years and does not have added coloring, flavoring or other spirits, it may be called straight Bourbon.
- Bourbon that has an age state on its label must be labeled with the age of the youngest Whiskey in the bottle.
- It must be bottled at 40% alc. or more.
2. Koval is the first distillery in Chicago since the mid-1800s. In Yiddish, "Koval" means "black sheep" or someone who does something new or out of the ordinary. Baaaa on, baby.
3. Evanston, Illinois, the home of the Temperance Movement, remained dry for over a century. You can thank the master distiller at FEW for overturning those laws to become the city's first distiller of grain spirits.
4. EK Warren was the original builder of the factory housing Journeyman Distillery. An interesting twist to the factory's history: Mr. Warren was a staunch Prohibitionist.
5. The craft Bourbon boom is very real. The number of craft distilleries in the US exploded from around 50 ten years ago to well over thousand in 2016.
6. Surprising Prohibition fact: Although it was illegal to make alcohol, people weren't barred from consuming it. Patients could still legally buy liquor from the pharmacy or their doctor to cure whatever ailed them.
7. The Green Mill, a prohibition-era speakeasy and jazz club in Chicago, is still open today. Al Capone was a big fan.
Flavor Spiral™
About The Flavor Spiral
Koval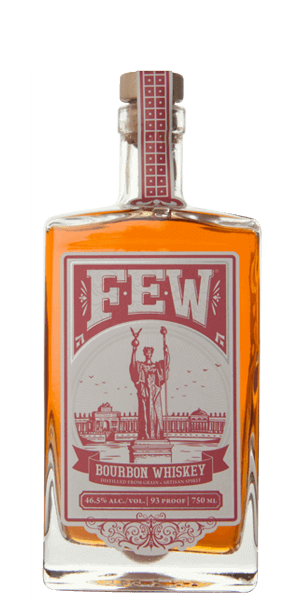 Few
Journeyman
The Flavor Spiral™ is a quick, clear and visually-appealing way to look at the drink's flavor DNA.

It's tasting notes reinvented. The Flavor Spiral™ is a unique and revolutionary way of describing flavors. It was developed by Flaviar tasting panel, industry experts, and You, our dear Flaviar community member.

Your favourite drinks like never before. It could easily be an art form, but that's a conversation for another day.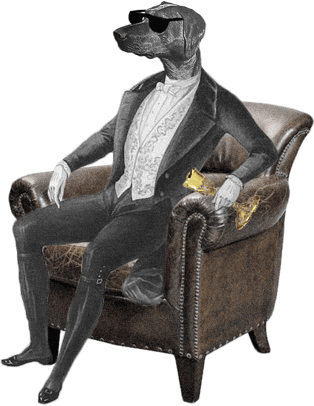 Dog Dogson's
Smartass
Corner
The temperatures of American warehouses are much higher, so the pace of maturation is much quicker for Bourbons than for Scotch Whiskies
We think you'll like these
Ratings & Reviews
Member Reviews and Ratings of The Craft Side Of Bourbon
This was my first tasting box. My wife (not a whiskey drinker) partook as well. We agreed the Koval was our favorite in the bunch, then Journeyman, with Few being a distant third. My wife's notes on the Few was "smells like burnt ass". I got licorice, so pretty much the same. Few was the most complex, but I may just not be a huge rye fan. I liked it more than my wife did, but wouldn't buy it. Koval was the sweetest on the nose (cocoa and carmel) and finish (smooth vanilla, woody) with a full, creamy mouth-feel. Journeyman had a citrus/fruity nose with cloves. Similar mouth-feel to Koval, and a woody citrus finish. Few had an almost oily mouth-feel with a shorter finish that was herbal
Loved what i thought I wouldn't. Favorite was Journeyman, second was Koval (which I didn't think I'd like). Few smells great and the taste wasn't bad.
Few was really good, very complex but not in a bad way. Journeyman was good you could feel the spicy. Koval nicely put together. Overall very nicely done
All around not my favorite. Definitely an exploratory group of bourbons but not classical in any sense.
Excellent variety #1 Journeyman Fratherbone wins out smooth easy on palate. #2 is FEW nice caramels not spicy on the finish %3 Koval single barre1 strong finish.
Very drinkable set with the flavor spirals right on
I can't say that I was a fan of Koval at all. Journey was nice but the biggest surprise has to be Few. It was a very full bodied, smooth, and made me want to have more.
Journey and the Few are my two picks from this one. Koval was to dry for my taste
The very forward clove in the Few was the most surprising and alluring, but the cozy & warm sweetness of the Koval won me over.
All were tasty, and I'd purchase two out of three - I call that a win!
Interesting flavors in this one, but not enough for me to buy a bottle of any of them.
Really great balance. Enjoyed each very much.
It was a fun ride.
Amazing combination of flavors
Interesting flavors, enjoyed the Koval
I was surprised at how good they were. Few was very caramel forward and I couldn't decide which was my favorite between few and Journeyman The koval was my least favorite. It was a little heavy on the rye.
Didn't live it. A lil too smokey and not a great finish.
Not great, but doesn't go mad terribly. Not a lot of depth to it, but it's passable
It's a fun tasting package but I probably wouldn't get any of the bottles now that I've tasted them.
This was an interesting tasting. I'm glad I got to try. Very different stuff. The Koval was better than I expected given a 7.0 rating at the time I tried it. It was smooth, fruity, and just unique. In a bit surprised how much I liked it considering the fruity bite. It was like a weird Blade & Bow. The FEW was straight cinnamon from the nose on. Amazing, unique nose. Pretty decent flavor with a fair mouthfeel. The finish was thinner and not as smooth and sweet as you'd hope it's open up to. The Journeyman was absolute trash. My wife has never seen me straight up toss a whiskey out. First for everything.
Really enjoyed these whiskeys. Great to taste some quality whiskeys and experience the subtle nuances.
Amazing bourbon collection. Loved all three of them!
Really enjoyed this tasting, some unique American whiskeys I might not have otherwise tried.
The box as a whole is 9/10 but I loved two of the three so much, one in particular (Koval) was so unique I ended up ordering a whole bottle using my quarterly free shipping credit at a decent price.
2/3 of the tastings were great! the third was a solid okay.
Awesome box, great flavors. Perfect showcase of the products coming from the Chicago area and the Midwest
This was my first tasting box and it made for a great experience. These bourbons were all great, even my wife who isn't a whiskey drinker enjoyed them and the experience. That alone earns this box a high rating from me!
Very good and interesting. They were each very different and had good characteristics. I would give it an 8.2.
All three were very smooth with a perfect finish. Highly suggested.
Koval is outstanding!!! All of these have a great taste
Few was a good choice, as was Koval. Journeyman was OK
Very smooth and enjoyable drink
7/10 for the set; Few was really good, Joirneryman not so much. koval is decent. Good sampling overall.
a very good sampling of Bourbon
Load more reviews
Back
A Dram for Your Thoughts
Cancel