Star Spangled Bourbon
Kentucky finest

Oooops.
This tasting box isn't on our current list of Home Bar Essentials... but it could be. Add it to your wish list and let us know you want it!
This Box contains 45ml samples of:
We're Tawkin' southern, yeehaw sonny boy, while sipping finest Kentuckiest Bourbons.
Now, sing it Mr. Jimmy The Doors:
"Well, show me the way
To the next Whiskey bar
Oh, don't ask why
Oh, don't ask why..."
Shouldn't it be called the 'Kentucky Song' then? Well, you know, it's a cool song and… Anyway, besides horses, Kentucky is famous for its Bourbon Whiskey. Right,
all Bourbons are Whiskey, but not all Whiskey is Bourbon
(check out the
SmartAss corner
for details).
The name derives from its historical association with an area today called Bourbon County, Kentucky. Bourbon has been produced
since the 18th century
and while it may be made anywhere in the United States, it is strongly associated with the American South in general,
Kentucky in particular.
Bourbon is a type of
American Whiskey
made primarily from corn, so it's sweeter than other Whiskeys. If you want to get lucky in Kentucky, don't judge Bourbon through the eyes of Scotch Whisky, for it is quite a different beast. Some might say Bourbons don't seem to react particularly well to water. And it also seems that the proper dram for these fine high alcohol content Whiskeys would be no more than 15ml. And this is exactly what we provided (for you + 2 friends).
Trivia & SmartAss Corner:

1) So why is 'Bourbon' not just a 'Whiskey'? The Bourbon industry strict set of rules refer to manufacturing method rather than location. Most important rules:
- It must be made from a grain mixture that is at least 51% corn.
- It must be distilled to no more than 80% alc. and entered into the barrel for aging at no more than 62.5% alc.
- It must be matured in new and charred oak barrels.
- It must be matured if only briefly. If a bottle does not bear an age it is at least 4 years old. If it has been aged for a minimum of 2 years and does not have added coloring, flavoring or other spirits, it may be called straight Bourbon.
- Bourbon that has an age stated on its label must be labeled with the age of the youngest Whiskey in the bottle.
- It must be bottled at 40% alc. or more.

2) The temperatures of the American warehouses are much higher, so the pace of maturation is much quicker for Bourbons than for Scotch Whiskies.

3) Bourbons are very high in vanilla, as American White Oak is naturally high in vanillins.

4) Kentucky Derby means Horses, Hats & Mint Juleps. Mint Julep is the classic Kentucky Derby drink, you can drink while others are singing 'My old Kentucky home'. It is traditionally made with four ingredients: mint leaf (spearmint if available), bourbon, sugar, and water.

5) It is presidential. Bourbon was designated "The Official Spirit of America" by an Act of Congress signed by President Lyndon Baines Johnson.

6) Kentucky is big in Japan. Eating KFC for Christmas dinner is a tradition in Japan. Unbelievable.

7) Mark Twain: 'Too much of anything is bad, but too much good Whiskey is barely enough'.
Flavour Spiral™
About The Flavour Spiral
Woodford Reserve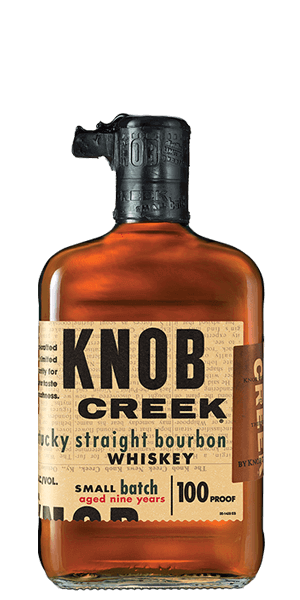 Knob Creek
Booker's
The Flavour Spiral™ is a quick, clear and visually-appealing way to look at the drink's flavour DNA.

It's tasting notes reinvented. The Flavour Spiral™ is a unique and revolutionary way of describing flavours. It was developed by Flaviar tasting panel, industry experts, and You, our dear Flaviar community member.

Your favourite drinks like never before. It could easily be an art form, but that's a conversation for another day.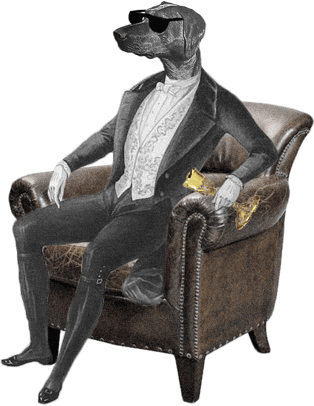 Dog Dogson's
Smartass
Corner
The temperatures of American warehouses are much higher, so the pace of maturation is much quicker for Bourbons than for Scotch Whiskies
We think you'll like these
Ratings & Reviews
Member Reviews and Ratings of Star Spangled Bourbon
Really liked this box. Booker's and Knob Creek were both new to me and I would consider picking up both. This was also the first Woodford that really got my attention.
The price of this tasting box doesn't seem to be worth it. It's only worth about $10. Even if you add another $10 for shipping and production costs, it's only $20 and $40 gets you intangible membership bonuses. Flaviar just seems like a scam for the richer folks to fall prey for.
Loved this tasting box. Split it with a friend and we bought all three bottles for the bar.
A solid sample of Central Kentucky's bourbon varietals. Woodford is slightly sweat picking up vanilla and bananas followed with gentle oak flavors. Knob Creek is solid middle road bourbon who has grown their line to include maple flavored and a solid rye. Bookers finds itself at the higher end of the list with more spice and oak for a bold but smooth bourbon.
Nothing unique, here. The entire collection was better in a Manhattan than neat. I was hoping for better.
Back
A Dram for Your Thoughts
Cancel