Off The Bourbon Trail
Non-Kentucky Bourbon
One of the benefits of being a Flaviar member is a standing discount on all Tasting Boxes.
Authenticity Guaranteed
We guarantee every product we sell is authentic.
Free Shipping
Flaviar Members get free shipping on their orders.
Buyer Protection
Money-back guarantee if things go wrong.
This Box contains 45ml samples of:
Think outside the Bluegrass State
It's time to wander off the beaten track, beyond the famous Kentucky Bourbon trail and into the craft Whiskey wilderness courtesy of Anytown, USA.
There is a common misconception that Bourbon HAS to be made in Kentucky. Not to take anything away from the Bluegrass state – they DO produce more than 95% of the world's Bourbon – but they DO NOT possess the exclusive right to make Bourbon, no sir.
Of course, this begs another important question. Can they make GOOD Bourbon outside of Kentucky? You betcha! In fact, we would argue they make AWESOME Bourbon all over the States, and we have proof to back the claim.
Allow yourself the luxury to think outside the box with this…ahem, Tasting Box. Let's hit the road less traveled!
Bourbon is as American as apple pie. In fact, in 1964, Congress named Bourbon "America's Native Spirit." With that fancy title came quite a bit of regulation. An authentic Bourbon must contain at least 51 percent corn, must be aged in new, charred oak barrels, bottled at no less than 40% ABV and made in the good ol' US of A. Other than that, game on.
That being said, Kentucky should be the starting point for any real Bourbon enthusiast. That's where the Bourbon culture was created, and most distinguished brands reside. However, since the Spirit can legally be made all over the country, venturing across the Kentucky border is quite a rewarding trip. Any decent appreciation of Bourbon must honor America's Native Spirit in its territorial entirety, wouldn't you agree?
Our selection is nothing if not widespread, with Bourbons coming from both coasts and a couple in between. The craft Bourbon movement picked up a head of steam, and we're trying our best to keep up with all the influx of exciting and innovative expressions. Not that we're complaining, since a lot of these newcomers are giving the old Kentucky bellwethers a run for their money.
You don't believe us? It's time to get out there and test the (fire)water.
Cheers!
Smartass Corner:
1) The legislation specifically states that after the charred oak barrels have been used once, they can no longer be used for Bourbon. More often than not they are recycled and used to age Scotch.

2) While on the subject - there are more barrels of Bourbon aging in Kentucky than there are people living in the state. According to the Kentucky Distiller's Association, "only the Bluegrass state has the perfect mix of climate, conditions and limestone water necessary for producing world's greatest Bourbon." We respectfully disagree.

3) Hudson Baby Bourbon proves that not all good Bourbon comes from the South. It's also the first legal aged Whiskey produced in New York since Prohibition made from 100% corn. Yes, 100% corn. When you factor in the recipe, the unique maturation and the use of small barrels, it's hard to argue that this isn't one of the most unique and interesting Bourbons out there.
4) As much as we love the modern craft movement, many "artisan" brands are actually hiding a dirty little secret. Chances are your favorite "unique small batch handcrafted Whiskey" is actually sourced from a big factory distillery in Indiana called MGP.

5) The common belief is Bourbon gets its name from Bourbon County, Kentucky, but some historians believe that it actually gets its name from Bourbon Street in New Orleans, where Whiskey was shipped down the Mississippi for trade. Better not get into an argument with a Kentuckian about this though.
Flavor Spiral™
About The Flavor Spiral
Tuthilltown Spirits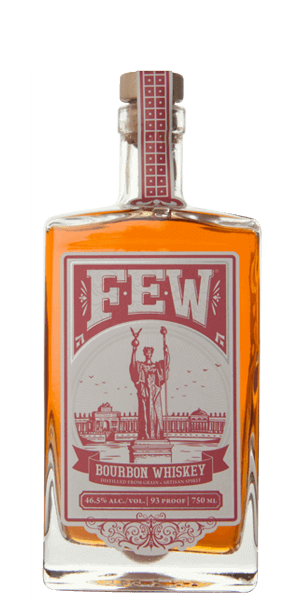 Few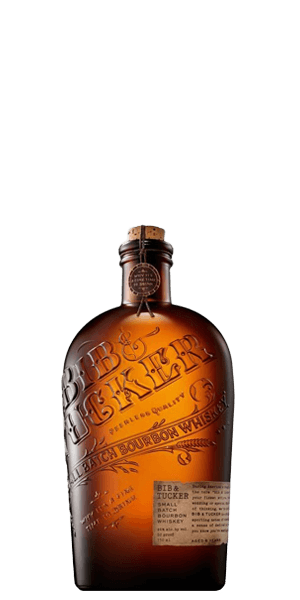 Bib & Tucker
The Flavor Spiral™ is a quick, clear and visually-appealing way to look at the drink's flavor DNA.

It's tasting notes reinvented. The Flavor Spiral™ is a unique and revolutionary way of describing flavors. It was developed by Flaviar tasting panel, industry experts, and You, our dear Flaviar community member.

Your favourite drinks like never before. It could easily be an art form, but that's a conversation for another day.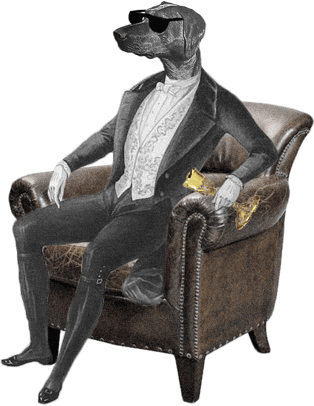 Dog Dogson's
Smartass
Corner
Straight Bourbon must be matured for at least 2 years. If a bottle does not bear an age it is at least 4 years old.
We think you'll like these
Ratings & Reviews
Member Reviews and Ratings of Off The Bourbon Trail
Back
A Dram for Your Thoughts
Cancel