Bourbon Bonanza
The Spirit of the West

Oooops.
This tasting box isn't on our current list of Home Bar Essentials... but it could be. Add it to your wish list and let us know you want it!
This Box contains 45ml samples of:
Round up the stallions and corral the cattle — there's some Bourbon down yonder.

But you don't need a saddle and spurs to kick it with a glass. Both cowpokes and city slickers know a good thing when they taste it, and you don't need a degree from the Ponderosa to know that when it comes to America's native Spirit, everyone's welcome to taste.

Oh, you haven't bellied up to Bourbon yet? Well. In the words of John Wayne: "Never trust a man who doesn't drink."

But that's not you. Giddy-up.

Bourbon is, indeed, a Western-born Spirit, firmly tracing its roots to the U.S. of A. Its origins get a bit murky from there, though. Some claim it was named after Bourbon County in Kentucky, while others argue that the label originated on Bourbon Street, where New Orleans locals nicknamed the new charred barrel Spirit about town, "that Bourbon Whiskey."

While that's certainly up for debate, what we do know is that the U.S. Congress declared Bourbon "America's Native Spirit" back in 1964. And whenever the fed gets involved, things get regulated. Enter: The Federal Standards of Identity for Distilled Spirits, which states that Bourbon must be made of a grain mixture that is at least 51% corn, distilled to no more than 160 proof, aged in new, charred oak barrels and made in the United States. Got that?

Luckily, the three Spirits in this box more than fit the bill (legally, they kinda have to). But they also uphold the wild, maverick Spirit embodied by Bourbon's past. Just take a look at I.W.Harper Straight Bourbon — a straight-shooter who's founder came to the States in 1867 with nothing but $4 and the clothes on his back. Then, there's Corner Creek Reserve Bourbon, a spirit that goes its own way by omitting barley from the mash bill. And finally, there's Lexington Bourbon, a straight-forward drinker that's jockeying for a position on your bar.

Ever wonder how the west was won? You're lookin' at it right here. So tip back your cup and toast to America's native dram!

Smartass Corner

1) Lexington Bourbon is named after a famous horse that sired more Kentucky Derby winners than any other. And we think that makes for a great name for a Bourbon. The intent was to make just that — a real deal Straight Bourbon that stayed squarely in its lane.

2) Unlike most other Bourbons, Corner Creek uses a slope-shouldered punt bottle that's typically reserved for Wine. What's a punt? It's the dimple on the bottom of your bottle and it ensures that the bottle is stable when standing upright. The more you know.

3) After arriving stateside in 1867, the founder of I.W. Harper — Isaac Wolfe Bernheim — got a job as a bookkeeper for a liquor company and saved his pennies. Five years later, those pennies turned into a distribution business where he distilled and bottled his own premium Bourbon.

4) Each year, Kentucky's Bourbon and alcohol distillers use 15 to 20 million bushels of corn, crafting 95% of the world's Bourbon supply. They claim that the Bluegrass State has the perfect mix of climate, conditions and pure limestone water necessary to make Bourbon. Seems legit.

5) In order for a Bourbon to be labeled "Straight Bourbon," it has to be aged for a minimum of two years and requires an age statement if it's less than four years old. Kinda like getting ID'd at a bar.

6) When it doubt, look for B.O.B., or "bottled in bond" labels. According to the U.S.'s Bottled in Bond Act, these spirits must be the product of one distiller from one distillery using products from only one distillation period. Basically, their word is as good as their bond.

7) By law, Bourbon barrels can only be used once. After that, most are sold to Scotch distilleries or breweries looking to barrel-age some of their craft Beer.
Flavor Spiral™
About The Flavor Spiral
I.W. Harper
Lexington
Corner Creek
The Flavor Spiral™ is a quick, clear and visually-appealing way to look at the drink's flavor DNA.

It's tasting notes reinvented. The Flavor Spiral™ is a unique and revolutionary way of describing flavors. It was developed by Flaviar tasting panel, industry experts, and You, our dear Flaviar community member.

Your favourite drinks like never before. It could easily be an art form, but that's a conversation for another day.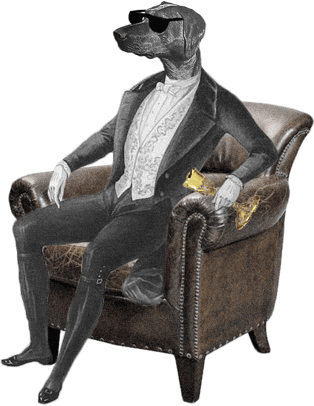 Dog Dogson's
Smartass
Corner
Straight Bourbon must be matured for at least 2 years. If a bottle does not bear an age it is at least 4 years old.
We think you'll like these
Ratings & Reviews
Member Reviews and Ratings of Bourbon Bonanza
Back
A Dram for Your Thoughts
Cancel