New Holland Brewing Company Distillery
Distillery
Founded in 1997
The brain-child of two college buddies — Jason Spaulding and Brett Vander Kamp, New Holland Brewing Company's deep roots in the craft industry go back to 1997.

A Beer and Spirits company based in Holland, Michigan, the company owns both a microbrewery and a distillery under the brand New Holland Artisan Spirits.

New Holland's has a diverse, balanced lineup of Beer, Gin, Rum, Vodka, Whisky and Liqueur, brewing and distilling at three locations in Holland and Grand Rapids, Michigan: their production facility on the north side; their Pub & Restaurant in downtown Holland; their brewpub and distillery; The Knickerbocker, on Grand Rapids' West Side.

Their values are simple but rooted deeply in craftsmanship and artistry. They welcome visitors and locals to their facilities, 2 restaurants and retail spaces, sharing their artisan gospel through warm hospitality and enriching education.

In 2015, their production facility underwent substantial revamping which tripled their brewing capacity through additional indoor and outdoor fermentation, new keg line, expansion of the Dragon's Milk cellar, additional refrigerated warehouse space, a new wash and column still, new shipping docks, and increased manpower, among other enhancements.
COVID-19 UPDATE
Due to the current situation with COVID-19, all Distillery Tours are on-hold. We'll notify you the moment we're able to organize them safely again.
Flavor Spiral™
About The Flavor Spiral
What does New Holland Brewing Company taste like?

The Flavor Spiral™ shows the most common flavours that you'll taste in New Holland Brewing Company Spirit. It's based on all New Holland Brewing Company drinks in our large database and gives you a chance to taste New Holland Brewing Company before actually tasting it.

We invented Flavor Spiral™ here at Flaviar to get all your senses involved in tasting drinks and, frankly, because we think that classic tasting notes are boring.
Distillery Details
Country

Established

Owner

Visitor Center

Status

Address

684 Commerce Court Holland, Michigan 49424

Phone

Website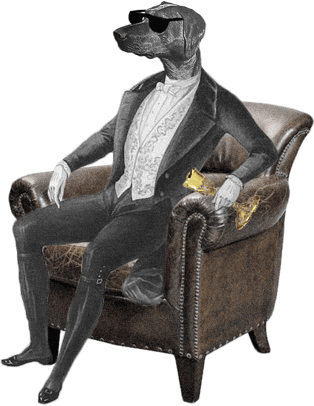 Dog Dogson's
Smartass
Corner
The love of the home-brew brought Spaulding and Vander Kamp together in college. The goal? To create a uniquely Western Michigan Beer.
Video from New Holland Brewing Company
Video transcription
My name is Brad Kamphuis, I've been apart of New Holland now for over seven years so you're standing in our still house - New Holland Brewing Company in New Holland Spirits in Holland Michigan.

What really makes New Holland unique is our background in brewing. It's really where it all started and it still has a lot of DNA in everything we do including our Spirits and really our expertise so the people that we have behind our distilling site. We're not trained out of Kentucky, right, we're not trained by the big distillers the only way we know how to do things is the New Holland way and that's really you know the signature on all of our Spirits.

Our Whiskey barrels come out of Kentucky and they get transferred up here where we're filling with beer where we're also making Bourbon right behind us and using those barrels to fill beer. They get Dragon's Milk filled two times and then once that beer gets emptied which is literally 100 feet away from me right now we have fresh beer and also we then take finished mature Bourbon and finish them in the beer barrels so that whole process is only about twenty four hours from when they take beer out of it from when we're putting our Whiskey right back into it, so it's a very fresh from the source beer barrel. We're essentially the first distillery to stout a Whiskey

This is just being open-minded to what we can do at New Holland is incredibly important and we're not you know stuck in a corner or in one channel of what we can do it's really opening up and blossoming on what we can accomplish.

So this is our still this is really a big piece of New Holland it's got a great story it's a piece of American heritage, where it was built in 1934 in the state of New Jersey so it is actually the you can see the number seven on the front here and that's all the original plates on there and the plaques but it's the seven still commissioned post prohibition in the state of New Jersey so it was actually built at the time to compete with Laird's Applejack which is a brand that's still in production today. It was a distillery called Baldwin is the the paperwork at least that we have on the tax filings from the 1930s it went out of you know basically went silent for decades and we ended up bringing it into New Holland, we ended up purchasing it in 2008 so there was a long period of history with this still behind me just was unknown just mothballed away and gone, right? So we're really part of reviving this story and bringing it back to the public and it's our workhorse it's our Spirit still now it gets gets to make every drop of our Whiskey.

Position of the Whiskey and really what it was made to be is the beer drinker's Bourbon is how we really mark it and position that brand. So we want to be, our end goal is to have beer barrel Bourbon on every craft beer bar in America and if anyone who wants to get into the Whiskey world and doesn't even know where to start, Beer Barrel Bourbon needs to be your first Whiskey to try. It's really something that's versatile it's a solid offering that we have but it's really, you know, if you're new and you don't even know what Whiskey tastes like it's a great option for you.

You can sign up for RackHouse Whiskey club and try a Beer Barrel Bourbon and Beer Barrel Rye.
Drinks from New Holland Brewing Company