Price, Shipping & Taxes may vary by state and will be recalculated at checkout.
Authenticity Guaranteed
We guarantee every product we sell is authentic.
Free Shipping
Flaviar Members get free shipping on their orders.
Buyer Protection
Money-back guarantee if things go wrong.
The Cult One.

The Mitchell & Son wine merchants started their business in 1805. At first, they set up a bakery and confectionery on Dublin's Grafton street. But with the rise of demand for Irish Whiskey in the Victorian Whiskey boom era, they soon entered the Whiskey bonding business. What they did is purchase newly made Whiskey under bond to mature and bottle it themselves, before selling it under their brand. By doing so, they evaded paying the excise tax.

It's unknown when exactly Green Spot was first produced, but by the 1920's Mitchell & Son had bottled over 100 Sherry casks of Whiskey per year. Usually the Whiskey was matured for five years in casks by the distiller and later blended, then matured by the merchant for at least five more years, depending on the "Spot" brand name. The name comes from the practice of marking the different ages of casks with a different color.

Green Spot Single Pot Still bears no age statement and is composed of Pot still Whiskeys aged from 7 to 10 years. The Whiskey has been matured in new casks and ex-Bourbon barrels, as well as the ones that contained Sherry. This much appraised drop of Irish Whiskey has become a cult favorite.

Category

Style

Single Pot Still Irish Whiskey

Region

Country

Alcohol

Distillery

Age

Maturation

ex-Bourbon casks & Sherry casks
Flavor Spiral™
About The Flavor Spiral
What does Green Spot Single Pot Still taste like?

The Flavor Spiral™ shows the most common flavors that you'll taste in Green Spot Single Pot Still and gives you a chance to have a taste of it before actually tasting it.

We invented Flavor Spiral™ here at Flaviar to get all your senses involved in tasting drinks and, frankly, because we think that classic tasting notes are boring.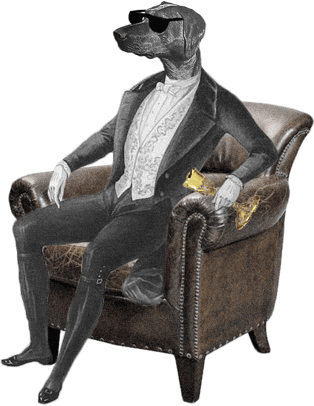 Dog Dogson's
Smartass
Corner
Poteen is a Whiskey made from potatoes, in other words, it's Irish Vodka.
Tasting Notes
Appearance / Color
Light amber
Aroma / Smell / Nose
Fresh aromatic fruits and oils, paired with barley and toasted wood. The contribution of Sherry casks is more than present.
Flavor / Taste / Palate
A sensuous spicy body with fruity notes of green apples, pears and apricot, rounded with the presence of mellow grain and coconut.
Finish
A moderate length finish that brings out the notes of spiciness and the pot still character.
More drinks we think you'll like
Ratings & Reviews
A perfect Irish whisky. Smooth as the day is long
An exceptional Irish whisky. Strong green apple on the nose. More complexity on the palette. Sweet and fruity with some coconut in there. Easy drinker at 40% but the flavors are not boring at all.
One of my all time fave Irish whiskeys. Smooth with a complex but inviting flavor.
It's very good and easy to drink. The nose is pure green apples and amazing, the palate is sweet and fruity though a bit too tannic. I would rank yellow >red> green
Easy drinking. Really nice on ice.
Very refreshing Irish whiskey. You wouldn't say it aged around 7 to 10 years. The nose is maybe a bit too much of a punch though. Knowing that this was one of the favourite whiskies of Joyce, Yeats and Beckett adds to the good score. It comes with a good story!
Pear and Apple on the nose. Very pleasant Irish whiskey. It is like Jameson but with all the flavors turned up to 11.
My favorite.
Appearance: Color is amber. Decent legs... Nose: Bright with fresh apple, subtle malt, and a little of the classic pot still oiliness. Very faint oak. Minimal to no ethanol burn. Mouthwatering and inviting... Palate: First sip starts with a malty backbone, a little spice, and a subtle apple (not nearly as fresh and intense as the nose). Later in the palate the oak starts to show. Definite drop off from nose... Mouthfeel: Viscous and coating... Finish: Subtle linger of baking spice and malt... Overall: Solid, but a little disappointing that the palate and finish don't live up to the incredible nose. Still great though!
Very smooth. Not heavy on peat. Good sipping whiskey.
Overall good
Lot of apple and tropical fruit on the nose. Initial taste on the palate is sweet with notes of apricot/peach with a hint of coconut which gives way to slightly spicy finish. After sipping some water, more oak came out on the finish. Very unique and easy drinker.
my go to irish whiskey
Baked apple with baking spices and toasted oak
Good. Fruity, little spice
Very smooth! The green apple really comes through. An excellent sipper!
Very smooth and great nose and finish
One of my tops. Good flavor profile, smooth, easy. Similar to yellow. Hints of green apple.
Smooth but boring. After a few drams this bottle is consigned to mixed drinks and sharing with my wife. If you are looking to spend a similar amount of money on an Irish Whiskey, consider Redbreast.
The wife's favorite. Smooth, light refreshing. Good over ice or neat.
After a second tasting, this is very fruity on the nose and quite light.
One of my favourite Irish whiskeys. You can smell and taste the apple. If you are not a whiskey drinker, this is the one to start with.
I used to really love Irish whisky until I got Green Spot. Now almost every Irish Whisky has this negative tasting not to it thanks to Green Spot : -( ... This whisky has an overwhelming artificial sweetener taste. It overpowers all other flavors in my opinion. The only good thing I can say about this whisky is that I was able to taste the tropical fruits.
This Irish is completely different than yellow spot. Both are great whiskeys. This was smooth and a bit spicy, and the Sherry cask comes across subtly.
Great entry level Irish whiskey!
It's ok
a bit too harsh to my liking, go for the yellow spot. green apples, cloves, spices
Pretty smooth throughout, you can taste the sherry cask not so much the bourbon barrel, hint of plums I think. Nice drawn out finish with mild heat.
Smooth and delicious.
So very smooth. Good taste, but not as flavorful as Redbreast
A bit weaker body but quite nice to drink.
Smooth delicious whiskey
Best Irish wisky I've tried this far. Creamy butter cookie taste and a little bit of coconut. Little to know burn, drinks easy. Excellent!
Smooth, caramel notes
Absolutely lovely. Very fruity with pears and green apple coming to mind. Extremely smooth finish. I'll always keep a bottle around, especially for a hot day.
Sweet and mostly smooth. Green apple notes are predominant.
Very fruity expression all the way. Perfect on a hot day. Green apples and pears mostly come to mind.
My #1 go to, favorite whiskey. I've converted many non-whiskey drinkers to whiskey with this bottle.....ssoooo smooth.
Wonderful creamy texture, sweet and fruity followed by mild spice. Very well rounded
Great whiskey. Really enjoyed it
Nose is full of caramel apples. Smooth with a little alcohol burn at the end. Complex flavor for an 80 proof whiskey.
Once paid $30 for one shot. Well worth the wait.
For the price, this is easily one of the best Irish Whiskies our there.
Smooth, almost buttery, a must for every home bar.
This is great! Smooth with a little extra spark behind it.
Fantastic whiskey, an essential for every home bar. Great intro to Irish whiskey with its subtle flavours
Probably my favorite Irish whiskey so far. Very strong apple and pear notes without the overpowering spiciness typically associate with Irish whiskey.
LOVE IT!!! All time favorite!!!
probably my favorite whiskey at the moment, smooth and delicious
Delicious.
For the price; I absolutely love it. Neat. To sweet to mix.
Fine, but not stellar. Very golden and grassy and sweet, but not a lot of complexity. If given the choice, always take the Red Breast 10 yr.
Nice balance of flavor, great nose, smooth to the last drop.
I usually go for bourbon and American whiskeys and a few ryes. I found this to be a very light, enjoyable drink, either neat or with a cube. I highly recommend it.
Nose: green apple, honey Taste: fruit, apple, spice, cloves specifically, slightly oily, but pleasant, light finish
Carmels. Some vanilla, smaller wood notes. Orange blossom on the finish
It is an outstanding, intense, Single Pot Still Irish Whiskey a fresh & aromatic birth; while warm & spicy life; leads to a long & creamy death.
Smooth, delicious, amazing, especially for the price.
I enjoyed the Green Spot very much. Nice & smooth. Love the apple.
Fresh apple, spice. One of my favorites to sit back and enjoy. Not much detail I know but if you like Irish whiskey you have to try green spot.
Yummy irish whisky
This is my second bottle of Green Spot. It is always in my bar at home. It is an excellent single pot still Irish Whiskey. I like it better than Red Breast 12 yr. It is easy to drink neat. The finish is smooth and creamy with hints of vanilla.
Rather mild, fresh, and fruity, finish rather short. A hint of toasted oak
Holy moley! This is the one. I love Redbreast, but this has a smoothness and sweetness that makes it a touch above. Get this.
Smoothest whiskey I've ever tasted
I thoroughly enjoyed this bottle. Easy to drink with a hint of sour apple on the finish.
The smoothest, strongest whisky I've had to date - Love it for celebrations and cheers into the night
This is a fantastic Irish whisky with a very long finish. It's a desert island favorite.
Sometimes when you can't get the thing you are really looking for, something else shows its pretty litte face, for me that was this whiskey.
Outstanding whiskey, just enough of a Smokey feel to make it very interesting and set it apart from other Irish whiskeys in the market
I usually enjoy Jack Daniels. I thought I would try something in the Irish Whiskey area. Once I got past the first bite, it was a sipper and relaxing for the rest of the evening. I noticed my local Liquor Store sells it now. Now I can save the shipping charges.
Smooth, nice for a scotch
Very smooth and easy to drink. The green apple flavor is crisp and refreshing.
Was intro to this in a "Home" Irish Tavern in VA 2014
Love it. Was not a big Irish whiskey fan before trying this one.
Very smooth!
Hands down my favorite.
Aroma: fruity, bananas, pears, biscuit, vanilla, creamy coconut, apricots Taste: spiciness and maltiness Overall, very lively and enjoyable aroma but a bit weak tasting - I get more flavor in the aftertaste
Absolutely love the buttery-ness of this Irish whiskey. My go to when I'm feeling 'neat'.
This might be my favorite Irish Whisky. Apple, vanilla frosting on the nose. Pound cake, vanilla, buttery short bread cookies (biscuits) on the palate. Very smooth.
The best.
this was my first Irish whisky taste and it was great. Smooth and mild. Perfect
I'm new to whiskey, but this is so far my favorite Irish whiskeys!
Probably the best whisky, of any kind, that I've ever had. Flavorful and very smoothe & mild.
Sweet and mild.
Not overwhelmingly flavorful at first taste, but be patient and the taste on your tongue will delight. It's smooth and subtle. Very enjoyable
I'll add a glowing review to this list. Just as smooth as it gets and a wonderful finish. I liken it to Jameson Gold. Definitely pick up a bottle of this and give it a try!
No burn, dissipates quickly. Great flavor
This IS Irish whisky. Bold and beautiful
Very smooth. A great whiskey for beginners and old hands alike.
Highly highly highly recommend. Extremely smooth and is much different on the nose than on the palette.
The penultimate Irish whisky. More robust flavor profile than its big brother.
Great Irish Whiskey! Highly recommended.
Favorite for price
The hype is real. Definitely a favorite now.
My favorite Irish Whiskey, and definitely up there amongst other varieties of whiskey. Lovely smells, great mouth feel, and a nice sweet/fruity finish!
Solid whisky
Great go to Irish
Currently it is my favorite Irish whiskey - richer in flavor than the average Irish fare, it drinks smooth, lightly sweet, and the color is lovely.
very smooth !
Mild I like it
Интересный баланс.
Smooth, sweet medium finish.
Mellow at first sip. Easy to drink and just what I like...but so is Bushmills for 1/3 the cost.
Complex and delicious
One of my favorites. This truly turned my eyes to Irish whiskies for the first time away from most of the swill that is passed around, you know, the stuff that starts with a J.
I first was steered toward this gem when working in Galway. I instantly loved it but until recently it was unobtainable in the U.S. so when a friend revealed a bottle I flipped. It is a spectacular and fine whiskey irrespective of origins, age, cost, blended or single malt. I strongly urge you to try it. It fascinates the nose and palate of the inexperienced as well as the informed.
There is a musty, old wood note that gives me a sense of history. Young but old soul'd.
Load more reviews
Back
A Dram for Your Thoughts
Cancel