Michters Distillery
Distillery
Founded in 1950s
Michter's
currently has two distilleries, a
renovated distillery
that was revamped in
2012
which opened its doors in 2019, and the original Michter's Distillery which is situated in
Shively
, a section of Louisville with traditional Whiskey roots.
The history of Michter's dates all the way back to 1753 when
Shenk's Whiskey
— America's first Whiskey company was founded before the American Revolution in Pennsylvania.
It was during the 1950s that the distillery owner
Lou Forman
decided to create a new brand for the facility – Michter's – an eponymous combination of the names of his two sons,
Michael
and
Peter
.
Michter's carries a wide range of
award-winning
, single barrel, small batch Bourbons, Ryes, and Whiskies, but they are arguably most famous for their Rye.
Sprawled across 12.8 acres, Micther's original 78,000 square foot facility boasts a
custom-built 46-foot copper column still
equipped with a with a distinctive copper pot still doubler.
The still was designed by
Vendome's Rob Sherman
, Michter's Master Distiller
Emeritus Willie Pratt
, and Michter's Master Distiller
Pam Heilmann
.
After distillation, the Whiskeys enter bespoke toasted and charred barrels at a lower entry proof of 103.
The aging Spirit then undergoes a unique
Heat Cycling maturation technique
which expands and contracts the Whiskey absorbing more flavors from the sugars.
Heat cycling induces extra cycles within a given year, and although costly it
vastly enhances
the flavor of the Whiskey.
Flavor Spiral™
About The Flavor Spiral
What does Michter's Distillery taste like?

The Flavor Spiral™ shows the most common flavours that you'll taste in Michter's Distillery American Whiskey. It's based on all Michter's Distillery drinks in our large database and gives you a chance to taste Michter's Distillery before actually tasting it.

We invented Flavor Spiral™ here at Flaviar to get all your senses involved in tasting drinks and, frankly, because we think that classic tasting notes are boring.
Distillery Details
Country

Established

Address

2351 New Millennium Dr, Louisville, KY 40216, USA

Phone

Website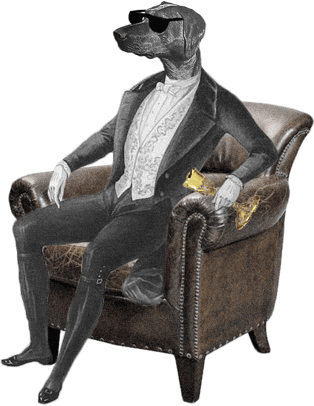 Dog Dogson's
Smartass
Corner
It is believed that during the famous Winter encampment at Valley Forge, George Washington himself rode to the nearby distillery and acquired a few barrels of Rye to keep his soldiers warm.

When you see Rye Whiskey newcomers calling their spirit a "classic Rye," you can bet they are comparing themselves to Michter's Rye Whiskey, because Michter's was literally the first.
Video from Michter's Distillery
Video transcription
At Michter's our goal is to make the greatest American Whiskey. We take a lot of different steps during production to pursue a house style and we want to achieve a house style that is very rich, very flavorful and very smooth.

We use the finest ingredients, we use the best equipment to make the best quality Whiskey.

At Michter's we age to taste. We're not a just-in-time company. We come to work every day with the goal of making the greatest American Whiskey. We have a great team and we have a bunch of people really dedicated to that mission.

Pam Heilmann is the first woman to serve as a master distiller at a Kentucky Distillers' Association distillery since Prohibition. We asked a lot of knowledgeable people who were the top four distillers in the United States, she was in everybody's list.

In order for us to use any grain that comes in it has to meet the highest quality standards, has to pass every single one of the tests that we put it through and if it doesn't pass one of those tests we reject it. We're going to ensure that it meets all of the standards of US number one. Only then will we unload that grain and use it for our Whiskeys.

Barrels are probably the single most expensive thing in the entire process. We toast char and use 18-month air dried wood.

So the toasting process is where we just start to actually break down different flavor compounds in the wood so that we can extract more flavor from the barrel itself. Again it's that going the distance to try to pull in more from the barrel aging process contributes quality to our overall product.

Everything's all copper. Our distillery here has over 11,000 pounds of copper and we were very lucky to work with Rob Sherman and the Sherman family who've owned Vendome for generations.

When we cut our Whiskey, we cut it down to 103 proof. We add all that water upfront from 138 to 103 to put that product into the barrel. Then that products gonna get that the interaction with the barrel the entire time of aging and makes it a more viscous, more bold, more flavorful liquid.

One of the reasons that you don't see a lot of brands entering at lower entry proof is that it's very expensive to do it. We don't get as much yield from the barrels over the lifecycle of the barrel. It takes more barrels to enter the spirit in and it takes more barrel spaces.

If there's an expensive step that we need to take to make the Whiskey better in terms of production, we just do it.

At Michter's one of the things we do is we try to double the amount of cycles in the course of a year. So during the winter months, when the cask would normally be just sitting there, we're actually forced heating up the warehouse in turn, heating up the Whiskey temperature inside the barrel, changing the pressure, forcing the Whiskey into the wood and then we'll leave it there for a set point temperature and then we'll start to open all of the louver vents or windows, whatever we have, and we'll start to naturally cool things down. So we're trying to add more cycles of Whiskey moving in and out of the capillaries of the wood, which imparts flavor color and aroma to the goodness of Michter's profile.

Our batching tanks will not hold more than 20 full barrel capacity. We believe that that enforces an extra element of discipline, because if you get one barrel that's not just right out of 20, the whole batch is terrible.

We custom chill filter all of our individual styles of Whiskeys, so every single product we make has its own custom chill filtration protocol. The reason why we do that is each individual style of Whiskey has its own chemistry associated with it and every barrel has to be at its highest quality standard.

One of the things that I want to say to all of the bartenders and all of the mixologist who are supporting our brand in the US and globally is, thank you. You guys and gals are the ones who are truly helping to present the image of Michter's and the quality that we offer by making beautiful cocktails and explaining and creating experiences for consumers and conveying our message. You're our brand ambassadors and we love you guys and thank you so much.

For quality Bourbon and quality American Rye Kentucky's really in.
Drinks from Michter's Distillery