LOCH EWE
Distillery
Founded in 2006
Loch Ewe Distillery stands on the Drumchork Estate, in Wester Ross by the Drumchork Lodge Hotel.

John Clotworthy, a proprietor of the Drumchork Hotel in Aultbea, is also a Scottish Licensed Trade Association Whisky Ambassador. He made his dream come true, by setting 2 alembic pot stills in a cave like area, within his hotel.

Production in Loch Ewe Distillery can be reffered to as microscopic scaled production. 600 liters per year is achievable in hypothetical calculations, but the real amount is much less than that. The distillery has 2 small pot stills of 120 liter capacity, and every step of production is done by hand.

Loch Ewe uses the old fashioned method to check for feints & foreshots, as it does not have a spirit safe. The distillery uses 2,3 and 4 gallons sized casks, with another 5 liter cask left maturing for visitors. They have 3 big casks for themselves, 2 in the warehouse and one in the Uisge Beatha Lounge.
Distillery Details
Country

Region

Established

Owner

Type

Number of stills

Visitor Center

Status

Address

Loch Ewe Drumchork Lodge A832, Aultbea, Scotland

Phone

Website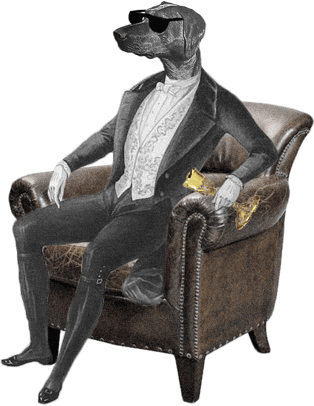 Dog Dogson's
Smartass
Corner
Visitors can make their own Whisky, and bring it home in miniature casks.

Loch Ewe uses filtrated tap water in production, in order not to violate the European Standards.

The distillery picks up its own barley from Berwick, by car.
About
Highlands
There's a dram for everyone in the Highlands!
Highlands are
the largest
of the Scottish Whisky regions. Geographically the Highland Whisky region is defined as everything north of an imaginary line between Dundee and Greenock.
Single malt Whisky from the Highlands
offer a lot of
flavour diversity
. You'll find everything from smoky drams to light and elegant floral & fruity Whiskies coming from the
Highland distilleries
.