LEXINGTON
Distillery
Founded in 1999
Alltech Lexington Brewery and Distillery is a small shop that produces craft ales, in addition to small batch Whiskeys from a single location in central Lexington, Kentucky. It was founded in 1999, by Irish immigrant Pearse Lyons.

Lyons comes from five generations of coopers — barrel makers for Scottish and Irish Whiskies. For years they focused on on their ales and lagers, but were working behind the scenes to develop their Whiskey lines, which they quietly started distilling and aging for release in 2011.

Like all good entrepreneurial stories, Alltech started in Lyons' garage, where he used his graduate degree in biochemistry to improve fermentation techniques. He marketed the technology and the resulting distillates. It was profitable within just a few months.

They have a wide range of Ales, a Stout, two Bourbons, a Malt, and a Rye. All of the spirits are produced in a pair of copper pot stills, imported from Scotland.
Distillery Details
Country

Established

Owner

Visitor center

Status

Address

401 Cross St, Lexington, KY 40508

Phone

Website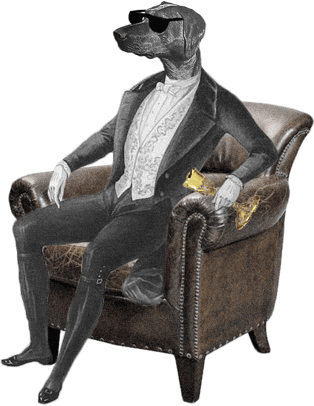 Dog Dogson's
Smartass
Corner
The Lexington Distillery has too many names. It is known variously as Lexington Distillery, The Lexington Brewing and Distilling Company, Alltech Lexington Distillery, and the Town Branch Distillery.

In 2012 they announced plans to open a second distillery in Bagenalstown, Ireland. With Lyons incredible track record, no one doubts their success.

Lyons is now a billionaire, but most of his fortune came from his groundbreaking work in animal feed and nutrition, by applying enzyme and yeast to aid digestion. He has become a legend in the food production industry.
Video transcription
Man: It's a place where passion sounds like this. Perfect. Polished. And full of pride. Alltech's Lexington Brewing and Distilling Company is built on passion. Beginning with our founder, Dr. Pearse Lyons. Dr.

Pearse Lyons: You know I come from a long line of brewers and distillers, probably reaching back five generations. I remember my Granddad and he made his living as a master cooper and he was very proud of it. He was the craftsman that made these fantastic old barrels. I remember as a child walking through the cooperage and smelling that wood. So with that as a background, in many respects, I guess I'm carrying on a family tradition.

Man: Craft brewing is first and foremost about the Beer. Master brewer, Ken Lee supervises the production of our award wining beers.

Ken: Making great Beer is a combination of art and science and passion. Our first Beer was Kentucky Ale, a marriage of two classic Beer styles, an Irish Red Ale, and an English Pale Ale.

Dr. Pearse Lyons: So the concept was to get that drinkability of that American Beer, but that taste of a European, of an Irish Beer. And so it was that combination of thoughts that brought us together to Kentucky Ale.

Man: Kentucky Kolsch is a top fermented Ale that comes from Cologne, Germany. It's a light bodied beer, full in flavor. And there's Kentucky IPA. It has beautiful golden hues. It is deliciously hoppy with bright, citrus flavors and sweet floral aromas.

Ken: Our most popular Beer is our Bourbon barrel Ale. Kentucky Ale aged in freshly decanted Bourbon barrels for a minimum of six weeks. Full flavored and full bodied.

Dr. Pearse Lyons: The idea was to try and find something which was different. And so I thought why would we not take our Beer, Kentucky Ale, and why would we not put it into one of Kentucky's unique attributes? During that six weeks it gets all those congeners, all that flavor from the Bourbon embedded in that wood and brings it out to produce a truly unique Beer, Bourbon barrel Ale.

Man: Building on that idea, we created Kentucky Bourbon barrel Stout. The dark roasted malts of this complex Stout are enhanced by sweet hints of Kentucky Bourbon from the barrel, with the finish of lightly roasted Haitian coffee.

Ken: To make a great Beer it really needs to be a quality item. Something that people can enjoy. Beer should enhance life.

Man: Town Branch is the first distillery to be built in Lexington for more than 100 years. We are proud to take our place among the prestigious distilleries that make up the famed Kentucky Bourbon trail. Mark Coffman is our master distiller.

Mark: A good Whiskey, a good Bourbon, a good malt Whiskey takes a lot of passion, takes a lot of craft, takes a lot of knowledge.

Man: Our distillery houses both historic wooden fermenters and copper stills imported directly from Scotland.

Mark: Here we produce the first single malt Whiskey to be made in Kentucky since 1919, which was the start of prohibition. Pearse Lyons Reserve, named after our Founder, is distilled in our dual copper pot stills from Scotland.

Dr. Pearse Lyons: And the intrigue of making a malt Whiskey. There's a lot of art in it. There's the yeast, there's the copper stills. To me this was the most challenging one to make.

Mark: We are in the center of a Bourbon country, and our Bourbon reflects that heritage. The name Town Branch, commemorates the body of water in which Lexington was founded. And that still runs under the city today. This smooth Bourbon is aged in new, charred, white oak barrels.

Dr. Pearse Lyons: Town Branch is smooth, and really should be drunk on the rocks, on ice.

Man: Town Branch Rye Whiskey has a spicy floral aroma. Then the light, spicy Rye notes of vanilla, and oak. With a peppery warm, dry finish.

Dr. Pearse Lyons: Town Branch, and Pearse Lyons Reserve, first of all have one thing in common. And that is the bottle, the designed image was done by my wife, Dierdre. A bottle which in many respects salutes what's inside, but also salutes Lexington Kentucky. That's where she came up with the name. My job was to make the Whiskey.

Man: Alltech's Lexington Brewing and Distilling Company. Brewing and Distilling. It's our passion.

Ken: To see somebody really enjoy something that you've produced. Something that you've put your life and your energy into, and to have that enhance somebody else's life is a great pleasure really.

Dr. Pearse Lyons: I believe that Alltech's Lexington Brewing and Distilling Company, at least for me, is a dream. It's a dream come true.