Price, Shipping & Taxes may vary by state and will be recalculated at checkout.
Authenticity Guaranteed
We guarantee every product we sell is authentic.
Free Shipping
Flaviar Members get free shipping on their orders.
Buyer Protection
Money-back guarantee if things go wrong.
Larga Vida y prosperidad!
Larga Vida XO Rum
is probably one of
Flaviar's most ambitious
and longest running project to date. More than 3 years of hard work and effort have been put into sourcing, marrying, finishing, blending and branding.
Sure, we could say
Larga Vida
is just another sourced Rum. But that wouldn't be fair. It was done in a way where
Flaviar had a total control
over the whole process. Most of the juice was sourced directly from the makers, finished by us, later married and finished again to finally be blended into what Larga Vida is today.
Larga Vida XO Rum
is a concoction patiently aged in oak barrels for
a minimum of 15 and up to 24 years
and later finished in
Ex-Merlot, Cabernet Sauvignon & Sherry casks.
We handpicked ten tropical Rums and meticulously blended them into a flavorful choir where each voice complements the others and elevates the final blend into a harmony. The Rums come from
10 Rum nations
:
Barbados
,
Dominican Republic
,
Guadalupe
,
Guatemala
,
Guyana
,
Jamaica
,
Mauritius
,
Panama
,
Trinidad
, and
Colombia
.
The result is more than the sum of its parts - more complex, balanced and rounded. Two Cherries on top? Some experienced Rum connoisseurs will be able to taste a proportion of
Foursquare Rum
that went into this blend.
In 2019, the Rum really impressed our members as they voted it into the Top 5 Spirits of the year, winning it one of the
2020 Flaviar Awards.
For more info visit:
largavidarum.com.
Category

Style

Region

Caribbean, Indian Ocean, South & Central America

Country

Barbados, Dominican Republic, Guadalupe, Guatemala, Guyana, Jamaica, Mauritius, Panama, Trinidad, and Colombia

Alcohol

Distillery

A marriage of 10 distinct Rums

Age
Flavor Spiral™
About The Flavor Spiral
What does Larga Vida XO Rum 2019 Edition taste like?

The Flavor Spiral™ shows the most common flavors that you'll taste in Larga Vida XO Rum 2019 Edition and gives you a chance to have a taste of it before actually tasting it.

We invented Flavor Spiral™ here at Flaviar to get all your senses involved in tasting drinks and, frankly, because we think that classic tasting notes are boring.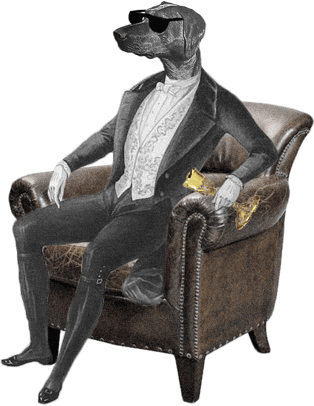 Dog Dogson's
Smartass
Corner
Common Rum classifications: White, Golden or Amber, Dark, Spiced, Añejo and Age-Dated Rums…
Tasting Notes
The worthy dark amber successor of Larga Vida 2018 kept much of its delicious DNA with notes of banana, vanilla, cinnamon and citrus. What's new is an opulent addition of dates and honeycomb, while the maturation amped-up oak notes and nuttiness. The funky flavor is complemented by a touch of the smoke and Cognac-esque finish. Complex as hell – a perfect dram for true Rum-heads.
More drinks we think you'll like
Ratings & Reviews
Nice sweet, spiced dessert rum. Good sipping straight in the evenings, and I like it mixed in soda for a cool afternoon drink. I will likely buy again.
The smell is fantastic and the taste is also delicious! I like to drink it straight but if this was in a cocktail I'd love it as well.
Excellent! Very smooth and full of flavor.
Good and tasty by itself or mixed . Not my favorite though. Smooth in the beginning with a little kick to it
Really disappointed with this rum. It's got a good nose and taste but for the price, I was expecting more. I've had better for less. There's nothing special that stood out.
Little too sweet for me. Had a finish like maple syrup.
I like it very much it was smooth and good
A bit too sweet/plummy for my taste
A decent sipping rum on it's own, can't imagine using it in mixed drinks. Decent bite, strong fruit profile. Personally I like more sugar but this should please a lot of tastes
Top five rum for me. This was a seven day vacation from average rum. Outstanding.
.
Dried plums, candy and a bit of burnt wood. Nice and pleasant, for daily sipping. Good but not special
Very good by itself or with ice.
After trying many rums while touring the Caribbean, this one was better than all of the ones I'd tried.
Had the previous run of this also. Both have been equally as good. I like this straight but it makes a fantastic rum and coke. Complex flavors and an enjoyable finish.
smooth with complex with lots of flavors. very nice sipping rum. not too sweet at all. honey, vanilla, smoke and leather in the finish.
An outstanding rum! The honeycomb dominates the profile, followed closely by the nutty, fruity, and almost a hint of butterscotch. Would happily buy a bottle
Really enjoyed this! Perfect dessert rum, great with chocolate and a cigar.
Amazing rum, one of those sips you wish never ended. The banana accents make it almost buttery smooth. Very warm but forgiving. Highly recommend.
Nice you can taste the smokey notes and the sweet fruit.
Good, didn't mix it, sweet enough for drinking neat. Not close to Bicardi Reserve, but enjoyable.
Did not like it but the wife did. May use to mix cocktails.
Not sure why some people are so negative about rum. It is sweet, complicated, and fun to drink (though not as fun the next morning). How much does the cane heritage impact the finished product? Not sure because here they sort of dumped all the dark rum into a bucket to see what would happen. I'm less interested in an Epcot rum, and more interested in a Hawaiian single plantation heirloom cane rum that supports biodynamic farming. This is not that rum. It wasn't awful, it was just... lacking a good story.
Best rim
Solid rum that balances sweet and oak nicely. Nothing objectionable but nothing spectacular.
I was pleasantly surprised with blended rum. I think it's good enough for sipping but it is really good in sweet drink.
Already on my second bottle, its a great rum for whisky lovers.
Wow. I am a whisky drinker but I will be ordering another bottle.
And I don't even like rum. Yum.
Tasty, but a bit too sweet with a strong molasses finish.
The best rum I've ever drank however it is definitely for sipping. Smooth at first with a slow burn
An unusual taste. Not what I'm used to but I'm not really into rum. I like a dark rum normally but there was an after-taste that put me off just a bit. Can't really put a finger on it. I found cutting it with ice or a little cola helped me.
Unique & unusual taste with a bite. Good with cigar & may make a good mixer. Some family members like it.
The first hit is clearly from the honeycomb, after you have a hint of dates. The aftertaste is a nice citrus and smoky pleasure. The overall is amazing, to be my first Dark Rum I enjoyed it much.
Easy drink love the honey and subtle smoke!
Great rum, very easy drink. Specially for the price
Incredibly smooth - probably the nicest sipping rum I've had. Sweet with banana and light oak notes.
I usually give larger reviews but I will make this short and sweet. I drink wine, bourbon and rye. I like a good single malt scotch too but the cabinet is Bourbons and Wine. It now time to add some fine Rum. This stuff is light, airy and carries some bite which is like a nice whiskey/whisky. This bottle is banana fosters, candied dates and raisins with nice lighter oak notes. It's a must have bottle and I think I may have to get some now. It was in a tasting box so that's how I got my tasty sample.
Very roasted bananas forward. This gives it a smoky taste. Very delicious
Solid rum
Easy to drink, a tad sweet for my taste but tastes good
Very smooth
I'm not a rum drinker. On my first taste I thought it would be too sweet for my palate, but a nice smokiness comes through and tempers the sweetness. A pleasant drink that makes for a nice change of pace.
Seriously tasted like rotten bananas and wet leaves and dirt. Imagine turning over a compost pile that had old banana peels in it.. that's what this is like. On the plus side, it had a nice sweetness to it.
Outstanding! I liked the 2019 batch better than the 2018 batch. An excellent sipping rum. Not to be mixed in a cocktail. But not saying it would not be good that way either. Keep em coming!
Delicious rum, put it in a mojito
Great blend of Caribbean Rum's from multiple islands. Makes a really good sipper, enjoy neat or with an ice cube.
Love my rum but this is a bit smoky on my palate, other than that it has a smooth taste
Actually really good... not a rum guy, scotch mainly, but this was good...definitely tasted the sherry
Lovely smooth rum, got tastier the further into it we got.
Not as smooth as Ron de Jeremy XO ... but still a great rum.
Smokey for a rum. I can taste honey and dates but is extremely smooth.
Hmmmmmmm... it's aight!
Meh
Good sipping rum. Great flavors
Very smooth, just a little bit of burn at the end. I like the blend of flavors, though I'm not sure it's the sort of bottle I'd use in a mixed drink, it's definitely delicious to sip on its own.
Loved the rum. Very balanced, as the name suggest, but also quite smooth. And the best part? You get a frickin' bottle cap in the shape of a SPEEDBOAT! What's not to love about that
Hot damn this is good! You'll regret not buying 2 bottles, trust me on this one.
This one had a huge wow factor for me. The bottle looks amazing and its taste is simply delicious. A kind of dram you share with friends listening to N.W.A :)
Smooth, flavorful and not too sweet. Loved it!
The speedboat is a conversation starter for sure and makes this rum stand out in a crowd. The liquid does not disappoint either, such a complex and enjoyable rum!
Wow, this must be one of my favourites!
I, for one, am living larga vida loca
So good and so smooth!
That's some complex Rum right here
Two words...banana foster. First you get caramel, butterscotch, bananas, nilla wafers, some cinnamon, maple syrup and sugar cane juice. Medium finish and a nice, light aftertaste. It's like desert in a glass. Loved it. Will buy another bottle because I don't want to run out.
It's good. A little flat. But smooth.
Quite flavorful and goes down smooth! Would buy again.
It is a very good, elegant, 'sourced Dark Rum that has an aromatic birth; while a rich & complex life leads to a long & balanced death with hints of molasses, smoke & Cognac.
2nd best rum ever! The first was a local rum in the Caribbean. It's smooth, has a wonderful flavor and simply rocks. I need more
Surprisingly smooth and sweet. I've slowly become more of a whiskey man than a rum man but this may change all that. It's a sweet sipping rum with hints of molasses. I opened it just to taste it and me and my nuker ended up finishing half the bottle in one sitting.
Drank entire bottle in one session... It didn't end well but it was brilliant until then!
Good taste
Not a rum I expected, my wife thought it almost had a bit of a whiskey flavor. I was hoping it would be a bit smoother
A rum that took me by surprise. As soon as I have some spare change, I'll buy another! Yum yum yum and a bottle of rum!
Very tasty. Enjoying this neat. I'm more of a scotch / whiskey drinker and never actually cared for rum... until I started sipping this one.
Not my favorite for rum. Had a thin feel on my tongue and was a little peppery. My favorite rum is 20th anniversary Plantation- thicker on the tongue and very mildly sweet.
The 2018 edition was literally the best rum I've ever had. I can't wait for another bottle. Shared with friends.
Agree with previous reviews that it is very whisky (bourbon) like and smooth! Delicious.
This stuff is legit! It's rum for the whiskey drinker IMO. I'm usually into bourbons and American whiskey but this rum has a complex flavor profile without being overly sweet. Very tasty.
Very smooth, can drink it just on the rocks
I liked this rum. At the price it is an excellent value. I found it to remind me of the cinnamon and nutmeg aromas of eggnog. It holds its own against far more expensive rums. I can criticize it only in that I found it not as rich as some rums twice or three times it's price and sometimes sensed the briefest hint of bitter aftertaste. Otherwise it is excellent. I would certainly purchase it again A great value.
I have purchased thousands of dollars of bottles of liquor and this is by far the best tasting bottle I have in my liquor cabinet hands down fantastic job with this
We are very impressed with the Rum. Very smooth and easy. We mixed it and had it on the rocks. Definitely a good run.
I like this rum, but I would probably not order it again. It has a profile very similar to Zaya, according to my palate—but it's a bit sweeter. And really, it's just a bit too sweet for me.
VERY NICE, with friends & Family!
Delicious rum!
Great Rum for sipping. Was pleasantly surprised at the taste. The flavor spiral was right on.
This is DELICIOUS! Well Done Flaviar!
I thought it was and is exceptional. Never had a sipping rum and I would purchase it again.
Very smooth. Able to sip. Surprised I enjoyed b/c not really a rum drinker. Had sample and bought a bottle. Friends have enjoyed also.
I enjoyed it very much. Went down smooth and tasted pretty good 😎
It was smooth and I would buy again. Never sipped a rum before this one. I was pleasantly surprised.
Initially you get a whiskey /cognac burn, but quickly mellows to a citrus taste. Then you get a hint of vanilla. Lovely neat.
I did not enjoy it at all! The flavor was extremely sweet, medicinal/chemical tasting as well as that of something burned. I shared with friends and they did not enjoy either. I disposed of the remainder down my kitchen sink.
Liar liar pants on fire
Delicious
Extremely smooth. I can drink this Rum straight up! Very flavorful with no bite.
I am fairly new to Flaviar and to the selections it brings to me. Up until this point, my favorite rum was the 12 year old El Dorado. Now I am torn. I enjoyed the 2018 edition and think this one is even better! Straight is great!
Very smooth. A less-sweet tasting rum. Tastes great served neat, or mixed.
Very tasty and not so sweet as rums like Zaya or Zacapa. I really thinks it should be scored an 8.5. I need to do lots more research for a better detailed review.
Not quite what I had expected. I guess I have to wean myself off of Captain Morgan and Rum Chata.
The spiciest rum I've tasted yet. In the beginning it bites hard with the spices from the islands but subtle sweet honey on the back end. I'm horrible at reviewing so I'll just say this. Drink this s*%t!☺️
Very complex, tasty and smooth
Not normally a big Rum drinker, but I enjoy the aged rums. This rum has a nice smooth palatable taste, nothing over the top. Finishes smooth, little spice, and just enough sweet.
Loved the taste and loved the smoothness. Very smoooooooth!
Very good, really strong and dark, a little more earthy and mossy than I was expecting. Wonderful.
Love this one. Sweet and smooth.
I could go on about notes of citus and hints of plum and so on, but the bottom line is this is a great sipping rum, with all sorts of flavors and scents and odd details dancing around. I love cocktails but won't waste it on that. Neat, or a big cube, and you've got all you need.
It's good. But it's different from the 2018. A little more complex. Smoky. Maybe it's the dates. Still incredible
It is very strong, but has great flavor!
I love this rum! The creamy mouth feel and the smooth transition to the best finish I have ever experienced in a rum. THIS IS THE TICKET!
It would be an absolute sin to drink this in any manner that isn't straight (not necessarily neat, since a small cube or two of ice would be perfect on a sunny beach). I get a mild booziness to this, but it goes down so smooth. Sweet, butterscotch flavor (for me) with a bit of spice.
Enjoyed the flavor
Very easy to drink. Sweet and a bit spicy. Taste is a bit too short. Spices lightly at the end. I don't get the smoke. I taste it to be black pepper. Banana and other fruits in the smell. Not the best rum I've had but worth the money.
Unbalanced taste, way too strong oak/peaty/smoky taste which lingers on the palette. Maybe more for lovers of peaty Scotch.
I'm not an advanced Rum drinker. This Rum is extremely smooth!
Decent bottle of rum, very smooth and enjoyable to sip on.
Definitely one of the best rums I have had. I really recommend this.
Very smooth rum with a lovely caramel finish.
I haven't drunk rum normally straight and neat or wet . Drunk and sipped both neat and wet in my lair. Has a crisp smell and very sweet aftertaste with something different than a bourbon or other aged items I have tasted. I want to say cereal? The taste wheel says it's smoky but I thought the classification would be better as spicy. Very spicy. Definitely tickles the tongue. Recommend this with one ice cube, which I believe breaks up the flavors. I'm not in love with drink but I'll enjoy it enough!
Top
Warm sugary nose, no burn up front. Slightly thinner than expected on the tongue but still very pleasant. Tropical fruits, papaya especially comes through chewing on it. Finish gives a little burn on the tongue, but behind it is fruitiness and more sugar. Delicious!
Definitely not as smooth as most others have stated. Strong smell, strong burn.
Absolutely love it, so glad I got my hands on this. Honey texture with a salted Carmel flavor; its sweet with no alcohol burn. Those looking for higher proof experience may not love that. Nice cask barrel flavor in the finish, tropical overripe fruit notes on the palate, and the heavy weight gold motor boat bottle topper is the best. Great value. Would be a sin to mix it, and prob shouldn't even enjoy on the rocks, there's no burn to necessitate.
Different. Not as sweet tasting as other rums.
Nose: Molasses. Sultanas. A little honey. It's a pretty one-dimensional nose, sadly. Palate: Much like the nose. Stick molasses. A touch of oak. Sultanas. Perhaps a little noble-rot grapes. Again, it's one-dimensional. Finish: Oak. Oak, and the tannins from the oak. The finish is quick and flat. For the price, this rum is very underwhelming. The same price will get you a bottle (or more) of Foursquare rums, which are a much better value, and much more layered and nuanced rums. Part of the problem, I think, is that they bottled this rum at 40%, which is pretty embarrassing for a rum of this price. A higher-proof rum would provide more flavors (and, perhaps more importantly, more concentration of flavors).
Unbelievably smooth. Top 3 runs of my lifetime. Wish I could buy more! This is a must-have sipping rum. A-maz-ing.
It's decent. It's a perfect shortcut for making a terrific Rum Punch if you don't want to blend together three different rums.
Smooth when drinking neat. First this you taste is the sweetness. I'd like to try mixing it.
I bought this last year when it was available and OMG it was amazing. I'm so glad it's back. Smooth doesn't even begin to describe how this goes down.
Load more reviews
Back
A Dram for Your Thoughts
Cancel