Price, Shipping & Taxes may vary by state and will be recalculated at checkout.
Authenticity Guaranteed
We guarantee every product we sell is authentic.
Free Shipping
Flaviar Members get free shipping on their orders.
Buyer Protection
Money-back guarantee if things go wrong.
Kilchoman Sanaig smacks of smoke-infused, dark chocolate-covered raisins.

Kilchoman (pron. Kil-Ho-Man), is the first distillery to be established on Islay in over 124 years. It was started in 2005 by Anthony Wills, who ran an independent single cask bottling company for 8 years and was immersed in building the ultimate farm distillery where he'd take Whisky back to its roots.

The Kilchoman Distillery is unique for several reasons. It's one of only six Scotch distilleries to carry out traditional floor maltings, and one of only two to do the malting, distilling, maturing and bottling on site. Furthermore, they even grow 30% of their Barley right there on the farm. It's also one of the smallest Scotch distilleries, with an annual output of 120,000 liters. If you like "small batch" and "artisanal" Spirits, when it comes to Single Malts this is as good as it gets. They've been rocking it ever since they started, and they are racking up the awards to prove it.

The first thing you have to always remember is that Kilchoman is — without a doubt — an Islay, with all that this entails. If you are new to the world of Whisky, this means that the malted barley is dried by or exposed to peat smoke. In the case of Kilchoman Sanaig, it is a mild wisp of smoke throughout the entire experience. That said, this is a really nice dram.

"Sanaig" is the name of a little natural stream that runs by the distillery. And that make sense because Kilchoman Sanaig is light and fresh without losing its peaty Islay character. It's aged 50% in ex-Bourbon casks and 50% in Oloroso Sherry casks, so it has the "rancio" and dried fruit flavors too. The net result is a smooth, young Whisky that tastes like eating dark chocolate-covered raisins next to a campfire on the beach.

Flavor Spiral™
About The Flavor Spiral
What does Kilchoman Sanaig taste like?

The Flavor Spiral™ shows the most common flavors that you'll taste in Kilchoman Sanaig and gives you a chance to have a taste of it before actually tasting it.

We invented Flavor Spiral™ here at Flaviar to get all your senses involved in tasting drinks and, frankly, because we think that classic tasting notes are boring.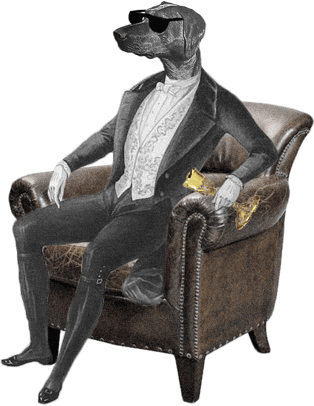 Dog Dogson's
Smartass
Corner
Whisky or Whiskey? The spelling differs geographically. In Scotland and some other parts of the world distilleries usually spell it Whisky; in Ireland and USA they spell it Whiskey.
Tasting Notes
Appearance / Color
Warm amber
Nose / Aroma / Smell
Cut grapes and pineapple, espresso, and peat.
Flavor / Taste / Palate
Creamy summer stone fruits, figs, pepper, and chocolate.
Finish
Long, with peat smoke and salt spray.
More drinks we think you'll like
Ratings & Reviews
Definitely Taste raisins. Very smooth finish.
Very Smoky. No other taste or smells other than smoke. Smooth finish
Very solid. Well balanced; I did not feel that anything pulled to hard in one way and the peat was balanced with the sweetness, syrup/dried fruit and subtle pepper. Finish is smooth.
The smoke made the peat taste enjoyable. I usually am not a fan of Scotch due to the peat flavors but this one made for a great sipping experience. Kind of grows on you.
Loved it. Super smoky with fruity flavors
Smooth, peat with light smoke. Very nice dram.
Initial aroma of a little peat, ripe juicy plums, and even maraschino cherry. Comes off as very syrupy-sweet. Taste was not very complex - a little wood and caramel...astringent. After a dash of water...the fruit in the aroma dulled a little and more oak came out. Same with flavor plus a touch of maple and an earthy quality. Mouthfeel was nice...creamy and heavy. But overall, this one didn't do much for me at all.
A slight Smokey flavor hidden by vanilla and an interesting sweetness. I'm not a big fan of smoke but o love this!
Just like smelling a campfire but oh so smooth! Will definitely be buying this one.
Dried fruits notes are nice. Smoke is not super strong. A nice solid peaty scotch.
Nice balance of flavors. Smooth sipping with little burn for the alcohol content. Loved it. my favorite of the three sailed l samples.
I really liked this one. Got it in the tasting set and then ordered a bottle. Very nice balance between the peat and other flavors. High peat scotch can be overwhelming or one-note, this is not.
Nice. Smooth. Would feel comfortable drinking out of a used shoe.
My first taste of Peat style. I like it and would consider a bottle of Peat Scotch after I indulge myself in a few more tastings.
not sure what everyone is talking about too smokey in the reviews. thought the peat was fine. it was all of the fruit notes that did not complement each other. my wife (who is a nurse) said it smelled like cadaver juice.
While I enjoyed the Islay influence of this product, it paled compared to Laphroaig.
you can smell and taste the fruit. obviously peated. however, i felt all of the fruit notes, raisins, vanilla, and white chocolate worked against each other. not a Scotch i would recommend.
Warm, hints of pepper. Fruity flavors show up with more sips.
Warm and smoky, lots of pepper
Solid scotch if you like smoke and peat. Smokey vanilla on the nose, pepper raisin notes on the tongue. A bit hot throughout. A keeper but would not buy again.
Richer smoke on the nose than the Machir bay. Old leather and smoke. Snooth, rich. Sweet, but not overly. Oily. A little bit of that medicinal, seaside tar flavor. Very nice. Tastes well-aged (not sure that it is).
Smoky. Subtle vanilla and raisin. Solid scotch. Highly recommend.
Light, feathery, rubber, white pepper, pineapple, light smoke
Very drinkable wintertime scotch, warmer and richer than many with the fruit notes on the palate.
I love the peat in this mash!
What a smooth whiskey. Definitely a favorite now. Smokey & peaty taste.
One of the best Islay whiskies I have ever tried.
As with all Islay Scotches, heavy on the peat flavor, which I love, but overall it lacks the depth, complexity and body of some of the better Islays. For the money, a great buy.
Delicious, peaty, reminds me of lagavulin
After trying the Peat It, Peat It! Vol. 2 sampler, I have to say I'm not a huge fan of peated scotch overall. That being said, this was a fun new liquor to try and had a nice robust profile. You can definitely taste the peat and smokiness, but it doesn't overpower the hint of grape and sherry, presumably from finishing in the cask. It was an interesting flavor, to say the least, that opens up a bit with some ice or in a craft cocktail. Not my cup of tea, but definitely worth trying, especially if you've never done peated scotch.
I'll buy this, has character and I like the smoke balanced with the lighter tones.
campfire, a lot of peat, oily and peppery...
Heavy peat flavor and smoke. Great for end of night campfire craving.
Some smoke and peat, but not overpowering. A nice transition from sweeter Sherry finish Scotches. Lately I've been enjoying more peat and briny flavors.
Light peat
The nose is outrageous! Peaty, and you can pick up the chocolate raisin that is in the notes. at 46%ABV, it does need a few drops of water to cut a slightly sharp alcohol taste. I'd go for Laphraoig 10 year which I really love for less money.
I would love to have a bottle of this in my house all the time, it's simple, but does nothing wrong if you like a smoked whisky
Fair to middling - I'd drink it but I wouldn't buy a bottle
Fruity, with a little smoke to it. My wife liked it and she doesn't like scotch at all.
Grew on me as I continued sipping. Strong peat and caramel, but felt like it needed a layer or two more. Decent intro to a peat
Just. Simple. AmaZing
Nice full taste. Good peat and caramel flavor.
This whiskey is your non classic Islay whiskey it has a exceptionally smooth smoke on the nose as you become acclimated and get past the smoke ( this is a very peaty whiskey all Kilchoman are) I smell wild flowers with a slight smell of fresh cut wheat. On the palate I get a very smooth peat smoke with a very mild black pepper. It is a sweet almost brown sugar taste once you get past the smoke with still just a mild black pepper in the background there is also a small butter not mixed in with the brown sugar and a slight toasted note nearing the at the end after the whiskey has been swallowed I really have a sweet sugary taste left in my mouth and the black pepper in the back ground faded away overall one of my favorite whiskeys its not overly complex but it keeps me coming back.
Liked it quite a bit. Good peated love
Enjoyed this the most from their sampler. Smooth finish and peaty flavor was not overwhelming. Will be buying a full bottle next time I'm in the store.
It's a good whisky that is not too complex but enough to keep one entertained. Surely not going to knock anyone's socks off.
Most impressed. I think this is the best tasting for under $70. It's dark in color, which I normally steer clear of, but this has great palate. Strong peaty tones, a nice drop of tipple....
Nice peat from start to finish. Sweet, smoky, and peaty on the palate. Lingering heat is softened with some water. The finish is all peat with sweet.
Smokey and a little harsh. Adding a few drops of water makes it sweeter and takes away some of the sting.
Peaty and smooth. Slight alcohol burn on the nose. Sherry barrel notes lend sweetness and vanilla that balance the smoke well.
Tits.
Taste like sore throat spray, has a annis flavor
Peaty, earthy, and a smooth finish.
Lovely peaty Irish whiskey twist. Pineapple finish is divine and unique. Wanting of more flavor on mid-palate, but all in all a very nice whiskey.
Smoky, earthy nose. Sweet lingering notes. Excellent for sipping. I'd buy again.
Excellent and smooth, similar to lagavulin 16.
Very tasty. Interesting how the smoke/peat note is more towards the back of the pallet pushing the other notes forward, unlike a lot of Islay where the other notes are hidden within the smoke/peat.
I'm a fan of smoky, peaty scotches, like Lagavulin and Laphroigh, but my immediate reaction to this scotch was that it was way too strong on the nose. It almost burned my nostrils when I took a good whiff and that was a real turnoff. When I added about 1/2 an ice cube it took on a whole new life and the flavors really came out. It does pair well with a strong cheese however. For a few dollars more I will probably stick with my favorite....Lagavulin 16 yr. You just can't beat it for the price!
Nose is strong peat, earthy with a hint of sherry. Taste full bodied, strong peat but not overpowering. Slightly salty but not unpleasant aftertaste.
Incredible flavor. Smooth with a little smoke.
Smokey and abrupt. Hits hard and jumps around. Definitely got pineapple and pepper. The Sherry cask is noticable once it opens up a little.
I think the fruity taste and the sherry cask taste are overriding the peaty Islay taste which makes for an interesting and complex package. Not bad at all
Peaty of course. Long and smooth finish. Definitely raisin forward. Reasonable intro to the world of peat.
Pretty good. Not super distinct or notable, but a solid dram.
Nose: Smokey with medical cleaner tinge. Taste: Smokey with barely bearable burn. Smoke overwhelms all the sense. On ice: smoke still strong, no other flavors. Burn more bearable. After: quick dissipating burn. Warmth lingers.
Complex and interesting. Has a hot, woody flavor.
Strongly smoky and peaty, with a little subtle sweetness out of this very nice offering from Kilchoman. A little more robust and powerful than something like the standard Ardbeg and not as much of that pure smoke flavor. A little richer and full bodied.
So smoky, so good, like drinking liquid smoke right out of the bottle.
Incredible peat flavor, not something I enjoy.
Quite smoky/peaty with a nice nose, but there's a high note of ash and oak that interrupt the enjoyment of the depth of the scotch.
This is an underrated scotch IMO. If your like Ardbeg and Laphroaig, you should give this a try.
Toffee nose. Raisins. Smoke. Gentle on the tongue. Hint of oil. Long finish with pepper and peat. Earthly
Pound cake, heavy ash on the tongue, vanilla bean and black pepper
Really like it. Nice balance of smoke in it.
Heavy smoke initially, an ice cube opens some of the subdued sweeter notes. A nice drink and much more appreciated with the ice.
A peated malt my wife enjoys. That's an endorsement in & if itself! The smokiness reigns supreme, yet does not overpower the drinker. It warms the throat and is a perfect whisky by the fire. If you're not a fan of peated whiskies, give this one a try anyway, you may just like it!
Heavy peaty nose but surprisingly lower on the pallet. Sweet bright finish with chocolatey, malty notes!
Too much smoke and peat overwhelms anything else.
Way too smoky for me.
It is an outstanding, delicate, Single Malt Scotch Whisky with an aromatic birth; while a creamy & fresh life that leads to a long & smooth death with notes of rancio, peat smoke & salt spray.
More peat than their base machir bay, but still please t to drink
I like the raisin and sweetness, but the Pete and smoke are too much for me.
peaty with some smoke on it
I typically don't love the smokey ones, but this is terrific! Quite a bit of smoke on the nose but it sure doesn't taste like smoke. Very nice flavor with very little smokey after taste. If you're interested in smokey Scotches and typically enjoy more "basic" flavors, give 'er a whirl!
Way too smoky for me.
Wow is it smoky. Not accustomed to such powerful smoke. Interesting but not my favorite right now.
Great smoke
Interesting; very Smokey and earthy almost tobacco scents and flavors. Bold. Dry fruit and long finish. Too cigary for me, but it's interesting.
Perfect amount of smoke and peat flavor. It's there, but it doesn't overpower the other flavors.
Heavy smoke flavor, comes in at the end and stays. Too much smoke for me. Like drinking a campfire.
Love the smoky aroma. Nice warm finish. I'll be purchasing a bottle of this.
Wow - this is the most smoke I have ever gotten from an Islay, and yet the peat is still there as well. I really like the smoke being up front on this one rather than the peat - this one is an interesting change. Really liked this dram - I immediately ordered a bottle to continue experimenting with it.
Yes just peaty enough. not heavy on the nose. and lovely finish. I think I found my next bottle to purchase
Mmmm mildly peaty
Smooth, great finish, just peaty enough, would recommend and definitely buy again.
Peatie and smooth, but with a little kick. Good choice for your "Go-To" bottle.
A truly outstanding scotch. Perfect neat or with 1 cube of ice. Has strong smokey smell but the flavor is much more complex than that. A little peat, a little spice, a little fruit, a wonderful aftertaste - I bought the 100% Islay, which I also like (although the Sanaig is my favorite) and liked the Machir Bay as well. This new distillery will become a major force once their vintage (aged) releases become more plentiful and easily found. You can't speed up aging, so I'll wait patiently.
Beautiful scotch. An instant classic and in my top 10.
A new favorite. Light yet complex.
Awesome flavor! A drink for special occasions for sure!
An instant winner with me. I love Islay's, and the Sanaig belongs among the best.
Decent whiskey but Kilchoman has better options available.
appreciate the subtle peat, doesnt overpower
Sweet and smoky
To smoky for my taste.
Instantly one of my favorites. If you haven't tried it yet, you must.
A nice whisky with a bit of smoke. Perfect for social occasions.
Top notch Islay whisky that ticks the boxes for full flavor, sweetness, peaty, and richness. I love, love, love it!
Great taste just a little to smoky for my taste
This immediately contends with Laphroaig Quarter Cask as my Desert Island choice.
Load more reviews
Back
A Dram for Your Thoughts
Cancel