Kentucky Peerless Distilling Co. Distillery
Distillery
Founded in 1889
Founded by
Henry Kraver
, the history of Kentucky Peerless Distilling Co. dates all the back to the
1880's
, in the heart of Henderson Kentucky.
The Temperance Movement hit Kentucky Peerless hard.
Prior to Prohibition
the facility
produced 10,000 barrels a year
of
Whiskey
and were on the fast track to becoming one of Kentucky's biggest distilleries.
The growth of the brand was stunted by the very harsh era of Prohibition. In
1917
, the company
ceased production until 2015
. Since their re-opening, Peerless has respected its heritage, rising from the ashes, vamping up production 25-fold.
Every step
of production is
done in-house
.
Today,
Kraver's great-grandson Corky Taylor
and great-great-grandson Carson Taylor have brought Peerless Whiskey back to life and have released the first Peerless Whiskey to be seen in almost a century.
*PLEASE NOTE:
Due to recent developements with COVID virus, tours for this distillery have been canceled untill further notice.
Flavor Spiral™
About The Flavor Spiral
What does Kentucky Peerless Distilling Co. taste like?

The Flavor Spiral™ shows the most common flavours that you'll taste in Kentucky Peerless Distilling Co. Spirit. It's based on all Kentucky Peerless Distilling Co. drinks in our large database and gives you a chance to taste Kentucky Peerless Distilling Co. before actually tasting it.

We invented Flavor Spiral™ here at Flaviar to get all your senses involved in tasting drinks and, frankly, because we think that classic tasting notes are boring.
Distillery Details
Country

Established

Visitor Center

Status

Address

120 N 10th St, Louisville, KY 40202

Phone

Website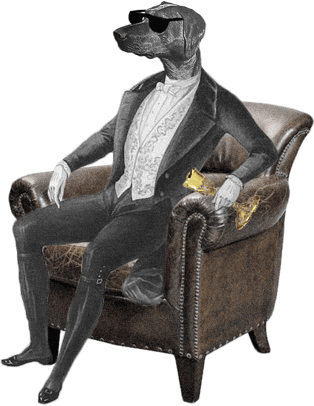 Dog Dogson's
Smartass
Corner
Kentucky Peerless won
Craft Producer of the year
by Whisky Magazine's Icons of Whisky
2019
.
Kentucky Peerless Distilling was once the second largest distillery in Kentucky, before
Prohibition
closed it own for decades.
Video from Kentucky Peerless Distilling Co.
Video transcription
The Peerless legacy began in 1889 with our ancestors, Henry Kraver. Today, Peerless operates under the same distilled Spirits number with the same superlative standards. Peerless has one owner - his name is Corky Taylor.

I'll tell you exactly why I'm in the business. I wanted to make a product that everybody would be proud of, including me, and I wanted to make what I thought would be the best product. I think we are making the best product we can possibly make. I wanted to bring back a legacy.

We're the right size we don't have any aspirations of being a huge distillery. We have aspirations of being the best distillery. We're building this business to keep it and to pass it down through generations and the people who'd stay and work with us, they're part of our family.

As he revived his family legacy he was certain to revive Peerless integrity. We do everything our way. Never outsourcing, never compromising. Head distiller Caleb Kilburn believes in crafting Spirits to the same standards of Peerless' ancestors and has remained focused on ensuring that's happened.

We had no other options than to start from scratch and create a truly spectacular product. We weren't going to do the standard and business plan of going out and sourcing Spirits and then putting our label on it. That would be compromising not just to our brand but to our promise of producing a truly quality Spirit. What we wanted to do is start from scratch and create something that was spectacular.

We take tremendous pride in each step of crafting fine Peerless Spirits. Our Bourbon and Rye Whiskey are crafted from grain to bottle, all under one roof.

Contrary to standard practice, Peerless starts with fresh grains every cook and mash is never recycled or reused. Using strictly sweet mash allows distillation at a lower proof, resulting in fuller flavor and aroma. Our 26-foot continuous copper still was handmade by Vendome Copper and Brass, the largest steel manufacturer in the world. Headquartered right here in Louisville, Kentucky, Peerless Spirits are always double distilled for a smoother taste. Sampling is done every 30 minutes during distillation. At the beginning, middle, and end of each barrel, fine-tuning along the way to ensure our quality standards are met.

Peerless procures barrels locally through Kelvin Cooperage, located just 13 miles south of the Peerless Distillery. Peerless Whiskey must be stored in barrels that are worthy of the test, and Kelvin Cooperage holds a reputation in the industry for making some of the highest quality barrels available. They've opted to use a traditional, non-mechanized process, handcrafting and hand charring barrels, no fuel is added when charring, leaving the most genuine oak profiles for aging Whiskey.

Water is added to Peerless Whiskey before it enters the barrel as the charred oak barrels will play an important role in creating the flavor profiles in that Whiskey.

This results in the use of 17% more barrels than average, coming off the still at 131 proof and entering the barrel at 107 proof.

Our barrels are only to be bottled when deemed ready. Barrels are not chosen by a date stamp, but by development and taste. The average Peerless batch size is six barrels or less.

Caleb carefully selects barrels containing authentic notes that will mingle to create the perfect blend for full-bodied Whiskey. Because the Whiskey is unadulterated with no water added there is no need to chill filter out any authentic Kentucky Whiskey taste.

Peerless Spirits are bottled at barrel proof. So our patrons experience authentic robust flavors of genuine Kentucky Whiskey.

Peerless Spirits are bottled by our team in house, using our own bottling line. Carson Taylor, fifth generation and president, played a vital role in designing the Peerless bottles and corks himself.

With coming up with this new bottle design we just wanted something that's different than anything on the market, so when you see our bottle up against everybody else, it definitely stands out. I incorporated the family history into the bottle, we have Henry Craver's original signature on the front of the bottle in glass, as well as DSP-KY-50 on the cork of the bottle.

After Peerless Spirits are bottled and packaged in house, they are shipped out across the country. We invite our patrons to become immersed in every aspect of crafting Peerless Spirits. Tourism tasting experiences are led by the Peerless family, including both Corky and Carson Taylor in our downtown Louisville distillery, located on 120 North 10th Street, the distillery is at the center of Louisville's up and coming Bourbon district.

Peerless offers private barrel selections to explore distinguish barrels with our retailers and restaurants. Head distiller Caleb Kilburn carefully selects each barrel that is presented. Once our partner has chosen a barrel, that barrel is bottled and prepared exclusively for them.

Peerless has been nationally recognized for its superior quality and taste, including being named in the top twenty Whiskeys in the world by Whiskey Advocate, America's leading Whiskey publication.

We just bought 19 acres out in Henry County, we're building our first rickhouse, we're gonna soon build our second rickhouse.

Kentucky seasons provide the ideal conditions for just the right amount of barrel expansion and contraction that contribute to the signature flavors in Kentucky Whiskey. Located in Henry County, Kentucky, just 30 minutes from our downtown distillery, the first Kentucky Peerless rickhouse outside of the distillery is nearing completion. It will hold 5600 barrels filled with fine Kentucky Bourbon and Rye Whiskey. As with the Peerless Distillery, Carson Taylor has been hands-on during the rickhouse construction, ensuring the project was finalized to the Peerless standards. Construction on a second and third Peerless rickhouse will begin shortly after the first. We are excited to share this new chapter and beautifully aged Peerless Whiskey with our patrons for years to come.

We are Kentucky Peerless Distilling Company, makers of fine Bourbon and Rye Whiskey.
Drinks from Kentucky Peerless Distilling Co.