The Renaissance of the lost art of Whiskey bonding.

There used to be a special kind of art in Ireland, art that faded away a century ago. It's a craft of Whiskey bonding, a traditional business of sourcing casks all over the Island, aging and blending the Spirits for local Whiskey lovers. Hundreds of regional and local styles of Whiskey emerged between the 19th century and 1930s. But after a sad hiatus, the Whiskey bonding is back!

J.J. Corry, established in 2015, sources new make Whiskey from various distilleries in Ireland and matures it on the farm in Cooraclare. While Whiskey comes of age, J.J. Corry sources and blends rare mature Whiskey and creates unique house styles. One of them is 'The Gael', a classic blend of Single Malts, aging from 7 to 26 years old. The blend was created with some flavor-matching magic and traditional knowledge. That also means no artificial nonsense and no chill filtering. The result is a small batch of an award-winning Irish Whiskey that is perfect either neat or in a cocktail (Tuppence a Pound, if we may suggest one) with its bergamot aroma and fruity flavor.
Category

Style

Blended Irish Single Malt Whiskey

Region

Country

Alcohol

Distillery

Age

Chill Filtered?
Flavor Spiral™
About The Flavor Spiral
What does J.J. Corry 'The Gael' Batch No. 1 Irish Whiskey taste like?

The Flavor Spiral™ shows the most common flavors that you'll taste in J.J. Corry 'The Gael' Batch No. 1 Irish Whiskey and gives you a chance to have a taste of it before actually tasting it.

We invented Flavor Spiral™ here at Flaviar to get all your senses involved in tasting drinks and, frankly, because we think that classic tasting notes are boring.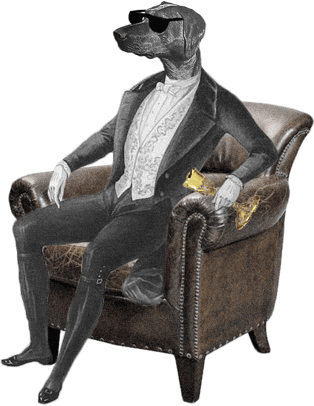 Dog Dogson's
Smartass
Corner
The Harp is the official emblem of Ireland, not the shamrock. It was St.Patrick who made the shamrock so popular.
Tasting Notes
Appearance / Color
Pale gold.

Nose / Aroma / Smell
An initial hit of orange marmalade and lime with notes of wood and lemon pie. Subtle hint of fresh bergamot and beeswax.

Flavor / Taste / Palate
Oily with a burst of pepper followed by lime and ripe white stone fruit, with a slight influence of oak.

Finish
Medium and mineral finish with notes of apples and dried grapefruit.
More drinks we think you'll like
Ratings & Reviews
Not smooth at all
.
Medicinal flavor poor color
I taste chocolate, grapefruit, a mild bite to it. Taste great on the rocks. Im not a whisky drinker, but this is delicious!
Nose: chocolate, mint, lemon Taste: Strong chocolate flavor, light peach, decent heat
Grew on me after the first sip. I like it, but I'm cheap so I'm not sure I'd pay that much for it.
Light in color; strong alcohol burn; citrus notes are there but the heat masks them from my palate. A drop of water to tamper alcohol improves a touch but as with any tasting this is all my personal opinion. Will return to this one for further testing.
Very smooth. I like the citrus notes.
Soft, lemony nose that is really inviting. Pepper does come on quick but leaves just as quickly and the back flavors stick with you for a little while. There's something at the end that i can't quite catch that reminds me of summer- maybe a hint of sweet corn? For all of the light and pleasant flavors at the start and finish, I kind of want the middle to be a little smoother. Good for sipping, but not quite enticing enough for me to spring for a bottle.
Citrus flavors, lime is more in the aroma while taste leans more towards grapefruit. Pepper hits just after drinking and fades quickly.
Just good whisky
I really liked this one and wish I had more!
Bit of a fresh take on an Irish, the front end holds some spice and touch of fire dipped in honey. The finish holds a little longer than expected, with a mild burn and exceptional smoothness. Not particularly breathtaking, but certainly an enjoyable sipper. The price point hits almost right, but would be better at around $55 (in my honest and humble opinion).
Smooth and delicious!!
Burns a little
Great Irish whiskey
Very light, straw colored. On the nose: Sweet malt, ethanol, biscuit, floral, slight buttered corn on the cob, not roasted yet. Taste: lime for sure, texture is puffy, creamy soft. Very mild flavors, almost indiscernible candy, honey, cream. Tastes extremely young (it's not) and watered down. Finish is surprisingly mid-length, alcohol bite mid palate, slight butter on the exhale. Very confident no color was added here, as this is a sourced and blended whiskey with ages as high as about 16 years and under. For $80, it's definitely not worth it, in my opinion. It's a unique profile, and tasty. But honestly, when Red Breast Cask Strength is about $60, that's a much better value. Pricing on this I think should be no more than $35.
Enjoyably fruity, even if that's not what I'm usually looking for in a whiskey. I drank it neat but I could easily see it being used in a cocktail. Definitely a different way to celebrate St. Patty's Day, that's for sure.
Starts off ok but not a fan of the grapefruit after taste at the finish.
Lite color. Lots of different flavors came out of this one.
Loved it. Light drink with a little punch of pepper in the front, then the citrus (clear grapefruit and orange, not a ton of lime) comes through nicely. A great oily/waxy finish that left my tongue feeling great!
Tasted the lime and grapefruit some taste of black licorice, not a fan
Citrus, wax, smooth. A little light, dry aftertaste.
The flavor spiral was close, but I missed the grapefruit and pepper notes. Very bright citrus open and a soft oak finish.
Ethanol/ citrus nose, cantaloupe palette fading to a rather strong peach-o's finish.
Uncomplicated, just citrus and alcohol.
To citrus forward.
Starts pleasant, but a bit too oily with a hard finish.
Light citrus hints up front, but just a hard alcohol finish.
Fruit forward. Finish is just alcohol. Not for me
Hard finish
A very citrusy Irish Whiskey. Pretty enjoyable.
I only got rubbing alcohol from the smell. The taste was slight oak and pepper. I was looking forward to the fruity citrus. It never showed up.
The citrus became stronger with each sip. This is the first Irish Whiskey that I have come across where I could find myself purchasing a bottle. Very enjoyable.
Better than the shuttering American types...has some fruitiness but also that "pepper" burning sensation that isn't quite my thing.
One of the better Irish whiskeys I've had for sure! I didn't pick up much of the grapefruit but I did pick up a burst of pepper and lime.
A little too light and lacking in much flavor
Mild
I like the notes of lime. The grapefruit came out when adding water.
This was a good whiskey. Both the nose and the taste had lots of lime and orange, which made it light and enjoyable.
One of the best Irish whiskies I've had. Sweet almost tart, with just enough of a burning finish.
Overly citrusy, with harsh notes of lime which I normally like. Oily texture is tough to get past.
Very light. Good summertime whiskey. The tasting notes say "lime" and I wouldn't have guessed that, but now that you mention it . . .
Light, citrus, and easy going finish
Delightful but too high of a price point for what I was.
It tastes like tequila, which is really hard to get past. I've tasted worse, but not many.
Delicious, strong tropical fruit flavors and a smooth finish.
Spicy at first and real flavorful after taste.
Color is a light straw. Nose is light, with a malty backbone, with bright fruit, particularly citrusy notes occasionally surfacing. First sip is malty and citrusy, with a wonderfully light oil texture, very smooth to drink. Identifiable notes include grapefruit, vanilla cream, very subtle orange zest, and a light mineral note. Finish is a nice hug of baking spices that lasts for moderate amount of time. Overall, a very good showing, especially considering this a blend.
Pretty bitter up front. I get the lime that people are talking about. Didn't like this one very much
Straight sulfur after taste.
Not a fan on this one. It started and finished a bit harsh for me.
Yuck.
Intriguing indeed. Terrific notes of orange and marmalade with a finishing smooth texture of oil and minerals. The more I taste, the more I want to explore further.
Light, sweet citrus on the nose and taste. Mainly grapefruit citrus for me with a hint of mineral. Carries into the finish.
Weird but intriguing. Light with more dominant lime/ citrus that I've ever tasted in a whiskey.
I definitely picked up the citrus on the nose and oily finish. you need to add a little water to fully appreciate the nose. Otherwise, you just get a nose full of burning alcohol.
Delicious flavor! I love a whiskey with an opinion. Very smooth finish as well.
Would be great in a summer cocktail
Canned fruit juice. Pineapple, citrus, bannana, vanilla, leather
Good balance of citrus, pepper and banana flavors. Light mouth feel for me, didn't feel oily like others have stated (to each their own palate). Smooth, pleasant finish.
One of my new favorites (thanks 12 Days of Christmas!). Wonderfully smooth, light color, not too sweet while offering robust orange and marmelade notes on the nose. Very fun whiskey, very enjoyable and easy drinking. The only drawback is the $70+ price point.
Far too bitter for my taste.
Nice Smokey flavor with different notes throughout the taste. Interesting. Nice Irish whiskey
Oily grapefruit on the nose. Mineral and oak on the palate, nice and smooth, not too hot. A promise of kumquat as you return. A few drops of water bring out the mineral and pepper.
Amazing. One of the best yet. Smooth to begin and finish. Light and flavorful.
This is delicious. A nice warm burn going down. A good cold evening drink
Nice and smooth..Perfect blend of sweet, smoke, and spice with a woody aftertaste.
Nice and smooth..Perfect blend or sweet, smoke, and mellow flavours. My favouriite from Flaviar so far.
Smooth citrus notes. Very nice
Fruity in the nose, like an unripe banana. Fruity and citrusy in the palate. Finishes strong with pepper and spice. Interesting whiskey. Not sure I'd put it on my shelf though.
Easy to drink, strong deceiving nose, smooth fruity palate, strong grapefruit finish. Overall nice dram, but not my style.
Nothing to write home about, easy drinker like most Irish whiskeys, says hints of grapefruit, that could be why I don't care for it
I brought a bottle to my friends birthday party and it is a good thing I brought an extra bottle just in case. it was the hit of the party.
so, so
It is an outstanding, balanced, Blended Irish Single Malt Whiskey with an aromatic birth; while an oily life leads to a balanced death of medium length with minerality, notes of apples & dried grapefruit.
I really like this!! It's different, the citrus notes make this one stand out.
Much in the way of citrus, with a tad of sweetness and spice to finish it off. Nicely done.
I love the story behind this whiskey and the history of whiskey bonding in Ireland. The nose hit me with orchard fruit - subtle apples and pears. The flavor was initially reserved, but once it opened up it was fantastic. The orchard fruit appeared in the flavor too, candy corn, slight cinnamon. Really nice. I enjoyed this quite a bit!
I was really pleased with this whiskey. So much so, I have ordered multiple bottles for friends so they can taste the amazing blend J.J. Corry put together in the Gael. I can't wait to try their new single malt, the "Flintlock" that Flaviar has as a wishlist item under the J.J. Corry brand.
I'm giving this a 6 because it doesn't taste at all like whiskey. That's not to say it tastes bad, but it's supposed to be an Irish whiskey for God's sake, it needs some kick! This tastes more like a fruity mixed drink, which is ok, if that's what you're looking for.
Love the finish on this! Lemon/citrus on the nose, a little harsh on the palate (which is why it doesn't get a 10), but then finished with an oily sweet peach/apricot flavor that lasts for days.
so, so
Like the citrus notes, not as smooth as some. Hint of a bite similar to a bitey rye.
Good nose, smooth taste and nice palate but not a big fan of the flavor turn it takes on the finish, and overall nothing that truly distinguishes it, but still, very smooth and good overall
Omg, this is outstanding
Flavor wheel is pretty spot on for this one. Smells like lemon curd (citrus/sweet) with a hint of pepper on the first sip. Smooth to drink with a subtle but oily finish. Sticks to your tongue for a while.
Fruity front with a smooth finish.
Eh
Unique. Smooth. Highly recommend.
This was everything I look for in a whiskey. So glad I was finally able to find it!
I really fell in love with this Irish whiskey. So much so, I reached out to the bonder and bought 2 cases.
Load more reviews
Back
A Dram for Your Thoughts
Cancel