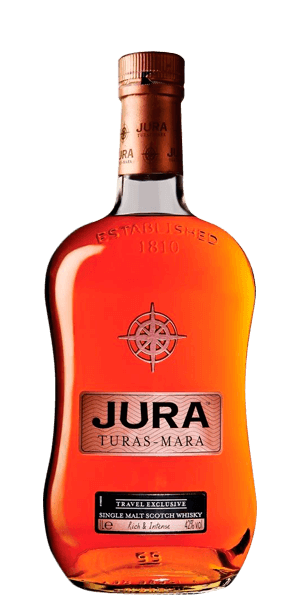 Isle of Jura
Turas Mara
Tasting Notes
Appearance / Colour
Golden yellow.
Smell / Nose / Aroma
Fresh fruits such as plums, black grapes and cherries with vanilla and hints of toffee.
Flavour / Taste / Palate
Lots of vanilla, honey, chocolate and yummy things like that. The sherry influence is especially present making it really bitter-sweet.
Finish
A long and full finish with oak bringing the most in there.

Flavour Spiral
Smoky, Creamy vanilla, Dark chocolate, Bitter oak, Caramel, Fruit, Sweet cherry, Orange peel.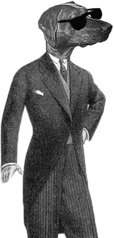 Out of stock
Good news: You've got impeccable taste in liquor. The not-as-good news? It means it's
currently out of stock
. Add this bad boy to
your wish list
and we'll let you know if it comes our way.
Around the World, Around the World.
Established in 1810, the Isle of Jura is found north-west of the Island of Islay. As with many other Scotch distilleries, Jura went through a rough patch in the first half of the 20th century. It wasn't until 1960, when two local estate owners, Robin Fletcher and Tony Riley-Smith rebuilt the distillery and introduced taller stills that Jura was able to create a wider mix of malts. Jura's Whiskies are just as unique as their place – a range of rich, seafaring Whiskies – some lightly peated, others carrying a heavier peated profile.
The Isle of Jura Turas Mara honours the islanders who migrated to North America in 18th and 19th century, 'Turas Mara' meaning long journey in Scots Gaelic. It is a non-age statement single malt matured in mixture of Bourbon barrels, Sherry butts, French Oak Casks and port pipes. The choice and sheer number of different casks reflects the exotic and unique flavour that comes from wood sourced from around the globe. This Single Malt will simply leave you craving for more and everso a little more…
Style

Region

Country

Alcohol

Distillery

Bottler
Isle of Jura
Turas Mara
(1l, 42%)
Ratings & Reviews
Member Reviews and Ratings of Isle of Jura Turas Mara

Very good, very drinkable.

Very tasty! It has a lot going on, and it's all good.

Nice taste.

The flavour spiral has nailed this one spot on! Yummy!

My favourite of the pack. Light and easy to drink, full of flavour.
Back
A Dram for Your Thoughts
Cancel