HIGHWOOD
Distillery
Founded in 1974
Highwood was founded in 1974, and remains one of the largest independent distilleries in Canada, producing a wide range of products. Rapid growth in their consumer-friendly beverages allowed them to expand quickly.

In 2005, Highwood acquired the distillery and brands of Cascadia Distillery — located to the west of them, in the mountains. Highwood Distillery is a mid-tier distillery nestled up against the Rocky Mountains in western Alberta, Canada.

Being an independent, getting accurate productions numbers is problematic at best. But the visitor center has stated in the past that they produce upwards of 300,000 cases of distilled spirits per year. Given the size of the facility and stills, this seems a reasonable estimate.

Most of the production goes into Vodkas and premixed Vodka cocktails (75%). The balance is used to make Canadian-style Whiskey (20%) and Rum (5%).
Distillery Details
Country

Established

Owner

Visitor Center

Status

Address

114 - 10th Avenue S.E., High River, Alberta T1V 1M7

Phone

Website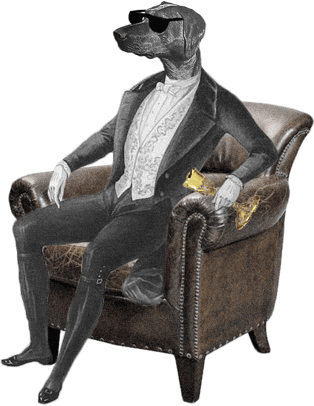 Dog Dogson's
Smartass
Corner
The distillery was founded under the name "Sunnyvale Distillery." The name was changed to "Highwood" ten years later, named after a local river.