Hali'imaile Distilling Company Distillery
Distillery
Founded in 2010
Located in Makawao on the island of Maui, Hali'imaile Distilling is situated on the slopes of Haleakalā. Nestled amongst the pineapple fields, that have been cultivated for over a century.

Hali'imaile Distilling Company is the passion project of the LeVecke family who has over half a century of industry experience. 15 years ago 2 of the LeVecke brothers decided to start their own authentic micro-distillery on the island of Maui.

A like-minded master distiller Mark Nigbur, uses unconventional distilling techniques to produce a high-quality Hali'imaile product. Today Mark works along side his eldest son Cory who currently manages the day to day Distilling operations.

The Hali'imaile Distilling Company lineup includes their award winning Pau Maui Vodka, Mahina Premium Rum, Paniolo Blended Whiskey and Fid Street Hawaiian Gin.
Book a Tour
As a Flaviar Member, you can visit this distillery and enjoy an exclusive distillery tour with peeks behind the scenes, special gifts, and members' exclusive perks.
When would you like to visit Hali'imaile Distilling Company distillery?
You just discovered a Members' only feature.
Join now
& get access to all members's exclusive benefits of Flaviar.
Distillery Details
Country

Established

Visitor Center

Status

Address

883 Hali'imaile Rd, Makawao, HI 96768

Phone

Website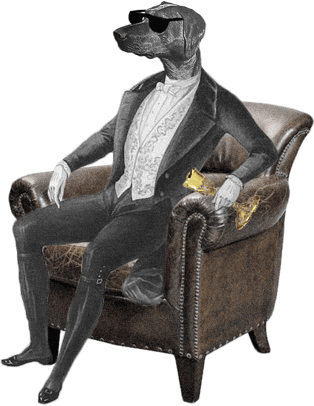 Dog Dogson's
Smartass
Corner
The Hawaiian word hali'i means 'a covering' or 'blanket'. Maile is a native twining shrub with fragrant, shiny leaves.
Video from Hali'imaile Distilling Company
Video transcription
Mark Nigbur, Master Distiller, and Hali'imaile Distilling Company on the beautiful island of Maui we distill PAU Maui Vodka, Paniolo Whiskey, Fid Street Gin and Sammy Hagar's Beach Bar Rum.

I created the stills, now hold four patents on them what also makes PAU and Fid Street Gin so unique is it's actually distilled from pineapple. It's the only Vodka, Gin in the world distilled from pineapple and it's Maui Gold.

So I also see that they're glass I've never seen that before. That's right, the most efficient stills that I've ever seen. We can get purity 98.5. So the flavor of pineapple really isn't there if its 98.5 percent pure? Not at all, yeah, not at all, no, it's very neutral. Well, it smells great. It smells great, yeah. That's the most important part.