GREAT NORTHERN
Distillery
Founded in 2015
The Great Northern Distillery inhabits the grounds of a site rich in Alcohol history. The ground where the distillery now sits was originally the home of Great Northern Brewery, Founded in 1846, on Carrick Road in Dundalk Ireland, the Diageo owned brewery was home to the famous Harp Lager.

Diageo sold the brewery to the dynastic Whiskey Teeling family (John Teeling's IWC), in 2015, to be redeveloped as one of Ireland's largest independent distilleries. They are now converting the historic site into two distilleries, including Great Northern.

This is also the first distillery to be opened in Dundalk in nearly a century. When the distillery was founded it had been 95 years since the last Whiskey dripped from the stills in the area, and 120 years since brewing started on what is now the Great Northern Distillery site.

The brand new Great Northern Distillery is a three copper pot still operation, striving to revive the traditional style of Irish Whiskey distillation.

Great Northern Distillery will operate 24 hours a day, five days a week, producing premium bulk Whiskey for the Irish and international markets. Having the capacity to produce 16 million liters of alcohol per annum, they will produce single malt, pots still and single grain Whiskeys.

This massive production output will be shared with a future sister distillery, which will have three large copper pots, that can distill 12 million bottles a year of single malt and pot still.
Distillery Details
Country

Established

Owner

Status

Address

Carrickmacross Rd, Demesne, Dundalk, Co. Louth, Ireland

Website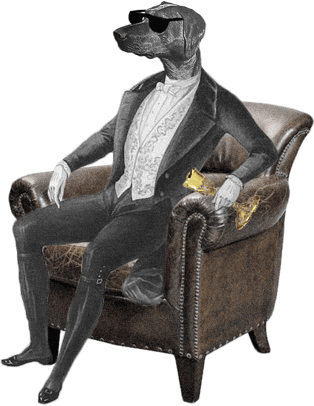 Dog Dogson's
Smartass
Corner
The former Great Northern Brewery in Dundalk, was the second largest brewery in Ireland after St James's Gate Brewery.
Video from Great Northern
Video transcription
Well, I was a young engineer and basically answered an advert in the local press, it turned out to be a position at a local distillery which was newly commissioned, and I suppose it just grabbed my attention. I worked really hard there, rising to distillery manager and the leading manager over a period of 20 years, and I found the whole process really, really interesting.

I suppose it's taking a natural product sourced in grains and barley and taking it through the entire process. It's not only that, it's the setting up a whole structure. And I've done that twice now at Loch Lomond, and now at the Great Northern Distillery. So effectively it's taking the whole process from start to finish and getting a good product in the end, that is really, really rewarding.

Probably Marilyn Monroe, well-heeled and full-bodied I think.

I probably like a Whiskey at the end of the night, maybe get out for a meal, a glass of Wine, a couple of Beers, and then you know, a lot of Whiskey and a bit more.

I don't do Facebook or Tweet. I do LinkedIn, so my next LinkedIn update will be Malt Whiskey coming from a travel destination, Port Stones [SP], and hopefully that will be next week. There'll also be updates on casking and induction and so watch that space.