GlenDronach Distillery
Distillery
Founded in 1826
This distillery is located near Forgue, by Huntley in the Highlands. Glendronach was founded in 1826, by James Allardice. Until 1920, the distillery had Whisky expert investors, like Walter Scott and Captain Charles Grant.

In 1960, GlenDronach was bought by William Teachers & Sons. In 1996 the distillery was mothballed, and reopened in 2001 with Allied Distillers Ltd. In 2006, Chivas Brothers took control, and lastly in 2008 BenRiach Distillery Co. became the last owner under Brown Forman.

The distillery has 4 stills -- 2 wash stills of 13,600 liter capacity, and 2 spirit stills half that capacity. Both stills possess reflux bowls, which increase the quality of raw alcohol. Floor malting was decommissioned in 1996.

Since the distillery both used coal and peat during the kilning process, the malt from GlenDronach is somewhat peatier than the other Speysiders.

Casks used by GlenDronach are generally high quality Sherry casks. They also started using ex-Bourbon casks after falling under the ownership of Pernod Ricard.
Flavor Spiral™
About The Flavor Spiral
What does GlenDronach taste like?

The Flavor Spiral™ shows the most common flavours that you'll taste in GlenDronach Scotch. It's based on all GlenDronach drinks in our large database and gives you a chance to taste GlenDronach before actually tasting it.

We invented Flavor Spiral™ here at Flaviar to get all your senses involved in tasting drinks and, frankly, because we think that classic tasting notes are boring.
Distillery Details
Country

Region

Established

Owner

Type

Number of stills

Visitor center

Status

Address

GlenDronach Distillery, Forgue, Forgue, Aberdeenshire AB54 6DB, Scotland United Kingdom

Phone

Website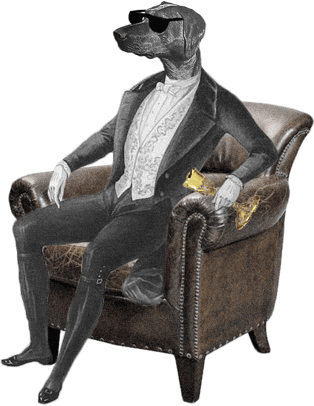 Dog Dogson's
Smartass
Corner
All of the workers at GlenDronach lived on site, including the distillery manager, staff, excise man, brewer and all of their families.

It was believed that the front room is haunted by a Spanish lady, who travelled over to Scotland in a Sherry cask.

In 2009, the new owners invested around 7 million GBP in the GlenDronach distillery.
About
Speyside
Glens a plenty, history in abundance - that's Speyside.
The most densely populated Whisky region in the world sits in a
fertile valley of rivers and glens
. Home to
over half
of Scotland's distilleries, malts from these fifty or so
Speyside distilleries
are hard to summarize, as there's a lot of
flavour variety
.
One thing we can say is that they're known for being frugal with peat and lavish with nutty fruit flavours. Apple, pear, honey, vanilla and spice all have a part to play in the
Speyside Whiskies
. Speyside Whisky also knows its way around a Sherry cask.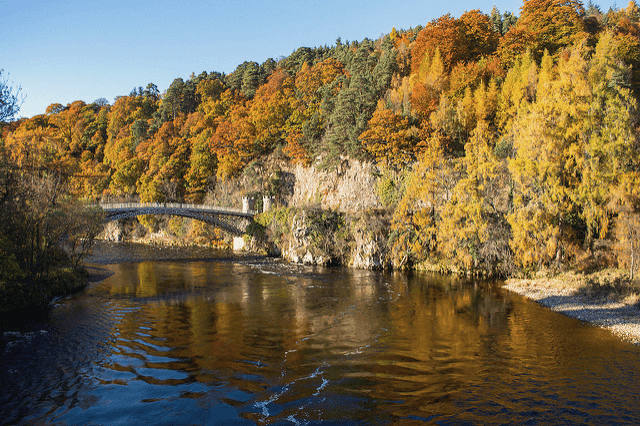 Video transcription
[music]

Welcome to the Glendronach Distillery, home to one of Scotland's finest sherried single malts. Set in the rolling hills to the east of Huntly in Aberdeenshire, the distillery is one of the oldest and most traditional in Scotland. Here, skills of the Whisky production have been continuously followed and perfected since the distillery's founder James Allardice was first granted a license in 1826.

The traditional crafts and techniques, which will be lost elsewhere to modern technology, are still used to produce the Glendronach's single malt Whisky. The Glendronach Distillery draws its name from the old Scots Gaelic meaning "valley of the brambles." Malt Whisky can be categorized into regions, Highland, Island, Islay, Lowland, Speyside, and Campbeltown. Most will generally bear a resemblance to others produced in the region.

Lowland Whiskeys tend to be lighter and softer than the more heavily peated expressions from the Islands. And Speyside Whiskies will often have a more fragrant finish. However, each malt Whisky retains its own unique personality. The range of the Glendronach Distillery includes the 12-year-old Original, the 15-year-old Revival, and the 18-year-old Allardice, named after the distillery's exuberant and extrovert founder.

Additionally, there are a variety of exclusive single cask bottlings, wood finish expressions, and rare releases such as a Glendronach Grandeur, which is aged and casked for over 31 long years. Glendronach is world-famous for producing the high-quality richly Sherried single malts, which are full of character, matured in the finest Oloroso and Pedro Ximenez Sherry Casks.

Each year, our master distiller, Billy Walker, specially selects a handful of individual casks from the warehouses at Glendronach Distillery to be bottled as the Glendronach Limited Release. With maturing Whiskies dating back as far as 1968, there is a vast selection of barrels, hogsheads, punchons, and butts to choose from.

Like all malt Whisky, Glendronach is made from an entirely natural process that converts the starch in the barley into fermentable sugars, which go on to form alcohol and are then purified and distilled. Unlike many distilleries, at Glendronach, we still make the spirit using techniques, which are unchanged since the early days in the 19th century, such as fermenting in Oregon and large washbacks rather than stainless steel.

Our copper stills are the same shape as they were originally. And our traditional earthen-floor dunnage warehouses maintain the perfect environment to house the casks of maturing Whisky. The art of Whisky production starts with a careful selection of locally sourced barley for malting. The process of malting barley basically allows the individual seeds to grow or germinate and prepares to starch within the malted barley for the conversion to sugar. The conversion from starch to fermentable sugars takes place during the mashing process.

To start the growth process, the barley is steeped in water and spread out on a floor called a piece. It is then turned regularly, traditionally by using wooden shovels and long-toothed rakes to keep the grains cool and separate and ensures an even rate of growth.

After about one week, what was barley has now become malt. This malt is then passed to a kiln for drying. The distinctive pagoda roof of the kiln helps draw heat upwards to the drying floor. This stops the process of growth, thereby ensuring the malt doesn't spoil. It is then ground in the malt mill to just the right size to allow the starch to convert to sugars and subsequently dissolve in water. The resulting ground malt, which is called grist, is then mixed with hot water, a process known as mashing to extract these sugars. This sugary liquid is called wort and is cooled and passed to the large Oregon and large vats or washbacks where yeasts are added and fermentation, the conversion of sugar into alcohol, takes place.

Within these vessels, which themselves act as a natural enhancement to the fermentation process, the warm liquid foams dramatically as the yeast does its work. After fermentation, all of the sugars will have been transformed into strong beer-like solution of about 8% alcohol by a volume called wash. Only now can the copper stills carry out their task of purifying and strengthening that alcohol to spirit.

At Glendronach, the copper stills are made to the same shape as they were in the 19th Century, cautiously protected from knocks and bumps, which could affect the quality of the distillation. The process of distillation is where the fermented liquid is heated until it turns to vapor and then cooled again so that it condenses back to liquid. This procedure is carried out twice. As alcohol has a lower boiling point than water, this allows the alcohol to be separated from the water.

The first strengthens and clarifies, removing solid matter that remains from the fermentation. The second again strengthens, but it also purifies, ensuring that only the finest, clearest spirit remains. Of the second distillation, however, only the middle cut is of a quality and purity to go on to become the Glendronach malt Whisky. It is still man's job to constantly check the quality of the spirit running through the spirit safe and to decide exactly the right moment at which to divert it so that it can be aged and matured.

At this point, the spirit is very high in alcohol, some 68% by volume, totally colorless and unrecognizable as the rich Whisky that bears the Glendronach name. To reach that peak of perfection, this young spirit must first age in wood, maturing while it takes on the color, taste, and aroma of seasoned oak Sherry casks stored in our traditional dunnage warehouses. But as it breathes in life and color, it will breathe out to the atmosphere. Around 1.5% of its volume will be lost to evaporation. This is known as the angels' share.

The solid stone walls and earth floor of our warehouses are perfectly matched to the Scottish climate, preserving an even temperature and humidity through the harshest winters and hottest summers. For a Whisky to qualify as Scotch Whisky, it must be made in Scotland. And it has to be aged in oak wood for minimum of three years. Although single malt Whiskies will generally be aged for much longer. Some of the casks which rest in our warehouses have been maturing Whisky since 1968.

Today, a great deal of emphasis is placed upon the sourcing and selection of the finest quality European Sherry oak casks. This quality is clearly reflected in the final product, a product which the distillery's founder James Allardice would be proud of.

We hope that you will enjoy your tour today around the Glendronach Distillery and that you'll take the opportunity to sign our visitor's book. We also hope that you'll take time to visit our distillery shop whereby you'll be given the opportunity to sample some of our superb single malts and see the inspiring range of products and giftware that the distillery has to offer.

On behalf of all of us at Glendronach, we hope this brief glimpse into the creation of our Whisky has been both pleasant and rewarding and that however long your journey home is, it's just the start of a long relationship with one of Scotland's much-loved distilleries from the valley of the brambles, Glendronach.