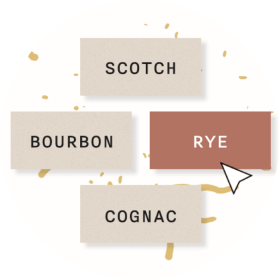 You tell us about your taste
Answer a couple questions, and our fancy robots will analyze the notes, tastes, and elements you prefer. You know your palate pretty well... or do you?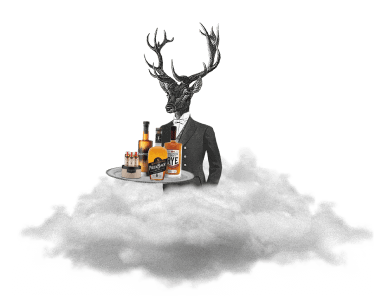 We show you new drinks
We'll make tailored recommendations to help you find your next favorite fine spirit. You're no newbie, and neither are we. Our goal is to help you grow your knowledge and spirit library.
Taste & discover
Choose and claim your Tasting Box (filled with spirits we're betting you'll love) and a full-size bottle of your choice.

Cheers. Also, you're welcome.