Edradour Distillery
Distillery
Founded in 1825
Edradour sits in the central Highlands, just southeast of the town of Pitlochry, and about a half mile from the Blair Athol Distillery, off of route A9 directly on the Edradour Burn.

In the valleys and glens around the Edradour site, there were illegal distillers still a plenty. But the "official" location was founded in 1825 by a collection of local farmers, who banded together to form Glenforres on the site. In 1834, they sought permission to build new structures to house their expanding operation.

Permission was granted, and James Scott and Duncan Stewart became the official "tenants" of the Distillery. The name Edradour becomes attached to the project. By 1839, production had grown to 90,000 imperial gallons per year.

The farmer-owners of the cooperative traded positions a few times, until James Reid -- another local farmer -- took over the entire operation and got to work. New partners and players entered the business, but it was never sold off to the corporate giants of the day -- remaining a small and independent operation.

In 1933, William Whitley -- who was a customer of the distillery to support his private label blend -- made an offer and purchased the distillery. Then, in 1982, they succumbed to the temptation and sold out to Campbell Distillers -- a subsidiary of giant Pernod Ricard.

But a few years later, Andrew Symington managed to convince Pernod Ricard to sell it to him, making it a small, privately held distillery once again.

For years, Edradour has called themselves "The Smallest Distillery in Scotland" and for years that was true. Now, the upstart Strathearn is a bit smaller, but the fact remains that this is a VERY low production facility. Only eighteen casks are produced each week.

This is where things really get crazy... they have thirty different varieties of Whisky for sale. There are different agings, wood finishes, cask strengths, and even a few heavily peated expressions, just to keep it interesting.

Also, everything is aged and bottled right there on sight. With such a wide variety of offerings and the incredibly low production, it can be very hard to find their products retail, but it can be done.
Flavor Spiral™
About The Flavor Spiral
What does Edradour taste like?

The Flavor Spiral™ shows the most common flavours that you'll taste in Edradour Scotch. It's based on all Edradour drinks in our large database and gives you a chance to taste Edradour before actually tasting it.

We invented Flavor Spiral™ here at Flaviar to get all your senses involved in tasting drinks and, frankly, because we think that classic tasting notes are boring.
Distillery Details
Country

Region

Established

Owner

Signatory Vintage Scotch Whisky Company

Type

Number of stills

Visitor Center

Status

Address

Edradour Distillery, Pitlochry, Perth and Kinross PH16 5JP, United Kingdom

Phone

Website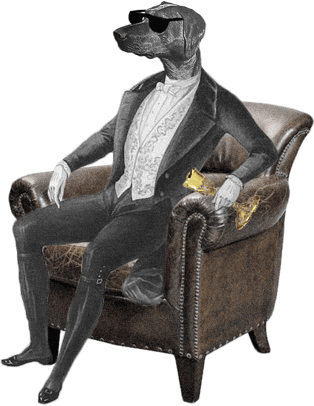 Dog Dogson's
Smartass
Corner
In 1945, their King's Ransom blend was served at the Potsdam Conference, at the conclusion of World War II, attended by Churchill, Stalin and Truman.

For a brief time in the 1930s, famous New York mobster Frank Costello -- leader of the Mofioso Luciano Crime Family -- managed to "convince" a few farmers to "sell" him their majority interest in the distillery.

During World War II, many distilleries shut down, so Whisky was treated like currency. In 1941, at the height of the war, the SS Politician ran aground on the island of Eriskay in the Scottish Hebrides Islands.

There were 20,000 cases of various Edradour Whisky on board, and the locals had picked the vessel dry before the salvage crews could arrive.
About
Highlands
There's a dram for everyone in the Highlands!
Highlands are
the largest
of the Scottish Whisky regions. Geographically the Highland Whisky region is defined as everything north of an imaginary line between Dundee and Greenock.
Single malt Whisky from the Highlands
offer a lot of
flavour diversity
. You'll find everything from smoky drams to light and elegant floral & fruity Whiskies coming from the
Highland distilleries
.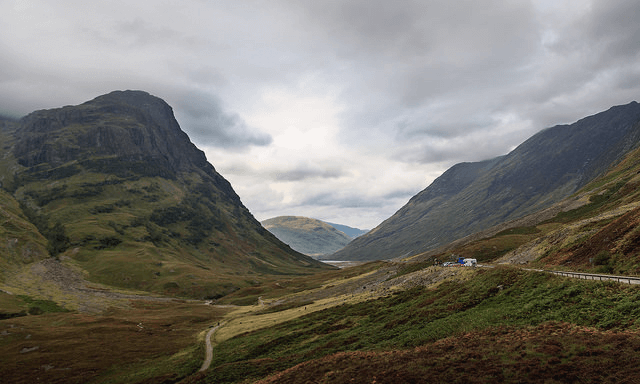 Video transcription
Interviewer: We are at Edradour Distillery, the smallest distillery in Scotland. And a perfect example of a farm distillery, as many distilleries would have been in days gone by. Edradour was established in 1825 I think, by a group of local farmers who were in Perthshire right in the middle of Scotland. And the farmers came together, built this group of buildings to distill their surplus barley.

It makes malt Whisky of a very high quality. It would be described in days gone by as "Perthshire Malt Whisky," "Highland Malt Whisky." And to show us around, one of the most experienced distillers in Scotland. Ian Henderson, who has been working in the Whisky industry for?

Ian Henderson: Thirty-eight years.

Interviewer: Thirty-eight years, and worked in how many distilleries?

Ian: This is number 14.

Interviewer: Number 14.

Ian: Yeah.

Interviewer: He has only been here...he's been dragged out of retirement to actually to work here. Because for many years this distillery was owned by Campbell Distillers. Which is a subsidiary of Pernod Ricard, a big French company. And then it was bought by a private individual, Andrew Symington. Who is an independent bottler of Whisky. He buys casks from all kinds of distilleries, and bottles them up himself. And he bought this distillery three years ago, and dragged Iain of out retirement to help him. Or to run the place for him, because he couldn't run it himself. That's more or less the thing, isn't it?

Ian: It is actually very right. Yeah, yeah, yeah. I came to work two days a week, and now I work six. Because distilleries are a wee bit infectious. Once you start working you find out there is more and more to do and really I am busier than I have ever been.

Interviewer: Yeah, right.

Ian: Mind you, at Laphroaig I used to work seven days. But that is another story.

Interviewer: How many folk have you got on site? How many people does it take to run a facility like this?

Ian: Well there's three of us who make Whisky. And we have over any one time in the summertime, we have about fourteen tour guides. Because we are probably the second of third most visited distillery...

Interviewer: Yes.

Ian: ...in Scotland.

Interviewer: Yeah, yeah.

Ian: Yeah.

Interviewer: Yeah.

Ian: People like to see things that are original and almost cliquey, and a link with the past. I know that's nostalgia of what... And that's what attracts people here. And of course we like to think we make a quality product.

Interviewer: Oh, you do undoubtedly.

Ian: Yeah.

Interviewer: But it's also very useful because everything is so close together, that you can see the whole process. A perfect place to learn how Whisky's made.

Ian: It's easy to understand. It is simplicity itself.

Interviewer: Yeah, yeah.