ECHLINVILLE
Distillery
Founded in 2013
The Echlinville Distillery was founded on the Ards Peninsula in Northern Ireland by Shane Braniff in 2012. The location is known for its temperate climate and saline air.

The distillery was founded in 2013, however the estate is around 280 years old. They use a floor malting technique and the distilling is done in both copper and column stills.
Distillery Details
Country

Established

Owner

Visitor Center

Status

Address

The Echlinville Distillery, Echlinville House, 62 Gransha Rd, Newtownards, BT22 1AJ, UK

Phone

Website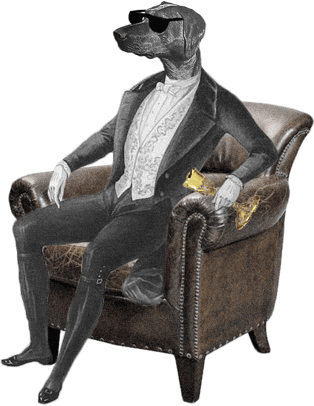 Dog Dogson's
Smartass
Corner
Echlinville Distillery offers 144 Patron's Promise Whiskey casks to consumers, with different cask sizes available, giving them to opportunity of owning a Spirit from the new distillery.

The stills are located in a glass superstructure, exquisitely showcasing the equipment.
Video transcription
Right here, we have Whiskey which is maturing in oak casks. The maturation of Whiskey is really important because around half of the flavor contribution is from the wood. The spirit spends a minimum of three years and a day in the cask in order for it legally to be called Whiskey, but it may stay in for much longer. This is clear spirit which has come straight from the still and this is what goes into a cask.

And if we compare that to what we have here, which is the spirit after a couple of years. It depends on the cask how much color we actually get from the wood. So a new cask, first fill, would give a deep color. But a once filled Bourbon, for example, which is the staple barrel that's used in the Whiskey industry, have a little bit less influence on the colors.

During the building of the casks, they're toasted on the inside so there's some caramelization of the sugars and the lignin in the wood, and that contributes to the flavor development. So the caramel, honey, butterscotch type flavor that you might get in some Whiskeys, that's coming mainly from the wood. Once they're sampled we'll decide whether a cask will be bottled now or held for longer in order to let the flavors develop further.