Authenticity Guaranteed
We guarantee every product we sell is authentic.
Free Shipping
Flaviar Members get free shipping on their orders.
Buyer Protection
Money-back guarantee if things go wrong.
The only Bourbon to ever win the double gold medal five times.

The Eagle Rare Bourbon was created by Seagram master distiller Charles L. Beam and introduced in 1975. It stands as one of the last new Bourbon brands introduced before the current era of small batch Bourbons. In the years since it was acquired by numerous companies, before it became a part of the Buffalo Trace distillery.

Eagle Rare 10 Year old Bourbon Single Barrel was aged for 10 years in new oak casks. It has claimed over 30 awards in the past decade, including 5 Double Gold medals at the SFWSC. In terms of price/quality ratio, you would be hard pressed to find a better value Bourbon as this one. Bourbon bang-for-the-buck of the year. And pretty quite damn spectacular as well.



*No returns or refunds available for personalized items.
Category

Style

Region

Country

Alcohol

Distillery

Age
Flavour Spiral™
About The Flavour Spiral
What does Eagle Rare 10 Year Old taste like?

The Flavour Spiral™ shows the most common flavours that you'll taste in Eagle Rare 10 Year Old and gives you a chance to have a taste of it before actually tasting it.

We invented Flavour Spiral™ here at Flaviar to get all your senses involved in tasting drinks and, frankly, because we think that classic tasting notes are boring.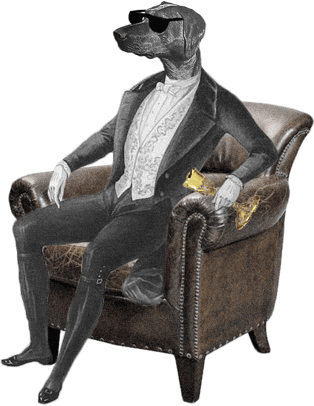 Dog Dogson's
Smartass
Corner
Whisky or Whiskey? The spelling differs geographically. In Scotland and some other parts of the world distilleries usually spell it Whisky; in Ireland and USA they spell it Whiskey.
Tasting Notes
Appearance / Color
Honey gold.

Smell / Nose / Aroma
Complex aromas of toffee with hints of orange peel, honey, leather and stewed fruits.

Flavor / Taste / Palate
Oily and bold with spicy vanilla, candied almonds, leather, sweet char.

Finish
Lingering and spicy.

Flavor Spiral
Caramel, sweet, spicy, leather, vanilla, orange peel, fruit, honey, rye.
More drinks we think you'll like
Ratings & Reviews
Love it
This is my go to home bar bourbon. Great neat, on the rocks, or in a cocktail. Great price for high drinkability and versatility along with quality.
This has become a staple in my home bar.
Good stuff
High Marks indeed. Not only has it won various awards, the price and availability compared to more allocated pours makes this a bottle everybody should have at home. The convenience of easy availability and low price make up for what is otherwise a standard bourbon, albeit with fantastic quality and drinkability. Not outstandingly different in taste, but delicious and consistent which are traits every whisky should strive for!
As everyone says great value. I like this bourbon with a full bodied cigar.
Not great at first give it a few weeks after opening it and it's way better
Awesome sipping whiskey. Savor it on your lips and the tip of your tongue.
It's all been said before - bang for the buck! Terrific bourbon.
Excellent bourbon.
I don't connect with this bourbon as deeply as some people do. I find it quite fine. It is a good solid value. It is worth having, but it is never what I reach for first.
One of my favorite bourbons and my pick for overall best value
A decent bourbon but I'd say overpriced for my taste. Just go with the regular old Buffalo Trace and save $10-20.
Smooth, sweet. I enjoyed it
Smooth and sweet. Easy to drink. Always a crowd favorite. If you have a friend who wants to drink whiskey, bourbon especially, this is a great starting point. Though not complex there is plenty for everyone to like.
I thought it was good but not great. Expected a 10 year to be a bit smoother. Decent price.
Love it
Very Good, enjoyable on the rocks or as a Godfather with the right amount of amoretto.
$12/shot here in the 216. Priceless in my heart. I adore Eagle Rare. Smooth, deep & complex flavor profile.
Nice aroma. Good taste with a little bite at the end.
Very nice. Smooth and just a little sweet. Wonderful on the rocks
A great bourbon. I really want to try the 17 year.
An excellent straightforward bourbon with a fruit sugar-first style. The age is less about the bitter oak notes than about mellowing out the heat and intensity of a younger Buffalo Trace.
Very smooth to drink, neat. Good everyday bourbon.
I'm still fairly new, but I've tried a decent amount of bourbons, and this is easily my favorite. Smooth and full of taste, and an excellent price as well. I think I'll be hard pressed to find a better value than this.
Great value for the money. Not quite as complex as some of the small batch bourbons, but still very good
This is my go to bourbon, 10 year aged and inexpensive. Easy to drink very smooth
Great value for money. I like the sweetness and vanilla.
Great value- sweet upfront than brings some heat. Hard to find a better value than this
I love it! One of the best deals out there for bourbon. Good luck finding another one with the complexity and age statement for around $30.
Excellent 10 Year bourbon. It is a little sweet on the palate, but makes it very sessionable in my opinion. Another great value bourbon that should be on anyone's shelf who appreciates whiskey.
Great Bourbon for the price. Smooth enough to pour over ice & sip. Subtle notes of caramel & spice. Nice finish.
Smooth, low cost every day drinker. Sweet nose of caramel, molasses and a hint of what I think is leather. Honey, brown sugar, standard bourbon vanilla and oak on the palate with spice and the faintest of rye in the finish. Not sure you can beat it for the price.
It's a great 10yr Bourbon that can be found widely for right at 30 bucks a bottle. With a low rye mash bill it is on the sweeter side and the only reason it's not marked as single barrel is because of a mechanical bottling system. This is my go to daily Bourbon.
It's a good drink put not as smooth as I would like
Another great standard!
I've tried Eagle Rare several times, including store pick private barrels. I didn't enjoy this bourbon, despite being an aged product with relatively high ratings. Bourbon is a based on personal likes and dislikes and at least I know which side of the fence this falls on for me. YMMV.
It's so good! Worth every penny!!!
One of my favorite whiskeys to sip on an I love the fruity aroma of this whiskey
Probably my favorite bourbon right now
An extreamly smooth bourbon whiskey I enjoy sipping on it and relaxing after a long days work. Highly recommended to those who enjoy jim beam as this is a higher rated and more flavorful experience.
Great bourbon and terrific price point!
My daily drinker! 10 year smooth and for the price hard to beat!
All around one of the best bourbons especially for the price. You'll have a tough time finding a 10 year bourbon that's a better value for the money.
One big thing the spiral omitted. OAK! If you like thick sweet oaky bourbons look no further than this one.
Go to for the price
Not my favorite, but not the bottle of the heap either
Very tasty and the smoothest bourbon I have ever had.
I enjoyed this extremely smooth bourbon. Definitely has become a go to bottle on my bar.
New favorite. Notes of oak, spice and everything nice!
Great balance of sweet and spice
Love it neat. Great price.
Great bourbon. I would buy a case just to have it around, if I had the space.
Very smooth Light finish
One of my favorites
I've had friends pick Eagle Rare over Blanton's in a blind taste test, it' strikingly similar to its older and pricier cousin, and half the price! I name this the second best bourbon on the planet, considering its 'nothin wrong with this' great flavor and very affordable price tag. Smooth, sweet, & plenty of bite, this is an excellent neat sipper and affordable enough to use as a mixer. Eagle Rare is special.
Definitely a solid value for the price point. At $32 at my local store, you can't beat it!
Smooth perfect pairing with a rough work week!
Caramel, rich, smooth
Very smooth, no expert, but to me, this is excellent bourbon. Loved it.
One of my favorites. Perfect Old Fashioned
Not bad but not a favorite for me
Excellent bourbon! Hints of black licorice with honey and fruit.
Love it. Great bottle thats cheap.
Spicy finish but not too harsh. Smells great.
This is the best everyday burbon out there at an average price of $30. If you have not tried this burbon it should be the next bottle you buy no matter what. Please enjoy it neat or with a iceball.
Good bourbon. Has a little hot finish, but at $30 very solid. Smooth like all Buffalo Trace Distillery products.
Love it
Ok, not great. Has a little bit of a grassy taste to it. It was worth trying for the price, but will not be my go to drink.
We drink this when we can't find Blanton's
Very nice flavor, easy to drink. Second only to Blanton. Enjoyed it very much.
Very strong flavor, has some bite to it.
Unnecessarily harsh with some diacetyl taste. Much better alternatives available at this price.
Very tasteful and smooth. No burn or bite. Not overpowering.
For the money you won't find a better tasting bourbon with smoothness and just the right bite!
Good mix of aroma, caramel and vanilla, with a very light hint of leather. Great finish lingering of honey and rye. This is one I will keep on hand .
Best value for the money for sure. Definitely pick up the honey and orange peel. Also picking up some maple notes.
The best bang for your buck. A sharp bourbon to start that finishes with great sweet flavors
The nose is sweet, fruity with some vanilla. Up front I get some hints of honey, pear and vanilla that give way to oak, and allspice. Nice long warming finish. For the price this is a fantastic bourbon. Will certainly be a staple in my cabinet now.
Loved it , really great bourbon. smooth taste, great finish. would recommend to my fellow connisuers
Really good, but seems to have a bit of a burn to it.
This is one of my go to bourbons
Love the 10 year especially in a store pick.
One of the best values still readily available (at least in St. Louis). Can Taste the age on this one. Oaky and a bit smoky with caramel and vanilla.
Loved it. Great finish and a super smooth taste.
One of the smoothest bourbons I've ever tasted. I highly recommend this bottle, won't be disappointed
Spicy finish
Found it harsh. Was expecting it to be smooth, since it is 10yr old.
Love this, my fav bourbon in a Old Fashioned! Try it with a splash of Grand Marnier.
Found a bottle recently and has an earthy taste
Bought a bottle of this bourbon a little while back and absolutely loved it! Very affordable an excellent "tipple!"
One of my favorites. Warm, sweet and a comfortable hint of spice. On top of that the price won't kill you.
tasted moldy
The best Bourbon on my bartop, hands down. Price is right, flavor is all there, highly recommended.
Smoooooooth. Maple aromas. Easy on the palate with just a tinge on the back end that surprises you. Not as flavorful as I would like, but the easy-approachability makes up for it.
Nice sipper, Carmel vanilla with a slight warmth
Sweet and smooth with a nice long, slightly spicey, finish. Great bourban for the price!
Vanilla and butterscotch palate and spicy finish. Great value for its price range.
Harsh bite.
Smooooooooooooth. But not cloying. GreT Spicy finish
Smooth with Spicy finish
Nice flavored bourbon
Not as good as Blanton's (both from Buffalo Trace) but good. A bit more bite but great flavor and finish. One of my go-too's!
The bottle no longer says 10 year old. Some questions if is still aged as described
Very good bourbon. Very good price.
Very nice!
Such a unique flavor profile makes ER stand out. No other bourbon is comparable. The 17-year is even better if you can ever get your hands on it.
Excellent mixing bourbon. Somewhat harsh as a sipper.
Great bourbon. Easy to find and drink.
One of the best bargains out there when you can find it. Great flavor profile
Juuuust fine. Especially at its price point.
Very happy with eagle rare, best I have tasted in my short foray into whiskies.
Great every day bourbon. Nose of citrus. Sweet up front. Finish of caramel, leather and rye. Smooth and easy to sip neat. Excellent for the price.
Not bad for the price but I wouldn't go looking for it!
Great after taste, stays with you and lingers and transforms
I agree with the flavor spiral but would add oak to it. It's got a very nice dry oak flavor to it without being very smoky. Very smooth and easy to drink. Great price point as well.
Great for an evening in with friends
Sweet Caramel w little smoke
Great
Love it
Mind-blowing.
Favourite Bourbon for easy drinking. Smooth, spicy and sweet
Good.
Smooth taste
This is my go-to bourbon. Initially sweet with a nice mild burn at the end. My absolute favorite.
Beautiful bourbon in an equally beautiful bottle! Equally great in a Manhattan or straight up.
An awesome bourbon. Smooth and spicy, witha slight sweetness. Caramel vanilla finish with just the slightest bourbon warmth that keeps you wanting more.
Great bourbon! Love the nose! Winner in many personal head to head tastings!
The best under $35
Like God made it himself.
Love the maple.
Love it.
Good value. I prefer Buffalo Trace or Four Roses Small Batch at this price point. The Eagle Rare 17 year I've never gotten my hands on...
Love it. Can't find it. Dang
Absolutely incredible! Best I have had.
A fantastic bourbon with a nice warmth
Fantastic bourbon! Sweet, smooth, and well balanced.
Smooth but yet enough bite to let you know yup that's some bourbon
One of my all time favorites! It's great served by itself or mixed in a drink.
Very nice finish!
A bit smoky
Load more reviews
Back
A Dram for Your Thoughts
Cancel