DISTILLERY RUTTE & ZN
Distillery
Founded in 1872
The Rutte Distillery has been passed down through
seven generations of the Rutte family.
All products – Gins and Genevers – are still hand-made, in the same room the first products were made in
1872.
With a big focus on craft distilling, the Rutte Distillery is the
smallest in Holland,
and that's the way they want to keep it.
Back in 1872, Simon Rutte turned his house and café out front into a iquorL store. With access to
exotic spices from the Dutch East Indies,
he began distilling and the family's never looked back. Today, their former living room plays host to the distillery's tasting room, welcoming guests to come and sample the Rutte wares.
In
2011, De Kuyper Royal Distilleries,
another family-run company, acquired the Rutte company in order to combine expertise in producing Liqueurs and Gins. Today, the company still uses
traditional methods
and makes traditional recipes, staying true to the Rutte family's roots.
Flavor Spiral™
About The Flavor Spiral
What does Distillery Rutte & ZN taste like?

The Flavor Spiral™ shows the most common flavours that you'll taste in Distillery Rutte & ZN Gin. It's based on all Distillery Rutte & ZN drinks in our large database and gives you a chance to taste Distillery Rutte & ZN before actually tasting it.

We invented Flavor Spiral™ here at Flaviar to get all your senses involved in tasting drinks and, frankly, because we think that classic tasting notes are boring.
Distillery Details
Country

Established

Owner

De Kuyper Royal Distilleries

Visitor Center

Status

Address

Distilleerderij Rutte & Zn., Vriesestraat 130, 3311 NS Dordrecht

Phone

Website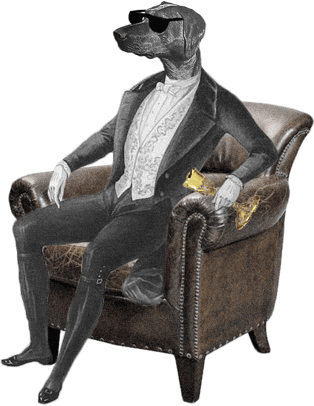 Dog Dogson's
Smartass
Corner
The Rutte family's former living room has been transformed into the distillery's tasting room.
Video from Distillery Rutte & ZN
Video transcription
Myriam: We are in the town of Dordrecht here. And Dordrecht is a small town, and it's close to Rotterdam. But in the old days, this town was a very important harbor and sailing boats used to come here with botanicals from all over the world. So in 1872, Simon Rutte actually bought this place. It had a cafe in the front. He started distilling in the back using the knowledge of the family already, but he added a lot of new knowledge using new recipes, new botanicals. Rutte wanted everything natural. His products became really well-known around and people from all over the place came to here to buy these different Liqueurs, Jenevers, and then of course later on Gins as well. Yeah, the family was so into their old-fashioned ways, their real craft, and that's the reason things haven't changed here because they didn't want to. The Rutte family is a botanical distilling family from the beginning already.

Sven: I think it's the coziest and smallest distillery I've ever saw in my life and it made me feel like a family home.

Myriam: They had a fantastic knowledge of nature and what they did is they used all this knowledge of nature together with a creative mind and they made new recipes.

Salvatore: And have a natural ingredient [SP] in the Spirits, that just proved how great that the Spirits could be, because I truly don't believe in artificial flavors. It reminds me, a normal Jenever Gin unspoiled, but with a little twist of the modern time.

Myriam: Look at these juniper berries, jeneverbess in Dutch, from Tuscany. The Italian sun gives them the perfect flavor, and we do this with everything. We get always the best botanical and the best ingredients we can find.

Jörg: And I promise you, 2016 will be the year of Jenever, because when you ever stand next to Myriam when they roasted the hazelnuts and their walnuts for this outstanding product, you can never go back.

Myriam: We use nuts and Jenever, we use fresh berries, we use spices that nobody uses, and it's very typical from this family.

Salvatore: What we really like, something real or something fake? I'd certainly go for something real.

Sven: More than 150 years, well 30 years they put in celery in their products. Now they do a Celery Gin, and when you taste it, you understand that you now maybe need one Gin more.

Myriam: Celery for the Celery Gin, of course. Such lovely stuff. I wish you could smell it. And we distill to get flavor, but we also extract flavors from a natural product. Jenever sometimes has only one botanical, we actually make three different distillates and two macerations. And those 5 things together contain 12 botanicals. And then we add extra mulled Wine, a little bit of sugar, and all that together is our all-time in Jenever.

Sven: This is a lot of experience they made...the family made in the last years. So they have a really old tradition to create Spirits, and define, and to make those recipes work.

Salvatore: Wow, what's so special about Rutte? Rutte is an incredible Gin, it's versatile. It's given me something that I haven't find it before, the aroma, integrity of the Gin, and especially in Jenever Gin that I really, really like.

Sven: You only get like freshness from kind of the celery and from...and you have a little bit of anise flavor at the end. And yeah, kind of a really balanced London dry Gin. And this is what makes it so interesting for me.

Jörg: For us, the greatest value in Rutte Gin is that they're not only telling that it's handcrafted, but actually they do it because you can visit them. It's small, it's handmade, and it's great people who knows their craft behind it, it's amazing.

Salvatore: The compass is the Spirits, and if I choose the right Spirits with my creation and my work of art, I've got the longevity. Jörg: And Rutte Celery Gin is the perfect upgrade because the celery hint in it gives a supercool second layer in the aftertaste which is, for us, a perfect way to start with a regular Basil Smash and tell you the story about Celery Gin and give you a perfect upgrade.

Myriam: Of course, you're gonna mix it, make great Cocktails out of them, but you can drink 'em straight and that is because we actually work on this to get a product that it's perfect on its own.

Salvatore: And when I need that twist on Gin Cocktail and call it Mr. Simon. And why not? Simon, Mr. Simon. In a boom [SP].

Sven: So please enjoy our Celery Martini made at the Seven Swans & The Tiny Cup in Frankfurt.

Jörg: Every month we sell more and more Gin Basil Smash. Currently it's up to 2,000 in a month. And every month, more and more customers ask us which Gin is inside. So we were curious to look for a brand which fits perfect, which is luxury, exclusive, handmade, very good product.

Salvatore: Now we can truly say we have a great Gin, good Celery Gin, and an incredible, and that is my favorite, I'm sorry, but everyone asks everyone's favorite, Jenever Gin.