 Dalmore
Distillery Cigar Malt Reserve
Tasting Notes
Appearance / Color
Dark Bronze
 
Nose / Aroma / Smell
Walker's shortbread biscuits dipped in dark chocolate and toffee    
 
Flavor / Taste / Palate
Toffee and caramel and sultanas and magic 
 
Finish 
Medium, fluid, with orange zest and clove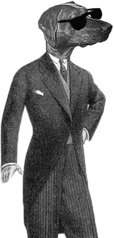 Out of stock
Good news: You've got impeccable taste in liquor. The not-as-good news? It means it's
currently out of stock
. Add this bad boy to
your wish list
and we'll let you know if it comes our way.
Get your share of this delicious, Sherry-infused wonder before Dalmore goes all "naughty" on us again!
Alexander Matheson, a trader who 
made his fortune in illegal opium imports
 from the Far East, founded the
Dalmore Distillery
in 1839. It is located on the northern shores of the Firth of Cromarty, deep in the Scottish
highlands
. The Dalmore changed owners many times throughout the years, with 
Clan Mackenzie 
being in control the longest. Clan Mackenzie is to thank for Dalmore's 
signature twelve-progned stag
 included on all Dalmore bottles. The story of the stag goes back to 1263, when the head of clan Mackenzie 
heroically saved Scottish King Alexander the Third
, with a single arrow to end the Stag's attempt. This distillery boasts with producing one of the most expensive Whiskies in the World, and for being the first to ever export
Malt Whisky
.
What makes Dalmore special?
 They are in the Northern Highlands, halfway between Inverness and Tain. Sure, there is the spring water and the single-malt. And all of Dalmore's Whiskeys start in 
ex-Bourbon barrels.
 Solid work so far, but this puts them in line with several other quality brands. What sets them apart is the finishing.  
Dalmore
knows when they made a mistake. You see,
Dalmore's "Cigar Malt"
was for years one of their
most popular special editions
. But somewhere along the way, a first-year marketing MBA got all "naughty" and decided that the term
"cigar malt"
was confusing, politically incorrect, or other such hogwash. So, this
delicious, Sherry-infused wonder
was discontinued in
2009.
As you might imagine, we—
along with the majority of the Whisky-drinking universe
—were not pleased.   
Dalmore Distillery Cigar Malt Reserve Single Malt Scotch Whisky
was promptly returned to production two years later.
That MBA?
We heard that
"Scrooge McMarketing"
is bussing tables at a road-house off Interstate 10.
That guy got off lucky.
No … "cigar malt" does
NOT
mean you
MUST
smoke a cigar. It means that it goes
REALLY
well with one.
And it really, really, really does.
For those of us who do not partake of that particular vice, all you need to know is that
70%
—
yes, seventy percent
—of the casks used to age this Whisky more than twelve years are
Matusalem Gonzalez Byass Sherry casks …
AND THEN
it's finished in
premier cru Cabernet Sauvignon
wine barriques.
BUY NOW
before someone at Dalmore goes all naughty on us again!  
Style

Region

Country

Alcohol

Distillery

Bottler
Dalmore
Distillery Cigar Malt Reserve
(0.75l, 44%)
Ratings & Reviews
Member Reviews and Ratings of Dalmore Distillery Cigar Malt Reserve
While expensive for a non age statement, it does what it's intended for; pair with a cigar and you've got a winning combination. Comparable to the Dalmore 15.
Perfect with pipe or cigar. My favorite by far.
What a shame, several years back before they stopped production of the really great Cogar malt I picked up several bottles while I was visiting Wyoming for $ 39. Still have one unopened bottle
I really like the flavors and mild complexity of this one
Back
A Dram for Your Thoughts
Cancel