DAILL
Distillery
Founded in 1814
The remaining buildings of Daill Distillery still sit about a mile inland, due east of the small town of Bridgend. This would put it just about mid-way between Bowmore and Bruichladdich as you rounded the shores of Loch Indaaal.

The area is sheltered from the Atlantic storms and nestled in a verdant valley. There are a few conflicting reports about the official founding -- either 1814 or 1815. But most sources say 1814, so we will stick with that date for now.

The distillery started as a local "farm distillery" that benefitted from the "Small Still Act." The first license was held by Neil McEachern. Malcolm McEachern had the license from 1825 - 1826, and then Donald McEachern carried it from 1826, until the distiller officially closed in 1834.

Undoubtedly they were in full production, and the first year's Whisky was only a few years on the market when they closed. There is speculation that trouble getting product to market, was the issue in the end.

We know from the tax roles of the period that they produced 6,043 imperial gallons of Whisky in 1827. This level implies 1 wash and 1 spirit still, but that is just a best guess. Little else is known about them.
Distillery Details
Country

Region

Established

Type

Visitor center

Status

Address

Daill, by Redhouse, near Bridgend, Isle of Islay, Argyll and Bute, United Kingdon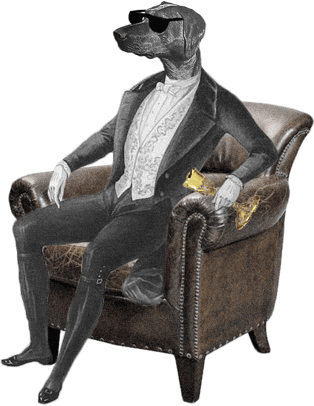 Dog Dogson's
Smartass
Corner
The name of the distillery comes from the small Daill River that runs right by the distillery site. It was the source of their water at the time.

The Daill Farm still exists, as well as the buildings on the farm land.
About
Islay
Islay - Home to the peated beasts.
The southernmost island of the Southern Hebrides is is the
fifth-largest Scottish island
. Whisky-wise,
Islay
is characterised by malts that are pungent with peat, smoke and salinity, revealing their complexity layer after layer. There are
eight working distilleries on Islay
.
Even the island's name is shrouded in complexity; the proper
pronunciation of Islay
is 'eye-la'.