CORGARFF CASTLE
Distillery
Founded in 1826
Corgarff Castle is strategically located in a valley, at the center of Aberdeenshire, along ancient roadways that transverse between two passes in the local hills. It is this strategic location that has been its undoing for centuries.

The castle has a long, battle-tested history, but it was only a distillery for a single year. It was built in the mid-1600s, as a fort to guard the passes by the Forbes Clan of Towie.

In 1571, their mortal enemies -- the Gordons of Auchindoun surrounded the castle, and burned it to the ground with all of the hands inside -- including women and children.

Needless to say, this did not improve relations between the two families. It was rebuilt on the same site as the barracks used to house government troops in the 1700s. It became an important way-stop on a military road on the way to Fort George.

The location was especially important during the Jacobite Uprisings. It served as an active military post until well into the 1800s. As you might sumise from the history of the area, this section of Scotland was the wild west of the country -- filled with outlaws, rebellions, and bitter rivalries.

If there is one thing that weary soldiers and wounded clansmen need, it's a wee dram to soothe their worries. All of that demand, in a lawless land, also made it a hot-spot for illegal distilling. But the Whisky tax reform of 1823, changed a lot of that.

So James McHardy took possession of the site in 1826, and launch his first legal distillery in the kitchen of the castle. But old habits die hard it seems, and on July 17 -- just a few months after he started -- the building was destroyed by an act of "willful fire" (we call that arson these days).

The building has since changed hands several times, being faithfully rebuilt, except for the stills. It is now an historic structure, popular with holiday goers.
Distillery Details
Country

Region

Established

Owner

Historic Scotland Society

Type

Visitor center

Status

Address

Castle Lodge, Corgarff, Strathdon AB36 8YP, United Kingdom

Phone

Website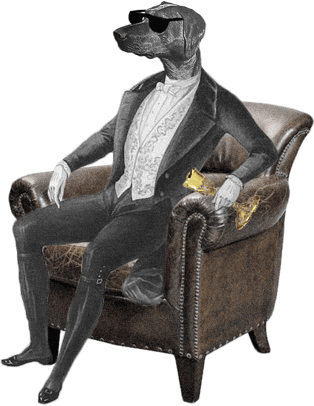 Dog Dogson's
Smartass
Corner
You can still see the remains of an illegal distillery down by the river that runs nearby.
About
Highlands
There's a dram for everyone in the Highlands!
Highlands are
the largest
of the Scottish Whisky regions. Geographically the Highland Whisky region is defined as everything north of an imaginary line between Dundee and Greenock.
Single malt Whisky from the Highlands
offer a lot of
flavour diversity
. You'll find everything from smoky drams to light and elegant floral & fruity Whiskies coming from the
Highland distilleries
.