COPPERSEA DISTILLERY
Distillery
Founded in 2007
Angus MacDonald, owner and master distiller at Coppersea
named
the distillery
after the sea of copper stills
that inhabited New York's Hudson Valley throughout the 19th century.
Prior to
Prohibition
, this specific region was well-known for its for
Whiskey
distilling. In honor of this golden era of distilling, Coppersea aims to create
spirits reminiscent of these 19th century
New York farmstead distilleries.
Coppersea Distillery utilizes a
"heritage distilling"
technique which includes a
green malting process
(a method scarcely used in the past 300 years). While most distilleries purchase their grain already malted and dried, Coppersea
floor malts its grain
— all of which is sourced locally — at the distillery and is one of only a handful of distilleries to still use this technique.
This special process allows the grain to
sprout
over the course of
five days
,
converting starch into
precious
sugars and enzymes
which are needed to feed the yeast that's added during fermentation. While risky — the grain can mold if left moist for too long — the payoff is big, producing a
uniquely aromatic spirit
full of fresh, hearty flavor.
Coppersea is one of the rare distilleries in the world that malts its grain in-house. Coppersea Whiskeys are
double distilled
using a
fire copper technique
, directly firing their still to create flavors that would otherwise be left out in a steam-jacketed distillation.
Flavour Spiral™
About The Flavour Spiral
What does Coppersea Distillery taste like?

The Flavour Spiral™ shows the most common flavours that you'll taste in Coppersea Distillery Spirit. It's based on all Coppersea Distillery drinks in our large database and gives you a chance to taste Coppersea Distillery before actually tasting it.

We invented Flavour Spiral™ here at Flaviar to get all your senses involved in tasting drinks and, frankly, because we think that classic tasting notes are boring.
Distillery Details
Country

Established

Address

239 Springtown Rd, New Paltz, NY 12561

Phone

Website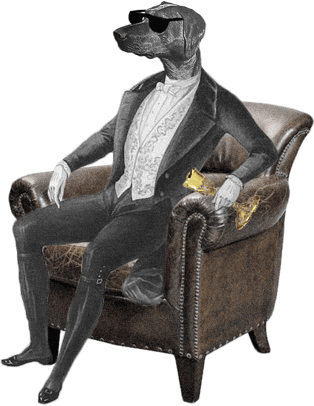 Dog Dogson's
Smartass
Corner
Coppersea planted the first dedicated European cider-pear orchard in the Hudson Valley. It will bear fruit in several years.

Coppersea raises Gloucestershire Old Spot pigs, an endangered and rare-breed variety. The pigs are kept in peacefully open-pastures and fed their spent mash.
Video from Coppersea Distillery
Video transcription
If I had to say that there were three guiding principles for what we're doing, and what they are, are that a traditional product, an authentic product can only be achieved using authentic methods, that if you want to make something that people will love, you have to love making it, and that if you want to make something that is truly excellent, you have to start with excellent ingredients.
I'm Angus McDonald, I'm the master distiller of Coppersea Distilling. We are a traditional methods distillery in upstate New York. We are hyper traditional, hyper handmade. In many cases, we're reviving processes that haven't been used commercially in a 150 years.
Traditional methods distilling is a term that we use to describe our philosophy at Coppersea. We like to say that if an 18th century or 19th century distiller walked into our distillery they would be right at home.
Our goal at Coppersea is to be one of America's premier craft distilleries. We were founded in 2007 with that goal, and since then we have released our first unaged Whiskey the Coppersea Raw Rye, and are soon-to-be releasing our Eau-de-Vie series, and an aged product in the very near future. So Coppersea Spirits you know we use what we call heritage methods distilling techniques.
Heritage methods means a number of things and it's a number of things in conjunction so to form a nexus of methods that to me in my mind are pure focused on.
Methods like floor malting our own grain, using direct fired copper pot stills, we use open wooden fermenters and encourage ambient yeast to add their own character and the character of the Hudson Valley to our spirits.
And we do our cuts by hand, and we do our cuts by taste, we sit with our stills as the distillate comes out and taste it, and smell it, and measure it in traditional hand ways every step of the way. We're not just relying on the proof, just relying on the temperature.
This is always going to keep our production volumes somewhat limited, even as we grow using those methods, but we think it's important to retain that distinction of character in the spirits themselves, and we don't think we can capture that using the same kinds of methods that other distillers are using, even craft distillers.
Coppersea is unlike any other Whiskey or Eau-de-Vie distillery in the world for a few major reasons. The fundamental one is that we are seeking to make spirits with terroir. We are an exclusively Hudson Valley operation. We use fruits for our Eau-de-Vie that we source from farmers in the Hudson Valley. We use grains that we exclusively source from the Hudson Valley, and hopefully, within the next couple of years, we'll be producing our own grain on our own farm, which we recently purchased.
So we have the ability to bring back in this lush, beautiful, fertile area these traditional ways of doing things, and we think that we have a unique opportunity to create a product that isn't just a novelty in our area. We're hoping that our way of doing things catches on with other distilleries and that people will come in and do the same thing as we're doing. We want to be a category.
I like to think about it in terms of, you know, there was a time, when you used to be able to go to another country, and find some little spot, some little corner of France or Italy for example, and you'd find that little farmstead cheese or Wine, that, when you tasted it was unlike anything you'd ever experienced before. And when you went home you told people about this little village that you went to and the rest of your life you're kind of seeking that flavor again, but you never quite get it. Until maybe years and years later you go back to that place, maybe you bring your wife or your kid and you say you've got to go try this cheese, or this Wine that I had at this little village farm one day, you know, that's what we want to do at Coppersea. We want to create a product, that only we can make, that you can only experience when you're having Coppersea Whiskeys.