Copper Fox Williamsburg Distillery
Distillery
Founded in 2016
Copper Fox
currently has two facilities. Their
original distillery -
Copper Fox Sperryville Distillery
- is located in Sperryville, VA, which has been up and running for 11 years with Master Distiller
Rick Wasmund
at the helm.
Wasmund was mentored by
Jim McEwan
during his internship at
Bowmore Distillery
in Scotland, returning shortly after to open the
Copper Fox Distillery
in the Spring of
2005
.
Prior to his stay in Scotland, Wasmund visited several American distilleries before traveling Islay in 2000 interning at one of the few distilleries in the world that still malts
their own barley
.
Copper Fox's
second distillery
in Williamsburg opened their doors in July of
2016
. Copper Fox utilizes a
progressive aging method
, where they introduce toasted apple and oak into the barrel to accelerate the maturation process, giving the
Whiskey
distinctive, new flavor dimensions.
Copper Fox Whiskeys are
double distilled
using a
fire copper technique
, directly firing their still to create flavors that would otherwise be left out in a steam-jacketed distillation.
Copper Fox was the
first distillery
in the US to
floor malt their own barley
, a traditional practice practiced by Scottish distilleries.
Copper Fox malts their barley, smokes their grain and the wood chips for the maturation process before distilling their American Single Malt featuring
100% barley
from the Northern Neck of Virginia.
COVID-19 UPDATE
Due to the current situation with COVID-19, all Distillery Tours are on-hold. We'll notify you the moment we're able to organize them safely again.
Distillery Details
Country

Established

Visitor Center

Status

Address

901 Capitol Landing Rd, Williamsburg, VA 23185, USA

Phone

Website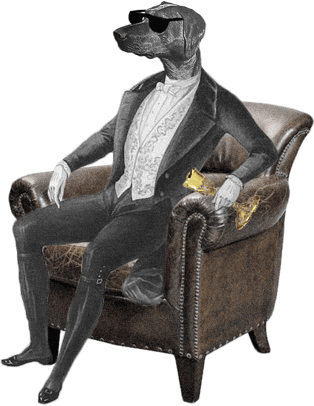 Dog Dogson's
Smartass
Corner
When Rick Wasmund was a young man he fell in love with Whisky at a tasting event with his father. He began to wonder how Whisky tasted if the barley was flavored with fruitwood smoke instead of peat. He unknowingly stumbled upon a flavor never seen before.
Video from Copper Fox Williamsburg Distillery
Video transcription
We have a passion for innovation, inspiring other people to try something a little bit different. Rick was always interested in anything and everything.

Growing up in western New York we had fires all the time in the winter. I always had this appreciation of the aromatic qualities of the wood. When I was 40 years old I was trying to figure out what to do with my life. I went to this Whiskey tasting and they were talking about the peat smoke flavoring the malt. The simple idea that came together was: wouldn't it be nice to try a Whisky, that would have fruit wood smoke instead of peat.

He didn't like that smokey peat taste. He wanted to make something more American. We were the first distillery in the world to use applewood and cherry wood smoke to flavor the malt. We're the first in North America in modern times to malt a hundred percent of our own barley. We have been committed from the beginning and all the way through we've used nothing but Virginia grain.

We're two miles from the Shenandoah National Park and the state is just beautiful. I love Virginia and Virginia is something that inspires me and hopefully inspires our Whiskey.