Catoctin Creek Distillery
Distillery
Founded in 2009
Becky and Scott Harris founded Catoctin Creek Distillery in 2009. It was the first legal distillery in Louden County, Virginia, since before Prohibition. They have a beautiful mid-volume copper still and mash-tun in house. In fact, nearly everything is done on site in their small home town of Purcellville.

They are also trying to be sustainable and green, using locally sourced ingredients whenever possible, and even adding solar power to the production shop. A few of their products have been certified as organic.

Their core product is a line of Roundstone Rye Whiskeys -- called "Virginia's Most Awarded Whiskey!" And that is true (at least three dozen and counting). They also have some Gins, Brandies, Fruit Liqueurs, and special releases.
Flavor Spiral™
About The Flavor Spiral
What does Catoctin Creek Distillery taste like?

The Flavor Spiral™ shows the most common flavours that you'll taste in Catoctin Creek Distillery American Whiskey. It's based on all Catoctin Creek Distillery drinks in our large database and gives you a chance to taste Catoctin Creek Distillery before actually tasting it.

We invented Flavor Spiral™ here at Flaviar to get all your senses involved in tasting drinks and, frankly, because we think that classic tasting notes are boring.
Distillery Details
Country

Established

Owner

Visitor center

Status

Address

120 W Main St, Purcellville, VA 20132

Phone

Website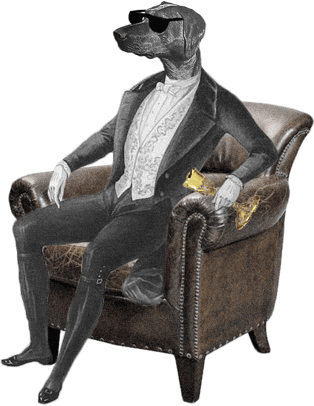 Dog Dogson's
Smartass
Corner
Roundstone Rye caught the attention of Jim Murray -- author of "The Whisky Bible" -- who called it "A huge Rye! Great fun!"
Video from Catoctin Creek Distillery
Video transcription
Voiceover: Welcome to the Catoctin Creek Distilling Company. We are Loudoun County's first distillery since Prohibition, making award-winning Whiskey, Gin, and Brandy. And we've been doing it one batch at a time since 2009.

Scott: The process starts in this tank right here. This is our mash tank. And the mash tank is like a big crock pot. It's essentially where we cook the grain down to break down the sugars that we're gonna need for fermentation.

Voiceover: Hundreds of pounds of rye are added to near-boiling water, cooked, cooled, and then yeast is added to turn sugar into alcohol.

Scott: Inside every one of these vats then is a few hundred gallons of our fermenting rye mash. The mash, again, looks like a cake batter. But then with the yeast in it, it's essentially turning into beer, but with all the grains still in it. It's a big difference from the type of beer that we make than the type you might drink.

Voiceover: It takes a week for a batch of mash to ferment. Catoctin Creek usually has a fresh batch underway daily.

Scott: After these are fully fermented, they will then move to the stills over here where we will then distill the alcohol out of the mash.

Voiceover: Catoctin Creek's stills were custom-made in Germany. They're hybrid pot-column stills, made of rolled, not hammered, copper.

Scott: So we'll put 300 gallons of mash into the still. And we begin to then boil it. And distillation works because the boiling point of ethanol, which is the kind of alcohol we can drink, is lower than the boiling point of water. So alcohol boils off at about 78 degrees Celsius, and water, of course, doesn't boil off until about 100.

So as we apply the heat, the alcohol will literally vaporize in the form of a steam that rises up through the column and passes through the line arm and down into the condenser behind me, where the cold water jacket will cool the steam that is alcohol back into liquid, and then it flows into small buckets that we capture it in.

Voiceover: After distillation, clear spirits, like Watershed Gin and Mosby's Spirit, are bottled, while brown spirits, our Roundstone Rye and Catoctin Creek Brandies, are aged in barrels for two to four years.

Scott: From the barrel, we're getting flavors of caramel and flan, vanilla, toasted nuts. Those are wonderful flavors that are actually flavors of wood. Most of our barrels then are kept in an outdoor environment, no climate control, where they're exposed to the hot summers and the cold winters, and all of that changing climate is causing the Whiskey to breathe in and out of the wood, picking up all those flavors.

Voiceover: Tours at the Catoctin Creek Distilling Company in Purcellville, Virginia, conclude in the tasting room.

Scott: We're going to start with the Mosby's Spirit. This is our version of legal Moonshine. And I'm gonna pour that right in there. That is essentially what our forefathers were drinking back at the time of the Colonies and all the way up until the Civil War.

It was a white Whiskey like this in the Mid-Atlantic area. It was most often made from rye, not corn, as people often think. It was made from rye. And it was clear, just like this. They would drink it just as soon as they made it. There was no silly aging or anything like that. They just drank it right off the stills.

So the Mosby's Spirit, a nice, clear white Whiskey, very nice replacement for Vodka in many recipes we make here at the distillery in our tasting room. Bloody Mosby, which is a Bloody Mary made with Moonshine, and we make Martinis and Mules and all kinds old classic cocktails for Vodka with this spirit right here.

Delicious. The next spirit is our Roundstone Rye. The Roundstone Rye is our most popular spirit. It is a classic American Rye Whiskey. It is a style that was similar to Rye Whiskeys that were being made in the early twentieth century, say, around 1908 or such, you know, time as that. It is basically 100% rye.

It is an organic Whiskey, in fact, one of the few in the nation that is. And it is very delicious as a sipping Whiskey but also as a cocktail Whiskey. Very nice component in classic cocktails like the Manhattan, the Old Fashioned, the Sazerac, and lots of these delicious cocktails. So a small sample here, cheers.

Now, we have a premium Roundstone Rye. This is our Roundstone Rye 92 Proof. And this is a little higher proof, a little bit older age on it. And this was put out because we had lots of requests from Whiskey connoisseurs who were wanting something a little stronger, a little bit higher proof.

And this is our premium offering of the Roundstone Rye. Very delicious. Still, a very good sipping Whiskey and very good in cocktails, if that's what you desire. Lovely. Now, one of the things that differentiates Rye Whiskey from Bourbon, for instance, or Scotch, we get this question quite often, is that Rye is made from the grain that we use to make rye bread.

So, think pumpernickel, think rye bread. All of that lovely stuff is in this Whiskey. Gives it a drier taste than you might get from Bourbon, which is of course made from corn. Corn, to me, the Bourbon Whiskey tastes very sweet, like candy, whereas, the Rye is a little drier and has this really crispy, white pepper finish, and that is characteristic of Rye.

Now, for something completely different, we brought out one of our Brandies. This is our Short Hill Mountain Peach Brandy, made from local peaches. And this is a Brandy that would be made in the style similar to what you might find in France or Germany over in Europe.

This is basically peaches that are mashed, just like our rye is mashed, fermented, and then distilled. So it's not a peach-flavored brandy, and it's not sweet and sugary, like many people would expect. That would be a liqueur. This is a true Brandy.

So this is the distillate of the peach mash, then aged in a barrel just like the Whiskey. And it's at 40% or 80 proof, just as strong as the Whiskey. It has a beautiful nose on it that smells of peach cobbler. It is really, really thick and wonderful with that fresh summer peach smell. And when you marry that with the vanilla that comes from the barrel, you get this wonderful glass of, essentially, peach cobbler. Delicious.

So that's my favorite part is the tasting. We also do some cocktails with these at the distillery. They change once about every month or so. We'll have new cocktail offerings. So if you come out and see us at the distillery, you'll be able to take a live tour. You'll be able to taste some of these spirits. And you can even take home a bottle.
Drinks from Catoctin Creek Distillery