BUNDABERG
Distillery
Founded in 1888
Bundaberg Rum
has got to be one of Australia's most famous exports. The distillery was built in
1888
, in
Queensland
, the beating heart of Australia's
sugar industry
and a location that has easy access to molasses.
Molasses, water, and yeast (in this case a standard brewer's yeast called Saccharomyces Cerevisiae) are all of the ingredients necessary for fermentation.
The resulting Wine is passed through a wash column to start the process of separating the Alcohol from the water and solid matter. The low ABV Spirit is then concentrated in the pot still to make the raw Rum.
Under Australian law,
Rum
can only be defined as such if it's been stored in oak for a
minimum of two years
, which in this case makes reference to the oak vats.
After this, the Rum is either bottled or transferred to small cask for specific aging programs.
With the exception of the more recent aging programs that Bundaberg have implemented, the company claims the production process hasn't changed since its conception in
1888
.
Flavor Spiral™
About The Flavor Spiral
What does Bundaberg taste like?

The Flavor Spiral™ shows the most common flavours that you'll taste in Bundaberg Rum. It's based on all Bundaberg drinks in our large database and gives you a chance to taste Bundaberg before actually tasting it.

We invented Flavor Spiral™ here at Flaviar to get all your senses involved in tasting drinks and, frankly, because we think that classic tasting notes are boring.
Distillery Details
Country

Established

Owner

Visitor Center

Address

Hills Street, Bundaberg QLD 4670, Australia

Phone

Website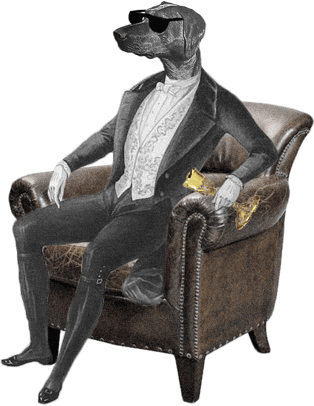 Dog Dogson's
Smartass
Corner
Over 1,400 Bundaberg Rum fans waited in line for 72 hours for the launch of the Master Distillers Collection - Double Barrel.
Video transcription
The Masters Distillers' Collective is a group of expert Bundaberg Rum blenders, bondsmen, and distillers who have been entrusted with the creation of the brands premium range of products. From original concepts, right through to bottling and distribution, they are the brand's trust of the Bundaberg Distilling company. For their latest release, Masters Distillers' Collection port barrel, collective members Damien O'Neall, Rick Prosser and Phillip Larsen set out to take Bundaberg Rum to new heights by utilizing an ingenious and complex distillation process.

Damien: Down in a little place, in a little fishing shack down off Kuna Beach.

Rick: And we're having some drinks one night and we thought how could we take Bundy to the next level?

Philip: So on that, instead of just making it a thought, well, let's go and do it.

Damien: We come up with a business proposal to the site manager, and he just said, "Yeah, do it. Yeah, let's do something with this."

Philip: We only wanted to do 10 or 20 barrels just to see if it could work. Well, we were blown away at the start, we even sold a gallon that day. They're really gonna give us this thing, really letting us do it. The three mates were given four control to craft one of the most ambitious and creative Rums ever produced by the Bundaberg Distilling company. First, they set out to find out the finest aged port barrels available anywhere in Australia.

Damien: Sourcing the barrels was...it was a massive effort. We tried everywhere, we went all around Australia to try and find barrels. And we end up coming across a winery in the Barossa. And they had some port barrels that were empty, probably been there for about 35 years. The distillers took small specially selected reserves of Rum and transferred them into their newly-acquired Barossa port barrels before blending them back into Premium Bundaberg Rum that had been aging for six years.

Damien: The port barrels we used are charred on the inside, so once we were able to put the Rum into it, of course, the Rum being of high strength, it was able to leach all of that port flavors out and all that nice stuff. So it just sort of changed the characteristics of the Rum tenfold.

Rick: The age of the timber, having poured in it for such a long time, we could tell that we're gonna have a quality product.

Damien: After six weeks it was just magnificent. And then we can just tell, "Get more. Get more." Masters Distillers' Collection port barrel is a remarkable Rum with hints of green banana, toffee, walnuts, cinnamon and cider on the nose. The liquid harnesses all the taste signatures the Rum is renowned for and fortifies them with a soft wood age character and delicious notes of treacle, violets and, of course, a hint of port. The distillers rate the new drop as one of their finest achievements yet. And the perfect follow-up to their first creation. Masters Distillers' Collection 10-year-old Rum, recently awarded a Silver Medal at the 2011 International Wine and Spirits competition.

Rick: Maintaining its unique Bundy character, but it's got a well-rounded port finish. It's a beautiful Rum.

Damien: The results we get, and the responses we were getting were, "Hey, yeah. You're onto something here, let's go with it."

Philip: You gonna be drinking it and you'll know its Bundaberg by that beautiful light taste. But then, as you've swallowed it, it's beautiful smooth swallow, and then the fruitiness of the port will come out in all these lovely flavors coming through later on as your mouth starts to salivate waiting for that next drink. So you're really gonna enjoy it. Bundaberg Rum Masters Distillers Collection port barrel will be available nationally from October 2011. And what's next for the Masters Distillers' Collective?

Damien: We've got a few blends on the go. I can't give too much away, but, yeah, we've got a few on the game. We've got some different ages just sort of down in just brewing away. We're just yet to see what they're gonna come out like. So stay tuned.