Price, Shipping & Taxes may vary by state and will be recalculated at checkout.
Authenticity Guaranteed
We guarantee every product we sell is authentic.
Free Shipping
Flaviar Members get free shipping on their orders.
Buyer Protection
Money-back guarantee if things go wrong.
This flagship Bourbon has history in every sip.

There has been Whiskey made on the site of the Buffalo Trace Distillery in Frankfort, Kentucky, for more than two hundred years. The first distillery operation that can be continuously traced to Buffalo Trace was started in 1812 by Harrison Blanton (yes, that Blanton). He sold the operation in 1870 and it was renamed the Old Fire Copper (O. F. C.) Distillery. It has been bought and sold many times over the intervening decades, but Sazerac has owned the property since 1992. They produce a wide range of Bourbons and spirits — including their signature Bourbon.

Not only is the Buffalo Trace signature Bourbon beloved by its fans, it's also really good and not overly-priced. In fact, it has become the flagship of the Sazerac Bourbon line-up. They keep the mash bill tight — Corn, Rye, and malted Barley with no Wheat filler. It is also aged at least 8 years and served up at 45% ABV. All that means rich, classic Bourbon flavor in every sip. For many Bourbon fans, Buffalo Trace is their "go-to" daily drinker and we think it would be hard to make a better choice.

Smartass Corner:
Buffalo Trace has a capacity of about 2.7 million gallons per year — enough to fill about 51,000 barrels. This is especially impressive since everything passes through a single, 60,000 gallon beer still (wash type).
Category

Style

Region

Country

Alcohol

Distillery

Age
Flavor Spiral™
About The Flavor Spiral
What does Buffalo Trace Bourbon taste like?

The Flavor Spiral™ shows the most common flavors that you'll taste in Buffalo Trace Bourbon and gives you a chance to have a taste of it before actually tasting it.

We invented Flavor Spiral™ here at Flaviar to get all your senses involved in tasting drinks and, frankly, because we think that classic tasting notes are boring.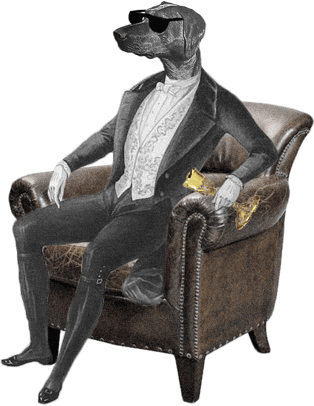 Dog Dogson's
Smartass
Corner
Whisky or Whiskey? The spelling differs geographically. In Scotland and some other parts of the world distilleries usually spell it Whisky; in Ireland and USA they spell it Whiskey.
Tasting Notes
Appearance / Color
Medium amber.

Nose / Aroma / Smell
Caramel, plenty of butter, warm mixed nuts, pumpkin spices.

Flavor / Taste / Palate
Butter toffee, mint, fruit cake.

Finish
Medium length with lingering sweet and spice.
More drinks we think you'll like
Ratings & Reviews
You can not beat this bourbon for the price. Such a smooth pour.
An old stand by as far as bourbons go. Buffalo trace distillery does a lot of things right and their namesake bourbon is a very smooth, modest yet flavorful bourbon.
This is a nice house bourbon...great for mixing, and nice on the rocks.
A bright, sweet, and approachable bourbon. A perfect everyday sipper and really tasty, especially for the price. Nose - fresh apple and caramel, vanilla, brown sugar, some oak spice and a faint herbal note. Taste - rich caramel and bold oak spice, some vanilla and fresh fruit as well. Finish - a lovely lingering spice and brown sugar, a medium amount of heat.
Great value for the price. Love the smooth taste.
classic bourbon
Absolute classic. Might be best value for taste and price
Sweet caramel with a little spice, but a bit flat in the middle. Still, excellent for the price.
Sweet tasting. Always a solid and safe option
My all time favorite drink hands down! I always keep this one stocked in my cabinet. It's the perfect balance of fruitier notes to smoky wood notes.
My favorite to date. Smooth finish with a great overall flavor
Above average mixing whiskey in my opinion
If someone were to ask me what bourbon tastes like I'd pour them a dram of Buffalo Trace to start them on their bourbon tasting journey.
Sure, it's not old enough to get all the flavors out of the oak. But the flagship brand is smooth and consistent from batch to batch, medium spice and.....for the price, how can you go wrong. This could be your standard, go-to bourbon. I'd never turn it down!
Very good for the price point.
great for the price, but just didn't satisfy my palette.
Good flavor, sweet and smooth. Slight bit at the end.
It's adequate when you can't get Blanton's.
Would rate 7.5 if I could, but I can't go to 8. It's a solid, but not spectacular daily that has garnered too much attention among the Kentucky bourbon hunters (myself included), to justify actually drinking it daily. My liter is almost gone, but enough left to sit on the shelf and display.
This is by far my favorite bottle of bourbon at the price. Super convenient to ship it in, as they are never seen here in Florida. Great smooth taste this won't disappoint
Great sweet flavor throughout, but still with a solid "kick" and a nice lingering burn. Been trying to track this one down in NC for a while, so I'm glad I can now get it on Flaviar!
Buffalo Trace is a very good daily sipper.
A little more sweet than I thought. Not a bid sipping bourbon.
A good, solid everyday drinker. The price is great for the quality you get. This is not my "favorite" bourbon overall by any means, but dependable as far as taste and availability. Always have 2 bottles on hand.
I've tasted a lot of bourbons over the past several years and this is my favorite. Smooth, yet potent, with hints of vanilla, cherries, and cinnamon. And it's not pricey. My only complaint? You can't find it in NC liquor stores. Ron Veenker
Great definitive bourbon :) Use this whiskey as the "bar" by which all others should be measured.
Price/quality ratio is very high!
Great bourbon for the price! Better than bourbon three times the cost
Smoothest bourbon out
Had it on a cruise a while back and now am enjoying it at home great tasting
It was ok not sweet enough for me
Top shelf especially for the price!!
Always on hand for a nice uncomplicated drink, mixes well too
A nice everyday bourbon. I wouldn't say there is anything spectacular about it but there are also no real negatives. This was a great price for a slightly above average whiskey.
Smooth very nice finish. Cost is not indicative of its quality, reminds me alot of Blantons.
Should be the cornerstone of every home bar. A great everyday bourbon and no guest will complain if this is what you're pouring.
solid low cost option
Great finish. On my top list
Like Eagle Rare, I don't think you can find a better bottle for cheaper. A good all-around bourbon for $25.
Good but nothing spectacular Would drink again
what is in the same price range that is better?
A favorite staple. Smooth, rich flavor and slightly sweet.
Definitely one of the best bourbons at this price point. I really enjoy the lingering finish.
Great every day whisky.
Smooth long finish. Lots of Carmel flavor.
Love it!
I have said many times.....when considering the price to drinkability ratio, BT is 10 star worthy!
I didn't think I liked bourbon very much after drinking Woodford and Makers and a few others. Then I tried Buffalo Trace and Eagle Rare and then Weller. Wow! I'm a huge fan of all Buffalo Trace products.
Solid everyday bourbon. Finish a bit long for me but still great flavor and smoothness.
Oaky
Nose: vanilla and light wood Taste: light vanilla and heavy brown sugar Finish: light tannins
Best bourbon under $25. Hands down
best bourbon under $40, can't beat the smooth taste.
Pleasantly surprised! Got more of it than expected!
very drinkable bourbon. great as a evening go to or something to finish off the evening after you have had one of your high ends
Detected floral hints...very good bourbon
This is a very good introduction to Kentucky Bourbon. Much smoother than expected for Buffalo Trace's entry level bourbon. Visit their website for food pairings (I am sipping after Parmesan cheese) and it changes the flavor considerably. While it is a smooth bourbon to start, it becomes even smoother after the cheese. Excellent daily bourbon!
Great bourbon for the beginner , good flavor and smooth enough to not intimidated someone new to bourbon , then you can work your way to say a Stag Jr..
Very good for the price. Similar to Woodford Reserve, but not as good. Also not as expensive. Not as smooth as I had hoped it would be but good mouth feel and finish.
Such an easy sipper. I've had bourbons twice as expensive that weren't half as good.
Just to note that the local BevMo is selling Buffalo Trace .75l for 19.99, a bit better of a price than your special.
Great value when you can find it.
Not bad
This has become my standard go to. Great taste. I can sip on this all day.
Very nice sipper with fantastic flavor and very smooth.
Very nice across the board...one of my favorites, hands down.
One of the best flagship bourbons out there at a great price point.
Nose: sweet with honey and pear.. allspice Taste: honey, pear, vanilla and spice.. no burn Finish: short spicy fruit Overall excellent everyday drinker and affordable
Good solid every day bourbon!
A nice smooth daily drinker.
Love the taste, a little smoother than makers, but great nonetheless.
For the price, I do not think this can be beat
Good smooth drink. Very enjoyable.
The best bang for your buck in bourbon. Very smooth and flavorful. Adding a couple ice cubes real opens the flavor.
So smooth!
This is one of my favorites to drink neat or on the rocks. It's super smooth with just a little bite that diminishes after the first few sips. With each sip the flavor develops more. Carmel is at the forefront with a lingering sweetness as the finish.
Lovely Oak and caramel with a smooth finish. Not too much alcohol on the palate.
Smooth and affordable from a high quality producer. Daily drinker for sure
Great all around bourbon.
Great regular drinking bourbon
Smooth and sweet with a nice mouth feel and a short and mild finish. Very good juice for the price, an almost perfect daily drinker.
Smooth
Best value in the business.
My go to bottle. Easy to drink, I like the flavor
Nice sweet bourbon
Punches way above its weight. Quality bourbon for a value price.
My go to typically. Great flavors. Sweet. Smooth.
My go to
My new favorite. The caramel notes are spectacular. If there is any bourbon better than this I haven't tried it yet.
Dollar for dollar this is the best bourbon. Caramel and spice with a little oak. Only negative is a little ethanol on the nose and the finish is a bit flat. Still this crushes many bottles twice the price.
Very good bourbon for the price. Smooth flavor
Great everyday bourbon. One of my favorites.
Easily one of my favorites. Very smooth sipper. Prefer it with a cube or two.
One of my favorites as the best bang for your buck when I can't find Blanton's or Elmer T. As my collection grows, I find myself drawn to the BT flavor profile the most!
Smooth and flavorful. Easy sipping and #2 on my go to list.
This inexpensive bourbon is the bottle I always have on hand if someone wants to "try" a little bourbon. Cheap enough if someone wants to mix it with Ginger Ale or Coke, yet stands up well on its on with a little ice
Good, but not great. Prefer it on the rocks.
One of the best bourbons for the price. Very soft bourbon.
Somewhat one note. Pretty sweet with a quick finish. Smooth.
Great, easy drinking bourbon. Can't beat it for the price.
Pretty good for 90 proof.
Notes of brown sugar and cinnamon. very pleasing to the palate.
Good flavor, slightly rough finish that hits quick and lasts a little longer then I prefer.
Great drink for price
Love this brown drink on the rocks. Taste is nice and smooth. One of my favorites.
This, like many others have commented, is my go to bourbon. For the price it is unmatched. There are many bourbons that I may find more complex or intriguing in some way, but this one satisfies no matter what and doesn't cost much to do so. I always have a bottle on my shelf of Buffalo Trace!
My go to bourbon, very good for the price !
It's my go to at any bar. Fair price, good taste
One of my favorite go to. It is flavorful but not overwhelming. It is nice and smooth. Can't go wrong no matter how you drink your bourbon. Good value for what you get.
A little sharper than I prefer. But very tasty.
Syrupy sweet with a nice spice flavor, love it!
My favorite tipple from anywhere, except maybe Weller Reserve. Buffalo Trace is the finest bourbon in the land.
Not a big Bourbon fan but this one is exceptional! Wonderful aroma and flavor as well as after tastes. I will definite purchase it again.
Decent. We're more of a Speyside Single Malt family and this is pretty smooth but basically this gets used for making Sazauracs and other bourbon cocktails.
Really solid bourbon...Not very complex and its finish is a bit quick, but it's smooth and sweet just as a bourbon should be!
My go-to, everyday bourbon
Sweet, vanilla, spice
Solid choice. Doesn't particularly stand out for any one thing but never disappoints
Enjoyed it. The front end bite gives way to a smoother finish.
My go to bourbon! Well-balanced, smooth with a small spice. Great value. I recommend highly.
I had to spend some time with this bourbon to really appreciate it. The oak tannins play a large part in this. It has a sweet element that sometimes comes out and it has an initial burn that mellowed the more I drink. The availability and price point are right on the edge for me driving the rating down, I might buy another bottle if it goes on sale for $5 less to bring it inline with other bourbon I enjoy.
Pleasant nose of vanilla, caramel, mint, and oak. The palate is sweet of front with a bit of spice in the back. A smooth, velvety mouth feel with a moderate finish. Good introductory, all-around bourbon for those just starting with bourbon.
Very smooth. Excellent finish. Great bourbon for the price
An exceptional bourbon for the price! Full bodied with just the right balance of sugar and spice. Very nice. Highly recommended!
Excellent for the price. Smooth. Easy to drink. I'll be purchasing again.
It is nice when bourbon lives up and surpasses the hype. It has moved into my ' go to' list
Currently one of my favorites. I love the Carmel notes in this bourbon.
This is a Go To for me. Great taste , easy drinking, LOVE IT
Great bourbon. Factor in its affordability, fantastic!
Great hint of spice with the right amount of drinkability, regardless the time of year. It's just a great bourbon.
This is just solid as they come. Budget friendly and just outstanding. Caramel and cinnamon.
Like it for old fashions, stands up well even with bar Smith my favorite pre mix. A more affordable sipper from the Blantons house...
In all honesty, I first bought this because of the buffalo on the bottle. Turns out it is a great bourbon - neat, on the rocks or in a cocktail. It may be just me but I get a hint of coconut when drinking it neat. Wish availability wasn't so spotty.
Buffalo Trace is the cheapest best bourbon I have ever tasted. Smooth. Besides Blanton's it is my favorite.
It was a little bit sweeter than I care for but it was tasty
Beat budget bourbon I have ever tried. Great taste profile. Super smooth
This is definitely an easy, inexpensive bourbon to sip on or use in an Old Fashion. Buttery, caramel are abundant on the nose while hints of cinnamon and spice linger on the palette to finish with a sweet cherry/fruit is nothing to complain about. I would consider this a "mainstream" bourbon but truth be told, it exceeded my expectations and was pleasantly surprised. Hands down, I would choose a dram of this over the other mainstream selections near the price point.
Very good might be my favorite
Good Go To and not that expensive
This bourbon is at the core of my flavor profile! I love the caramel and butter/toffee front, and also the sweetness that is notable from nose to finish.
Love this bourbon. Warm and smooth, great bourbon for a great price.
Always my go to
I'm just starting to dabble in the whiskey world, with this being one of the early ones I've tasted. It is nice and creamy tasting, whether alone or with mixers. It is balanced, without hitting you in the face. Overall, a good choice for the price.
An absolute must for anyone starting a Bourbon collection. This drinks so well neat or with a little ice. So few BT items left available for the common folk to get their hands on and this could go the same route one day but for now drink up. It's worth every penny and then a few more.
Love it
Really good, particularly for the price. Flavor improves with an ice cube or a few drops of cold water.
I am not a Bourbon guy, but this drink really appealing to me. Sweet, very drinkable, not so harsh as JD Single barrel. The color, the nose, and the taste is also very good.
For the price, this is my favorite Bourbon. It has a great mellow taste.
Nice drinking whiskey at a reasonable price.
Best Bourbon in this price range!
Delicious!
Not being a neat or on ice drinker, I often go the heretical route, and drink Bourbon with some Coke and Ice. Like most, finding the right mixture makes all the difference. Might not have the nose of ones that cost twice as much, but had decent flavor at a 50/50 mix.
Just an all-around great spirit, especially at the price.
Exceptional at this price point.
It's my go to. Best all around. Neat, Rocks, Mixed drinks...doesn't matter it's still good
Has a sweet finish. One of my favorite mixed drinks is a Manhatten. This bourbon has that same taste I look for when I make one. The obvious difference is this is straight on the rocks In stock at my local shop far more often than available here.
Smooth with great character
For the money, it's one of the best things going. Smooth, just the right amount of sweet on the end, and good flavor.
Tried it yesterday. Extremely smooth. Really satisfying.
I love the flavor. I wish we could but it around us. It is available but in limited quantities
it has been my go to Bourbon for years. Hard to get however sometimes.
Great flavor. Smooth finish. Take it neat as an end of the day mellow and you can't go wrong.
Excellent
Great neat or mixed. Try hancocks réserve if you like this one.
Average, nothing special
Awesome! My favorite mass market bourbon.😍
Great tasting
Based on a price to quality ratio is why I give BT Bourbon 10/10. I have tasted Pappy Van Winkle 15 and 23 year! $3000 vs. $30 makes up for whole lot of taste in a very excellent Bourbon from Sazerac!
Smooth but good. Very subtle bite and hint of sweetness.
Great all around bourbon. Great as a mixer or on the rocks.
Definite smooth bourbon. The palette will get some vanilla and spice as the Buffalo Trace flows over. Everyday for Buffalo Trace - it replaced the Woodford Reserve that was the standard.
Buffalo Trace is solid. My go to bourbon. Smooth and mellow.
It warms my Buffalo...heart, tongue & tummy. A bit more complex than we are used to but the results are very smooth. Bob Buffalo NY
My go to, everyday bourbon. Smooth, with a nice finish. Not expensive, so I don't feel guilty having it often.
Solid and cheap
I really do love this bourbon but annoyed that Flaviar has been "out of stock" for now 2+ months. Just bought a batch online at a retailer so my home bar supply doesn't run out, but c'mon Flaviar.
Great for price. Has a flavor I can't quite put my finger on. Dessert sweetness that ends with a peppery note.
I love the taste and how smooth it goes down.
excellent sipper, love this stuff
Everyday sipper. Super approachable
Good to keep on hand to share with friends that may be less discerning. Certainly great for the price, just not one that I sip on my own.
the best bourbon you can get under $30 . i always have a bottle on hand
Very smooth, easy to drink neat and will be my choice bourbon from now on
I HAVE TWO STORE PICK SINGLE BARRELS THAT I HELPED PICK, AMAZING STUFF FOR THE PRICE.
Think this shall be my "go to" bourbon.
Smooth
Excellent bourbon and a good reasonably priced entry into the world of bourbon.
This is bourbon. Just straight up, old fashioned Kentucky oak aged whiskey as straightforward as it gets. If you like this, you should definitely explore the other bourbons out there.
I guess I am dropping my review a bit because I LOVE this bourbon but suddenly Flaviar doesn't have it - keeps getting Wishlisted! Very disappointed!
Smooth, great to sip on!
Love it and it's perfect bourbon
Go to favorite
A touch sweet but very enjoyable bourbon
Enjoyable smooth flavor.
A bit boring to drink neat, perfect for Old Fashioneds
The Gold Standard of Bourbon
My go to daily bourbon. Drinks well neat or in a cocktail.
All around good bourbon with a smooth finish
Always a good go to bourbon. Some think it's too sweet, but for me, it's almost perfect.
Great bourbon and easy to enjoy. Highly recommend this for any one!
I keep this on hand for old fashions. Great paired with oranges.
Always a smart choice.
Smooth and goes down easy.
Good for making whiskey sours
I think for the price this bourbon is the best bang for the buck. Normally you have to pay at least double the price to get a drink this smooth.
Oh yeah! Love it. Neat.
Great "safe" bourbon for bars or restaurants. Very affordable. Smooth and nice to sip. Neat, of course. :)
Wonderful smooth, nice bite
For the price, it's hard to beat!
I dare not rate it 10 stars as I'm fairly new to whiskey, I have had a few different bourbons and this one is by far the best one I've had yet. Sweet creamy notes on the nose, and smooth Carmel on the tongue with a bit of rye and oak on the back side. Wonderfully smooth and calm And the price is outstanding.
Good mid price range bourbon. I prefer the slightly sweeter finishing bourbons so this one is a good go to in most bars and restaurants
This is very smooth and delicious bourbon. I rate it as one of the better bourbons I've tasted!
Enjoyed the finish and holds its flavor on the rocks as well as neat. Nice mix of Carmel, oak and spice.
For the price it's one of the best bourbons on the market
Agree. If you like this, give Eagle Rare a try, smoother yet for only a couple dollars more per bottle.
Jim Beam is often touted as being the base-line for the quality of bourbon. Yes, Jim is fine, but something about it just feels off. The best way i can describe my feelings is by comparing Jim and Trace to Coca-cola Classic and its cane sugar "Mexi-Cola" counterpart. Trace (like Coke's cane sugar product) feels fuller, richer, more complex in its taste. Compared to Jim, back to back against Trace, it feels lacking, hollow; like something is missing. A lot of people share my sentiment; Trace feels more like the gold standard for quality. Each bottle has consistent taste between one another.
This is our Go To Bourbon! It has the Carmel and Vanilla undertones, a slight smoke, perfect for the nightcap, neat or a single cube. Affectionately named "Tatonka" in our house we have shared our love of this Bourbon with dozens of friends and strangers as it was shared with us by a couple we met one evening and started a chat about their favorite Bourbon....pay it forward, grab a bottle you will not be disappointed!
Decent, Affordable Daily Drinker
Very smooth, liked it very much.
If you like a glass of bourbon as "dessert", this will work just fine! For the price, it's an excellent end to an evening meal. 2nd only to Willetts Pot Still Reserve for a sweet night cap.
Smooth and sweet, which I generally like in a bourbon, but somewhat one dimensional. Good value for the price though!
Good price point, smooth, and easy to drink.
Good bourbon well suited for an old fashioned
This is great on the rocks. One of my favorite bourbons
This is my go to Bourbon for a casual everyday tipple. Just an excellent drink, at a very reasonable price. However it's hard to find.
Not the greatest to drink neat. Fine when mixed though.
Has some oak taste in it, two cubes of ice and that's it.
The Buffalo is the best daily drinker I have in my stable. Smooth and a very nice finish.
Good solid bourbon we use for amazing old fashioneds
Love it
Great value.
Great
Smooth and sweet; very good value.
Decent tastes for cheap whiskey
This has been my go to bourbon for parties and even just to have constantly stocked for guests.
Liquid caramel
Consistently one of the very best bottles you can get in its price range. If your grocery store has a few other options and this, go with this!
A good, easy to drink bourbon that is an affordable introduction to whiskey and a constant in my bar.
Fuller whiskey
Very smooth great bourbon for the price.
My current whiskey of choice due to the flavor as I like my whiskey on the rocks. I would never mix this with anything other than coffee on those rough mornings.
My go to!!
This is the distillery where Blanton's comes from. It should be no surprise that Buffalo Trace is similar. The vanilla tones, the smooth roll over the palette. There is just enough hint of caramel in the after taste to make this a pleasure to drink neat. Very good bourbon
Very good bourbon
Smooth Carmel yummy goodness my favorite for the cost
Love it!
Anybody rating "Old Reliable" anything less than 8 stars have dumb taste buds. Buffalo Trace replace Maker's Mark as the constant bourbon in my liquor cabinet about 10 years ago. Best bang for your buck bourbon out there.
Sweetest Bourbon Ive ever tasted. I dont hate it, but its a one and done cause of that. Rich, dark, smokey, sweet. Little bit harsh, but not bad.
Easily one of the best everyday bourbons. Easy drinking and smooth at 80 proof.
By far my favorite whisky right now.
We have been drinking this for about 3 years. It is fantastic neat or mixed with ginger beer. Perfect summer lake drink. It is hard to find.
This is my go to affordable bourbon. It undercuts so many, yet punches well above its weight in flavor and quality. It's quite smooth for a bourbon which many love, but I prefer more spice and kick like its older brother, Eagle Rare bourbon.
Tastes like seeing an old friend that you haven't seen in years.
Excellent. Eagle Rare is a nice substitute.
Very good bourbon for the price! Was very impressed by how smooth and drinkable this is
Nice basic bourbon. Good bang for your buck.
Smooth and delicious. Not a sweet profile, not for the novice.
Nice and balanced, easy to drink.
High dollar whiskey at an Evan Williams price. Paid 31 dollars for my bottle so it's perfect to either enjoy every now and then or to pass around the fire at a hunting camp. Recommend either straight on the rocks or mixed with coke.
Good standard bourbon from my favorite Bourbon distillery.
one of the smoothest bourbons one can sip. carmel, brown sugar notes . well balanced flavor and hotness.
Decent but not my favorite.
Great everyday pour. Goes down easy with sweet and cinnamon flavors.
It's ok
Best bang for your buck
A great drinking Bourbon, especially for the price. This is my "go-to" for a normal drink or when I have friends over.
Solid every day drinker
My go-to until I experiment more. Pleasantly sweet without being over the top. Works well with soda, ginger, and cola based on mood
Classic bourbon flavor. Charred American oak is present. This is what bourbon should be. Well rounded. Long caramel finish. Yum.
Great whiskey, but too overpriced here, 21-25 dollars max for a .75 L bottle
Outside of Blanton's, this is my favorite KSB! Interesting they come from the same Distillery
Love this bourbon. My go to drink. Smooth, deep, rich Flavour. I prefer neat. Accentuates the depth and fruit.
Just tried this one for the first time on 6/17/18... love it neat... very smoothe... lower abv, and enjoyed it.
This is my go-to bourbon. Love it on the rocks and in mixed drinks.
Hands down the best go-to bourbon and at $30 a bottle it's absolutely a steal.
YOU CANNOT GO WRING
My go-to - love this!
Super smooth compared to most on the market
Great for everyday drinking!
Very solid daily drinker
A easy, inexpensive go to when I just want a taste.
Great everyday drinker from Buffalo Trace. Not sure why people freak out about it and it disappears from shelves in 5 minutes. Its good but for the money, go get a bottle of Henry McKenna 10 Year. It blows BT out of the water.
Great taste. Really smooth and not too sweet. You can tast the caramel, fruit notes, and a little spice. Nice smooth finish on the palate. It's very silky smooth. It lightly lingers so of course the next sip is quick. I liked it a lot it will be a daily sipper.
Bomb
Can't go wrong with this one, especially for the price. Smooth vanilla and caramel notes,cherry and oak. Short finish but a pleasant afterburn. Great over ice and in cocktails.
Solid conventional bourbon with a nice residual sweetness. Good choice mixed or neat.
Very smooth, great for sipping!
Very smooth, not a huge bourbon drinker but I'd sip on this one.
Smooth, no burn
Decent on its own and like it way better than the JD my wife like to have with Coke.
Very nice sipping bourbon
Smooth and delightful.
Easy drink
Nice ZING to it
One of my favorite pours for the price. Sweet upfront with butter, spicy on the back end.
Awesome
Loved it. me personally it had almost a camel toffee taste and nice finish.
Just about the best everyday pour you can find for the price. Perfect for any occasion.
Good butterscotch after the ice melts, good for the price. Would buy again
Good sweetness and nice long finish that slowly builds in spiciness.
Great for sipping and mixing. Sweet caramel notes early with a spicy finish that lingers for a bit.
This is a well balanced, full flavored bourbon. Thick, creamy, and heavy in caramel and vanilla notes. One of my go-to's that doesn't break the bank!
Smooth
I use Buffalo Trace for making Old Fashioneds, and it simply doesn't get any better!
My favorite go to bourbon - incredible value. Shows how good wheated bourbon can be!
One of my favorite bourbons and not overpriced. Some bars even use this as their well.
One bourbon I always keep in stock. Great caramel notes with a small bite. Works well as mixer or on the rocks (my preference).
Great everyday drinker. Carmel front end with a spicy finish
Smooth, a little sweet. Good base bourbon for both mixing and sipping.
I'm a fan. Sweet upfront, spicy in the end.
For the price its pretty good, and it makes for great mixers. But, Michter's US*1 having a similar flavor profile is much better for sipping.
If all bourbons were to disappear off the face of the earth, I'd be most upset at the loss of Buffalo Trace. Considering its very affordable price and wide availability, and factoring in its 'can't find anything wrong with this' flavor, I'd name this the best bourbon on the planet, with a very close following by its big brother, Eagle Rare.
To me this had a spicy taste with notes of oak, cinnamon and caramel.
Smooth caramel and vanilla with a hint of fruit. Definitely a great bourbon for the price.
Caramel
For the price it is very smooth and easy to drink
Got a store pick single barrel. Very good for price and recommend if you can find a store pick. Nothing crazy for spice, heat, flavor, but a good bourbon.
Makes a great whiskey sour and doesn't burn on the way down.
Yummy
Overall excellent bourbon for the money. Much better than some of it's more expensive counterparts.
One of my go-to, everyday bourbons. Cocktail? Cost effective enough to use. Neat or on the rocks? Perfectly smooth enough to just pour in a glass and enjoy.
It doesn't try to be anything its not. Buffalo Trace Kentucky Straight Bourbon is a wonderful standard. I think it comes off less sweet than Jack but sweeter than Jim. It has all the standard bourbon notes without any bells and whistles. Obviously there are better bourbons out there but this is a solid bourbon at a good price. Better mixed but decent on its own.
Nose: caramel, vanilla Taste: caramel, toffee, cinnamon, pepper, dark fruit Finish: caramel, vanilla, woodiness Smooth and satisfying. Almost like a dessert.
It's a very sweet and easy to drink bourbon. It's great for beginners.
Smooth and light on the palate with subtle hints of vanilla. Easy to drink straight and wonderful with some blackberry!
My go to goodness when I don't want to think to hard. Great on its own and I don't feel guilt mixng
Smooth taste. Good on ice.
Sweet but simple. Best on the rocks.
Best tasting from the bottle and one of my favorites. Doesn't seem to change its flavor from distillery to home.
Favorite of my in-laws. I didnt care for it at first, it seemed a bit hash, but its grown on me over time.
Still a great value. Nice balance and everything you need for a great neat sipper, on the rocks, or flavorful enough to shine in a cocktail.
Smooth
Good bourbon, great price.
sweet and smooth
Very attractive nose of oak with some vanilla and red delicious apple peel that also shine on the palate. Slightly sweet and smoking, and as smooth as it is complex. Lovin' it!
Smooth. Inexpensive. Great everyday Bourbon (Just not everyday!)
Good luck finding a better bourbon, especially at the price point.
Smooth sipping.
I was able to enjoy a bottle of Buffalo Trace Bourbon Single Barrel Select, 2017 which had a creamy birth of spicy molasses; a life of of brown sugar & cinnamon, that lead to a long death of dry oak & leather.
Smooth, oak, spicy.
Very nice on the rocks, especially for the price.
Great for always having in the liquor cabinet.
Thin... not as deep as I was hoping
attractive and delicious
Probably the best value in bourbon!
one of the best tasting inexpensive bottles i've had
Vanilla and spice, and everything nice. Great sippin' bourbon for the price.
Great tasting and a regular in my home bar
I enjoy a smooth, round flavored bourbon--one with a comfortable heat in the palete. Buffalo is a go to bourbon for me and a must have on my bar!
My every-day bourbon.
One of the best for your "Essential" collection
I loved it. I detected the honey and vanilla , slightly spicy , and a bit smoky. Very enjoyable and smooth.
Good solid whiskey enjoyed it a lot
Pretty solid bourbon.
A great everyday bourbon
Great bourbon with flavors that are the epitome of what bourbon should taste like.
While not the best, definitely tasty and a great price. Would keep this stocked in my bar.
It's got some heat!
Love the drinkability with its smooth and clean medium finish. A very good Bourbon as your go to anytime, and what a Great Price!
One of my favorites
A great bourbon. Smooth from start to finish. This bourbon when allowed to age to 10 years becomes Eagle Rare.
Love it. Smooth and clean for the price. A go to.
Very drinkable, smooth sipping whiskey.
Very drinkable in a mixed drink or just sipping it by itself.
One of my favorite bourbons - almost tastes like a glazed cinnamon roll - delicious
Great
One of my favorites and a super smooth Bourbon
Very smooth. Better flavors out there for the same money.
Love this!
so smooth real nice
8 for flavor, great all around bourbon not too sweet not too much burn +1 for the value I can find this priced less than 25$US almost anywhere
For the price this is my favorite bourbon
Sweet. Vanilla. Smooth. Very little heat. Went great in a Godfather.
Good daily pour.
Good for the price. Personally it's just a bit too sweet for me.
A good value bourbon.
Just a great everyday sipper. Smooth and tasty.
Glorious.
Yum
Smooth. Great value for the price
This is my favorite whiskey. Great price for a 8 year
Load more reviews
Back
A Dram for Your Thoughts
Cancel