BOANN
Distillery
Founded in 2015
Located in
Drogheda Ireland,
In County Louth, the Boann Distillery is a family company, founded by
Patrick and Marie Cooney,
along with their family; Sally-Anne, Celestine, Peter, Patrick and James.
The Cooney family has 40 years of experience in the Irish drinks industry with their independent bottling company,
Gleeson Group.
Boann is part of
Na Cuana Group,
which also owns the Boyne Brewhouse.
According to the legend, "Boann is the Irish goddess of the
River Boyne,
a river in the province of Leinster, Ireland," who tragically lost her life in a flood after walking around a forbidden sacred well 3 times, "causing the waters to surge up violently and rush down to the sea, thus creating the River Boyne."
The ancient
River Boyne
is said to have huge historical, archaeological and mythical importance, all of which are deeply engrained in Irish culture. With their
grain to glass
philosophy, every raw ingredient sourced is 100% natural and 100% local.
Their water is sourced from their
Boyne Valley well,
and every step of production is done onsite, operating on a
closed loop system
that recycles their water and heats their facilities. They even harvest
rain water
to minimize their footprint and water their Gin botanicals.
Their Spirit is distilled through specially designed and distinctive
nano-copper pot stills
. They mature their Whiskey in oak casks for a minimum of three years and a day on site, in their custom built cellars. They bottle in-house.
Boann has released a line of
Irish Whiskeys
called
'The Whistler.'
The range includes; a 7YO single malt 'The Blue Note,' a 10YO single malt 'How The Years Whistle By,' and a 7YO cask strength expression. The Whiskey is sourced elsewhere, but they plan to start on-site production in 2017.
Distillery Details
Country

Established

Owner

Visitor Center

Status

Address

Platin Road, Drogheda, Co. Meath, Ireland

Phone

Website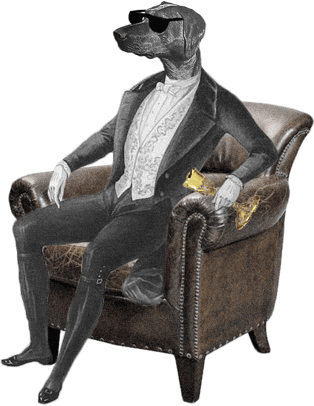 Dog Dogson's
Smartass
Corner
The Boann Master Distiller, John McDougall, is an internationally renowned master distiller and consultant. He has been head distiller at The Balvenie, Laphroaig, Springbank, Tormore and Plymouth Gin. He is the only man alive to have distilled all five types of Scotch Whisky and also Irish Whiskey.

Boann is extremely environmentally conscious. Operating on a closed loop system for water, they recycle all of their input water. The heat generated in the production process helps run their packaging lines and will heat their restaurant, visitor center and offices. Even the grain bi-products of their distillation are used as animal feed.

The Boann Distillery is the first distillery to open in the area in 50 years. Also incorporating the Boyne Brewhouse craft brewery, their visitor center will have its own bar and restaurant. They will also be crafting a very special Gin, incorporating local hedgerow botanicals, from their small specially commissioned Bennett Gin still.