It's an Evergreen. 
Colonel Albert B. Blanton
was born into one of the first families of Bourbon back in 1881. At the age of sixteen, he started work in the distillery as an office boy and fast became a leading pioneer in the development of Bourbon. Today, Blanton's is a division of Sazerac Company — one of the largest privately held liquor companies in the world. They distill it in their Buffalo Trace Distillery, but make no mistake,
Blanton's is a unique
, stand-alone brand with a focus on nothing but greatness.   
Blanton's Bourbons
are something special. Just look at the bottle! Have you ever seen such a unique shape in an American Whiskey? And the cast metal stopper of a Kentucky Thoroughbred horse just adds to the mystique. This Blanton is just what the name says it is, 
the original Single Barrel
 they started doing it back in 1984, and they haven't changed anything since. Done in the same manner as Colonel Albert B. Blanton did his private reserve
almost a hundred years ago
, part of the barrels are from the center part of Warehouse H, where Blanton believed were the optimal conditions for Bourbon ageing. A classic Bourbon that still
holds standards
yay high for others in the game.  
Blanton's Original Single Barrel
was the winner of the
Flaviar Community Award 2017
in its respective category!
Category

Style

Region

Country

Alcohol

Distillery
Flavor Spiral™
About The Flavor Spiral
What does Blanton's Original Single Barrel taste like?

The Flavor Spiral™ shows the most common flavors that you'll taste in Blanton's Original Single Barrel and gives you a chance to have a taste of it before actually tasting it.

We invented Flavor Spiral™ here at Flaviar to get all your senses involved in tasting drinks and, frankly, because we think that classic tasting notes are boring.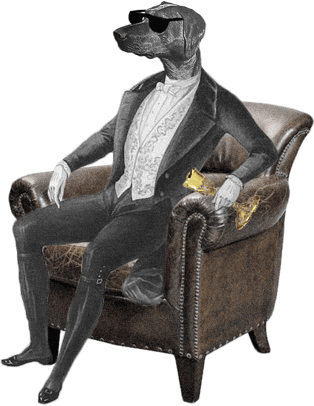 Dog Dogson's
Smartass
Corner
Bourbon must be made from a grain mixture that is at least 51% corn.
Tasting Notes
Appearance / Color 
Red amber color.
 
Nose / Aroma
A creamy vanilla nose features hints of orange peel, nutmeg, caramel, and light spices.
 
Flavor / Taste / Palate
A soft but rich flavor of burnt sugar, cloves in harmony with strong caramel and corn sensations.
 
Finish
A strong and lasting finish that brings back nutmeg and corn above everything else.
 
Flavour spiral
Caramel, creamy vanilla, nutmeg, spicy, demerara sugar, corn, orange peel, sweet, oak.

More drinks we think you'll like
Ratings & Reviews
One of the best!
This was hard to find. After visiting several locations I somehow found it at a Bevmo. I enjoyed this dram neat , but found letting it sit for a bit and breath opened up the flavors.. I was expecting it to be a little more smoother upon arrival but it definitely displays its personality as you add a little water. I enjoy the nutmeg and corn combo on the tongue. This is definitely a solid bourbon. I think its overpriced and should be more in the 50-60 dollar range. Weller's top's this in my perspective.
Overhyped and most of the time overpriced ,but still delicious
Very smooth, strong flavor. Excellent over single ice cube.
Like it. Not as good as I want it to be for the reputation and difficulty in acquiring.
I love the Carmel taste
Honey colored. A little burn to start but smooth after a few sips. Spicy with notes of caramel and vanilla. Thick mouth-feel.
Yum.........
One of our very favorites. Will not disappoint.
Nice nose. Tons of caramel flavor and buttery mouthfeel. A little bit of spice. Well rounded from start to finish. Worth the $60 price point. Wouldn't pay secondary pricing on it.
My #1 bourbon in my collection, don't even have to think about it. Sweet, smooth, finish is complex and lasting, dangerously good, have to keep it under lock and key to preserve it's shelf life
One of my favorites. Fun fact is that it is served on Carnival Cruises that have a Bar in the Pig and Anchor.
Rich, smooth, and sweet with notes of toffee, fig, and orange blossoms
By far one of the best tasting bourbons I've ever had. One sip and I immediately put it on my top shelf so nobody can get it but me. Fantastic
Smooth with a little bite. Straight over ice
I drink on the rocks. For me, it doesn't get much better than this one. Just enough sweetness and very smooth.
Awesome pour...get oak on the nose with some chocolate and camel on the back of the pallet.
When I think of a bourbon for the $50-$100 price point I think of Blanton's. Can drink on a rock or neat. Not a lot of heat but smooth on the finish. Makes for a great gift as well.
Just liked it.
I'll just say it: Blanton's is over-rated. It's good, bordering on very good, but it's not worth the secondary prices nor does it warrant being allocated as much as it is. I prefer other Buffalo Trace products over this. As for flavor, it's very sweet, very little oak. The finish is long and pleasant and probably the best part of this experience. It's Eagle Rare 10, but turned up a little.
Sweet and smooth
Smooth, with a slow after burn
A very good sipping bourbon with subtle rye notes. To me it tastes like a more refined version of a Basil Hayden.
Tough to beat, great complex flavors that mesh really well
Pretty much a perfect sipping bourbon.
Love it! on the search for a decent priced bottle
Very similar to Elijah Craig except it is twice the price and harder to find.
Complex Carmel and many other flavors.
Delicious but now impossible to find because of John Wick
After a couple of years visiting various liquor stores in eight states, (while on business travel), and probably calling an additional 50+ places, I was finally able to find a bottle. It's good stuff, for sure, but the almost impossible task of finding it is extremely disappointing. I've heard a number of excuses as to why Blanton's is so hard to find but at this point I couldn't care less. People want this stuff so why not fix these ridiculous supply issues so the consumer can actually get a hold of the product?? There are plenty of readily available alternatives that are much cheaper and just as tasty. Shame on you Buffalo Trace Distillery!
A really good bottle of bourbon, unfortunately through some impressive marketing by Sazerac and the hysteria of general alcohol consumers has become one of the most sought after bottles. Worth a purchase around the $60 MSRP but once you get passed $80 you should absolutely walk away, there is far better whiskey at those prices out on the market.
10/10 absolutely stunning from start to finish
The best tasting bourbon in the world!
Classic
Unbelievably overrated. Tastes a bit like honey mixed with water, but mostly one-note with almost no depth or complexity compared to many other, more easily obtained bottles in the same price range. This is a great bottle to buy and gift to whiskey novices who will appreciate the name more than the contents
Carmel, Vanilla, Smooth as silk
Love it, my special occasion go to!!
Really Enjoyed it.
Really Enjoyed it.
My favorite
Balanced warm opening with hints of honey, baking spices, dried fruit and a touch of oak. Finish is clean with lingering flavors of molasses and vanilla. Albert Bacon Blanton was born into a bourbon family and started working at a distillery adjacent to his family home at a young age. He would work to become a pioneer in the bourbon industry and eventually became the President of the distillery, which was then known as the Old Fire Copper Distillery (O.F.C). Colonel Blanton kept the distillery running through prohibition by producing medicinal whiskey, and he remained at the distillery through its different variations for 31 years until he retired in 1952. Following Colonel Blanton's death in 1959, the Master Distiller at the O.F.C. Distillery, which was then known as the George T. Stagg Distillery (now known as Buffalo Trace), Elmer T. Lee, decided to honor Colonel Blanton's legacy by producing the first commercially sold single barrel bourbon. Elmer personally selected barrels of whiskey from Warehouse H, the metal-clad building where Colonel Blanton once aged his finest private stock bourbon, and released the first Blanton's single barrel bourbon in 1984.
The standard for which I measure any bourbon moving forward. Extremely hard to find on shelves in California. I prefer to drink it neat, but it is equally great on the rocks or in an Old Fashioned.
Best bourbon I have tried in any price range.
Pretty bottle, good flavors, light honey and caramel with a decent ethanol burn; but ridiculously overrated.
Very smooth
Where as Eagle Rare loves you romantically Blantons challenges you like a best friend.
Best review ever.
Very hard to find in Texas and good for the money....too a certain point. Smooth but complex. Neat or on the rocks a favorite on any occasion.
Loved it
Just the bite you were looking fod
One of my favorites anytime I can grab a bottle or a glass I always do!
best damn dram, to bad you can't get it anywhere
Heard a lot about this hard to find bottle, was not disappointed at all. Fruits and Carmel on the nose. Citrus, honey, caramel, with a little spice and oak on the finish. One of my favorites
Good
Gray bourbon. I love the profile
I haven't really had anything better
hard to get favorite
Absolutely the best!!!!! Hard to find in my area. 😢
One of the best I've ever had.
Being limited may play a part, but absolutely wonderful nose and body...
Perfect bourbon! Smooth, amazing flavor. Best I've had yet
Easy drinking
I agree with others who say it is their "Go To" bourbon. It is getting harder and harder to find and the price point seems to be climbing every time I find it.
You can never go wrong with this fire sipper. My go to. Its just getting harder to find o the shelves...
On the nose- Carmel, Apple, maraschino cherry, baking spices, Orange citrus and vanilla Palate- Carmel, Orange zest, vanilla cream, Little pepper and a nice oak to round it out. Conclusion- The best part of this whisky is the mouthfeel and the bottle itself. Very viscous and very good overall.
My favorite bourbon (so far) hands down
It has a very smooth, short finish. It is one of the best bourbons with just ice.
Amazing flavor and consistency.
This is one of the best bourbons I've had the privilage of tasting. I understand why it's so difficult to find. Smooth and flavorful. Just great. Pick up a bottle if you have the opportunity!
One of my favorite bourbons hands down. Snag a bottle anytime you can find one—you won't regret it!
Besides collecting the Pewter Horse tops, this Bourbon has a great flavor with a taste that you expect from a top end Bourbon. Drink neat!!
Smooth wheated sipper as it makes up 1 of 4 bottles with the 2nd mashbill recipe for Buffalo Trace. The oily viscous woody overtones are downright delicious as it is seemingly ununctious without special barrel finishing or grains. This stuff just stands the test of time and if you can even manage to find a bottle for under $100 and can afford it, buy it BUT never spend more.
The caramel in this was amazing. Sweet and smooth whether on the rocks or neat. Definitely a fine sipper.
Excellent pour, caramel, floral greetness
Smooth and sweet.
Great
Smooth and delicious.
Awesome! Not a daily bourbon, save it for more special occasions.
Still one of the best. Very smooth with a subtle sweetness
Hands down the best Bourbon in the world. Good luck finding it but when you do Ahhhhhhh
This is by far my favorite whiskey. It is a little on the punchy side, but with a couple of ice cubes it has a wonderful flavor profile.
Consistently one of my favorites
Worth every penny!
Very solid Bourbon and a very reliable go to. I have tasted a few better but they are few and far between!
So smooth
Best flavor I far
Love the Caramel and spice mix. Really complements each other. Finishes really smooth! Worth it to pick it up anytime you see it.
I have truly enjoyed it. However "John Wick" has raised the price quite a bit. I will continue to purchase and enjoy to complete my collection.
Smooth. No burn. Carmel wheaty goodness.
Great Bourbon!
I thought I would like it more...just a little to bitter
Used to get this for £44.95 and it was the best value, quality bourbon I ever tasted.
S.O. C.O.M.P.L.E.X. christmas and boy scouts (pine trees) and cinnamon and spice
Good bourbon, but due to demand its hard to come by unless you like over paying.
One of the better bourbons available
Can't go wrong of you can get at MSRP
Deep bold flavors. Great spirit.
Really good! But I like Elmer T Lee better
One of my go to's.
Oh Blanton's, you can never disappoint. I love the fact that the horses on top are a collector item, just a little extra item that makes this bourbon so special. The rich, smooth, bold flavor of Blanton's is something every bourbon drinker must experience. Comes at a little bit of a premium on the wallet, but well worth the price!
It depends on the exact barrel for individual rankings but as a whole its hard to go wrong. Full flavor and excellent mouth feel.
A solid bourbon straight from the heart of Kentucky. If you can find it (for the right price) you should drink it!
Great single barrel! not overly harsh and give a real warming feeling after drinking. Good enough for John Wick, good enough for me! :D
My go to bourbon, but very hard to buy.
Such an awesome bourbon so smooth and the best finish ever. Just wish it was easier to find.
Great taste
Best bourbon in my collection. Super smooth nice oaky flavor with hints of caramel. The bouquet is exceptional. Great for sipping straight or with one piece of ice. Love it and will drink it sparingly.
Delicious!
Perfect everyday bourbon if you can find it
A damn good bourbon, from the nose to the flavor to the finish.
Better luck finding Bigfoot than this bourbon.
Very smooth, great flavor and pure gold! My go to when I want to treat myself.
The smoothest taste I had in a long time
No special knowledge. Simply my smoothest go-to bourbon on special occasions and when I want someone who doesn't know bourbons too well to try a premium option.
I love it. Possibly my favorite liquid
Gold Standard
7/10 for the smoothness, surprisingly seems to lack flavors, almost bland.
Tried this at The Brotherhood Tavern in Nantucket. A good mouthfeel but not that smooth.
Drank it neat. Really smooth to drink, and a great balance of flavors. Obviously hard to find and over-hyped. Worth the price? I'd probably buy again.
Just curious, what does a bottle go for if ordered from flaviar? Unfortunately, it is not in stock.
$90 when I bought it a couple months ago.
enjoyed it chilled
This is my new favorite, and I might as well keep drinking it until I have all the corks!
extremely smooth. Great on the rocks.
I would love to review this but my bottle never arrived.
It's smooth and easy to drink. Not too much bite, and still has good flavor. A favorite when I can find it.
Smooth very easy to drink
Excellent!!!
One of my go to bourbons and my wife's favorite. Great balance of soft sweet and spicy.
Buttery smooth and sweet. Love!
It's okay but certainly over-hyped. I think Eagle Rare is a better offering. The thin burn from this one feels a little to immature.
One of the very best no matter what the price.
Pretty smooth. Good bourbon neat or on the rocks. Took a while to find a bottle but it might be worth it.
It's a smooth, sweet bourbon. Honestly think it's a bit overrated due to how difficult it can be to get.
This bottle of Blanton's did not disappoint!!
Availability aside, I cannot recommend this bourbon enough to folks. It's the first time I ever tasted complexity in a bourbon, and that's a memory you can't replace. I currently have 5 bottles stashed in my home bar, so I feel comfortable opening one the next special occasion we have with friends!
Smooth sip good stuff
Worth the effort it takes to find a bottle
Very smooth, pairs great with my shrimp and grits or my steak.
Heavy caramel flavor with a bit of orange peel, but not overly sweet. Fantastic bourbon that's easy to sip and enjoy neat or on the rocks.
Really good. Smooth
Fantastic bourbon. Just the right amount of everything. Watch out as the bottles can vary a bit.
The caramel makes it sweet but it's still complex. Lovely to drink.
My absolute favorite bourbon. Worth every penny.
slightly spicy - very nice Bourbon
Great bourbon
EXCELLENT BOURBON
Best all around bourbon I have ever had. Goes great neat, on the rocks and......This might be sacrilegious, but makes the best old fashioned I have ever had.
Very drinkable, with notes of Carmel, vanilla and various sweetness.
Great flavor
Giddy Up
Full body, mixed flavors
I must be missing something. Not at the top of my list like it is for so many others. I'll try another bottle sometime...this one isn't impressive. Well, the bottle is...but not what's in it. Maybe my friends switched it out and resealed it with Beam...lol.
Dang near the perfect bourbon. And a very unique bottle.
Hard to get but so good and smooth!!
Very smooth great in old fashioned or on the rocks
Save the topper
Nice earthy smooth
Smooth
Amazingly smooth. Really iconic. What more can you ask for?
by far my favorite drink. sad it is so hard to find
The only reason I gave it 9/10 stars is to hold something in reserve in case something else comes along that's better. Haven't found it!
One of my personal favorites. Very good taste. Always keep my bar stocked with few of them.
😁
Excellent and should be a stable in any home bar.
Very smooth. Best I've ever tasted.
Mmmmmmm!
Really smooth Bourbon, can't wait for it to be in stock
One of the best I have tasted. Would love to have this on my shelf.
Love It!!
The best!
Outstanding. Smooth. Amazing aroma.
Absolutely superb. Once I finally got my hands on a bottle, it's the best bourbon I've tasted. Smooth as can be.
The pinnacle of bourbon. The only thing that's wrong with it is it's availability. Don't pass it up if you find one.
Best Bourbon I've ever had......so far, which is why I joined this club. If Blanton's was easier to find, I'd have a shelf dedicated just to Blanton's. Very smooth. Doesn't have the bite like Buffalo Trace.
Very sweet, decent choice
Very present vanilla flavor
Blanton's Original Single Barrel is, in my view the best "mass produced" commercially available bourbon you can get under $100. Smooth as can be.
The perfect go to sipping bourbon. Complex and smooth
The hype is real.
By far the smoothest and complexed bourbon I have tasted!
Best Bourbon I've tasted
Love it!
OMG soooooooooooOoOoOooOooo0000000oooOooo Smooth. Absolutely worth it!
Excellent bourbon. Love the nutmeg taste mixed with corn and a little vanilla. Wonderful smell of subtle oranges.
Very smooth, not worth the price on secondary market
In my opinion the best mass produced bourbon you can get. Smooth beyond belief. Drink it straight, dont mix it.
Great bourbon
Love it when I can steal away a few nips of Blanton's on the porch in the evening. It is smooth with a smokey caramel finish. Best affordable high end bourbon on my bar.
Great. One of my favorites, and a solid deal at $65/bottle. Very difficult to find though...
A timeless classic that is as refined in its flavor as it is in its bottle.
Can't get much better than this.
Amazing flavor on top of silky smoothness.
Won't say it's the best, but is my favorite.
Always a smooth bourbon. When I come across one in the stores, i typically buy it. Never can have too much.
It's my top pick I've had probably over 15 $40+ Bottles and none even comes close besides Angels Envy.
Big caramel and smooth as silk. I wish I had more.
The only reason this does not get full stars is price compared to B. Trace. This is some damn fine stuff! It is irritating that it is hard to find in NC
So hard to find in NC and when it does show up in ABC Stores it gets gone in a matter of hours.
The classic single barrel that always lives up to the hype. Really wish it was easier to find but I always make sure to have a few bottles on hand.
Love it, my go to bourbon. Lots of flavor, caramel, slight oak flavor, sweet... just goes down so smooth
This is one of our favorites. It is as good as any of the really exclusive bourbons we have tried.
One of the best bourbons of all-time!
This. Is. Bourbon. Cheers
It's delicious but unfortunately getting harder to get.
One of my favorites. The only thing comparable, in my opinion, is "TX" and that currently is not in your catalog.
THIS IS A SINGLE BARREL SELECTION THAT I GOT FROM A FRIEND ON THE DL WHO GOT A FEW BOTTLES BECAUSE HE KNOWS THE GUY WHO BOUGHT IT.
Nose: oak, vanilla, hint of tobacco Taste: smooth vanilla, leather, slight orange, medium spicy full finish with some chocolate
Love it. My favorite.
Love it....
Love it
The Best Balanced Bourbon I've ever had!
Taste oak spice vanilla very smooth. Compliments a Cuban cigar and aged steak very well.
Very friendly
Love it
Great Bourbon. Smooth throughout.
I enjoyed it. I feel like the reputation exceeds the reality to an extent, but I also understand it's all about taste. It was smooth but not more smooth than Eagle Rare 10 which is cheaper. I'd rate it just below that.
Blanton bourbon is the best. Please let me know when available
One of the smoothest and surprisingly difficult whiskeys to get. Wonderful flavor. Smooth finish. Hard to put down.
Best whiskey I've tried yet. Caviat, I am quite the novice
Straight butter.
Top notch bottle. Hoping to try the other versions. 6 bottles in stock.
While not a bad bourbon, it's a bit too spicy for my tastes. Perhaps with some water it would be more accessible.
Awesome
It says "finest bottle of whiskey ever produced" on the label, and I have to agree. Blanton's is so good, I smile as soon as I see the bottle. Also, collecting the horse corks adds to the fun. If you haven't had this, you haven't lived.
As a novice bourbon drinker, I'm aware there is a lot of bourbon beyond the six or seven I've tried still waiting to be sampled. Of those I have tried thus far, this is by far my favorite. It's absolutely smooth and has a buttery/caramel flavor profile that miraculously avoids being cloyingly sweet. A wee more expensive than some, but worth it.
LOVE IT - my "go-to" choice for Bourbon. Great notes of maple, caramel... a pure American autumnal feast on the tongue.
Love it! Drinks smooth, finishes nicely
My all-time favorite Bourbon! If given the choice I will always go to Blanton's. It is difficult to find, so I always try to keep a couple bottles on hand :-)
Best Bourbon 🥃 to date.
Very well balanced with nice notes of oak. Very smooth all the way from start to finish.
Love this Bourbon! It stands head and shoulder above anything else I currently have in my collection. Hard to find but a delight to sip. Fun to collect the different toppers as well.
One of my favorite bourbons. Smooth, flavorful, and strong.
One of my all time favorites
Very good Whiskey. Smooth with great flavors. Grab it when you find it!
Love this
I much prefer the more refined taste of Eagle Rare, but Blanton's has its place on the mid-top shelf. The novelty of it being a "single barrel bourbon" is quaint, and endearing. This is a strong drink, but flavorful. The collectable statuettes are a nice touch; denoting the eight stages of a jockey racing in the derby (you can collect them all!).
good sipping when sitting and relaxing alone. enjoyable and nice flavor.
Like no other
Love it. Wish it wasn't so hard to find now!
My first bottle was extraordinary, the next 3 were the end of a nice run for me. Still, overall a very nice bourbon....but keep in mind, single barrel is different for every bottle, one bottle may taste and smell better than another.
Store picks are super caramel-y, always smooth but good burn sometimes- varies barrel to barrel
Beautiful nose bursting with caramel. Silky mouthfeel with a sweetness and touch of citrus. Finish is medium with flashes of clove and cinnamon. Very nice.
One of the best everyday bourbons!
Sets the standard. While hard to find, it's one of the best and a favorite of mine. Beyond excellent for not an outlandish price tag either.
Easy to drink. Smooth. Caramel, but not too sweet. A little edge - maybe burnt taste? to me that makes it drinkable. Current favorite.
Haven't been able to find it in a while here in NC. This was smooth and I miss it. Currently my favorite bourbon.
Love it, very smooth, easy on palate
Can drink it all night.
Arguably my favorite bourbon of all time. Very smooth with a dynamic flavor profile.
Sooooo smooth!!! Need to try the gold next!!!!!!!!
My favorite bourbon.
For the moment It,s my favorite Bourbon... Still plenty of different tastes I have to try.
No ice, no water...smooth creamy Carmel and vanilla
One of, if not my all-time favorite bourbon!
Sweet smelling, vanilla, caramel, a little tobacco. Spicy (pie spices), citrus rind, sugary, moderate burn on the palate.
Great daily drinkerv
Love it.
Good
My favorite to sip and relax.
Very good
Extremely smooth. Fantastic!
Love it. So smooth
smooth as silk. great vanilla notes,and so easy to sip on.
Exceptional mid-shelf bourbon. Drink neat or with a splash of water to soften the heat if necessary.
This is one of the first bourbons I drank and I have been hooked since. It is sad that retailers here in New York are price gauging. Liquor companies have to put an end to this practice. I have seen bottles going for $120 and even more.
The best bourbon I've tasted. It has a smooth ,caramel, and fruity flavor that pours over the pallet when enjoyed neat.
Very smooth, wonderful flavor. Best bourbon I've ever tasted.
Another of my top 10 whiskey's. Blanton is easily my favorite Bourbon and I wish it was easier to get! This Bourbon has a wonderful, full flavor and is very smooth and easy to drink with only a large ice sphere that won't water it down.
Of my current selection this is my favorite for making Old Fashioneds... my favorite drink.
Really good bourbon
Great all around Bourbon to share with friends
Absolute best whiskey I have tasted to date. Impossible to get more it seems.
Very smooth and delicious
Amazing bourbon with sweet notes at the finish. Tastes great neat and over ice.
This is my go to small batch bourbon, love it!
There is some variance in the quality ... I have had bottles that were average, some really nice ones, and one that was in my top 3 favorites of all time. Nevertheless it averages out to a quality dram. I always buy it if I can find it.
Love it!
This one of my favorite Bourbon. It is a very smooth Bourbon that you can sit back and smoke a good cigar with.
Another whiskey that balances everything bourbon should be: spice, caramel, a hint of tobacco, always drinkable but not too fast because you want to savor the moderate afterburn.
One of the smoothest bourbons I have had. I love the pairing of this bourbon with a good cigar.
One of my favorite bourbons! Smooth....
Smooth, complex and just a delight...either neat or on the rocks, you won't be disappointed.
Excellent flavor. Tough to find but always well worth it. Also fun to collect the different pewter horses that they run on every batch.
Another winner.
Love it! Best bourbon I've had yet. Sweet, smooth, well balanced
Sweet with a strong burn. Very good for mixing into a hot toddy or to sip on its own.
My personal favorite
I loved the flavor.
This is by far my favorite bourbon whiskey - smooth and delicious ! But hard to get
Absolutely love this soooo smooth and tasty.
I love this bourbon. I now know why it is so hard to find - buttery smooth to the palate and so sweet with vanilla tones and the aroma is absolutely delectable. My test is neat in a tumbler - few can match Blanton's.
Very good Bourbon. Over hyped yes, but still a top 5 bourbon for me. Smooth chewy and delicious.
A great bourbon- hard to beat this one. Not always easy to find but worth the hunt and the price is fair. Buy this when you can. I love Buffalo Trace and this reminds me over a better version.
Wonderful. Warm but very smooth.
Vanilla aroma with warm, sweet buttery toffee and Christmas spice taste. Yum!
A great bourbon, but a bit over hyped.
Blanton's is one of my favorites and is always in my collection. In case you're not aware about the reasoning behind the letters on the stoppers. "Beginning in 1999 a collector's set of eight different stoppers was produced. The set features a horse and jockey in different strides and poses resembling the stages of a horse race, from beginning to end. Each stopper is marked with a single letter that spells Blanton's when the set has been completed. The final stopper, marked by "S" always finishes the race in victory!"
Great, terrific, memorable, and lasting. Definitely one to add to the collection and drink sparingly. at least for me since it's hard to secure a bottle in the Midwest.
The best Bourbon, no wait, the best Whiskey to pair with a cigar! Hands Down!
The best Bourbon, no wait, the best Whiskey to pair with a cigar, hands down!
Good
Flavorful and smooth. One of the must keep stocked.
Smooth and very easy to drink
Love it. Smooth, smooth, smooth.
Smooth, easy drink. Great on the rocks.
enjoyed the finish
By far my favorite burbon.
This is my absolute favorite
Bit of a bite at first but smoothes out nicely. Good neat or with a few drops of water to open it up.
smooth, incredible bottle
One of the best
Perfection
Amazing taste, starts a little sweet and then just smooth and mellow, hard to stop at two fingers
Sweet and smooth. Goes well neat, with a drop of water or with a small piece of ice. Very enjoyable.
An all time favorite for every occasion.
My favorite bourbon hands down.
Loved it. Very smooth.
This is my favorite bourbon! Super smooth, vanilla, enough fire to keep it interesting. Too easy to drink, too hard to find!
Absolute best.
It's a trendy choice - but too much Caramel and Vanilla to rank high on my list. It's good. Would be great in a boozy Milkshake I think.
I love this bourbon. Super sweet and smooth with s lot of complexity.
Love it. Smooth, lite spice and carmel
This turned me on to drinking bourbon by itself. A great bourbon that you can find at a lot of places.
Very smooth
Very surprised! A friend swore by this and so I tried it. Great tasting and smooth. You can even collect tops, every top is different.
So overrated. Not impressed and way overpriced!
All time. Have a bottle at all times. Great bourbon.
Love it! Probably my favorite bourbon
Love It! It's always so hard to find in my area. You can really taste the caramelized notes along with the burnt sugar, orange peel and the Smokey aroma of the oak it was in. Love this bourbon!!
Love the light caramel notes. Sipping this takes me to a spring day watching the races.
Very good, enjoyed the warmth, not to sharp but gets your attention.
My favorite all-time bourbon. A bottle not to be opened unless you are surrounded my family and friends with all the time to enjoy.
I love the proof! Very good flavor for barrel proof. Very sweet like brown sugar and caramel finish. Add a cube of ice and some time to open up and this high proof drink turns dangerous at how easy it goes down. My favorite so far!
Personal favorite. Will always purchase when it's available.
Smooth I love it neat with a nice cigar.
If you are a fan of blended scotch but never had bourbon then this is a good entry
Nice and smooth, but a little too sweet for my taste. Would be a solid base for a cocktail.
I can tell that Blanton's aroma and amazing finish move this kind of bourbon to the very high place in my mind. Also original bottled.
I really pick up the vanilla, caramel, and nutmeg. I do not pick up so much on the orange peel, maybe a bit in the finish. The finish on Blantons is one of the best, particularly smooth to me.
I have always enjoyed blanton's. this year's batch is smooth, and carries quite a bit of vanilla with it.
one of my favorite bourbon's - sooo good! such great vanilla an caramel flavors.
Perfect special occasion bourbon. It's reasonably priced but very difficult to find... scoop it up whenever you see it!
GET SOME FOR US!!
This is my favorite bourbon! It is perfect on ice, in an old fashioned, or with a orange peel garnish! Amazing!
My new favorite bourbon!
This is one of my favorites! Always on my shelf when I can find it. Smooth with lots of caramel notes on the front and just the right amount of spice on the tongue. Clean finish with plumb tobacco notes.
Sweet on the nose. Dry and light in the mouth.
Blanton's is unique in it's buttery smoothness. This bourbon rolls gently on your palette and then has the nice vanilla spice finish that lasts just the right amount of time. My favorite.
This is so smooth... This is now one of my favorites.
Beautiful sipping whiskey, sweet Carmel notes that spread across your mouth becoming spicy but without a strong alcohol finish
Very smooth and has a great finish! One of my favorites for sure.
Love, very smooth
One of my all time favorites. Balanced. Combination of sweet caramel with spicy fruit character is tough to beat. And so smooth. What else could you wish for in a bourbon?
Smooth, warming and an interesting aftertaste. One of the better Bourbons. Would purchase again
Love the color and the thickness. Aroma is Oakey yet somewhat sweet. At first taste, there's orange peel, sweet and nutmeg that come to mind immediately. Very delicious after taste that reminded me somewhat of brown sugar. Extremely satisfied with that flavor of this Bourbon.
My go to bourbon
One of my favorites!
Love
Nice Smith taste.
Smooth, true bourbon profile.
Great all around bourbon but with a hefty price tag. Big caramel and sweet vanilla notes. The sweet corn shines through more than the oak, which I like. Exceptionally smooth.
Even though all three of the tasting samples that came with this set where only 2/3 full. I enjoyed this one the most. Anyone else have less than full samples sent to them, just curious.
My favorite bourbon so far, goes down so smooth. I also had the opportunity to take a tour of buffalo trace distillery. Wish I could find this more readily. I would buy a few more in a heartbeat!
Best I've tasted, smooth and a little sweet. Awesome
My white whale. Difficult to find and I finally have 1..er 2 bottles. I can't say it's the best as I'm still new to bourbon but it's damn good and very smooth.
Go to favorite. And I love the collection pieces. Almost have the full set!
Notes of caramel and vanilla
Very good and very easy to drink neat
Love it!
By far the best bourbon I've ever had. Very sweet and smooth, enjoy this all night on the rocks!
My fave Bourbon!!! This bourbon should be had neat and only neat!! Cheers
A must have for any bourbon lover!
This was the best out of the sample box love it ,,,,, straight or on the rock I will be ordering this again
One of my favorites with a great smell and you can taste most of the flavors ..Thanks John Wick for leading me to this fabulous sample.
Love it - my favorite bourbon
I don't know how would have tasted it came in the mail all broken. Not happy
A very good bourbon - smooth but full of flavor with a small bite. I would highly recommend neat or on the rocks.
My second favorite bourbon of all time next to Bookers. I specifically purchase Blantons to drink as an old fashioned. Some say mixing premium bourbon such as this is blasphemy but I disagree for one reason and I shit you not: one drink of a proper Blantons old fashioned will CHANGE YOUR LIFE! (Use Angostra bitters, muddled Luxardo cherries, simple syrup and ONE Large chunk/sphere of ice) We will call everything after that moment your AB years for "After Blantons." Everything before that moment was "BB" for Before Blantons. The clouds will part, Angels will sing, Heavens Glory will shine down and you will realize it's the missing piece thats been causing that nagging empty feeling in your life. Things will be different for you in year 0AB and every year thereafter....Or maybe you just need more sunlight and good books ;) But thats just like, my opinion, man. My advice though; Love more, savor every sip, cherish every day and stay humble. Simple.
Always consistent and very smooth sipper.
A regular in my bar. Great taste, smooth, no big kick at the end.
Love it! This is my favorite Bourbon.
Best bourbon I've ever had. My go to when I can find it.
One of the best out there and unfortunately everyone knows it. Bottle used to cost $45!
I have had many bourbons and whiskeys. Blantons is by far my favorite.
Such a great tasting and balanced bourbon I now consider Blanton's a benchmark measurement for my own tastes when sampling other bourbons. It's that good.
One of my all time favorite bourbons. Enjoy neat or with just a little ice. Very smooth.
Excellent Whisky light on the palate, yet invigorating at the same time.
I protect this like family secrets
Nice bourbon, honey, caramel and butter, love it
This one sets the standard. Caramel, vanilla, with just enough heat and a smooth finish.
Just about everything i look for in af drink, near perfection
Smooth with very unique finish
Best Bourbon Ever !!!
Incredibly smooth with a pleasant aroma
Very smooth
Nice. Great bourbon for anyone experienced or anyone looking for nice balanced bourbon.
I love Blanton's. Hard to find right now.
A bit of a sharpness to it although sweet and a nice citrus finish with it.
Awesome
Fantastic!
Smooth but still interesting
Go to favorite
A lot of maple and oak. Finishes off so smooth and easy, but still linger. Great on its own with no ice or water.
My favorite everyday Bourbon
Amazing... just way too hard to get
It was too sweet for my taste. The spice kind of made up for it, but not entirely.
Not my favorite, but still good. It has a sweet, fruity nose, reminding me of pears. The taste is caramel sweet, with a strong oak undertone and hints of spice, and vanilla finish.
My favorite bourbon
I really enjoyed this one. My favorite from the Flaviar Awards 2017 tasting box.
Smooth, sweet but not too sweet, just a full bodied amazing bourbon.
Very smooth with caramel, vanilla spicy notes all rolled into one exquisite bourbon. It's what sipping bourbon is all about.
Where to begin? This is astoundingly delicious! The aroma implies a strong, spicy bourbon, complimented by caramel overtones. After your first sip you will be floored by the perfect smoothness. First, bright sweet orange spice, then your traditional bourbon spiciness. Spicy-sweet sugar-corn flavor follows. And the aftertaste only leaves you wanting more. There's a passion behind this bourbon whiskey. Must try.
Like it much
Best Bourbon I have ever tasted.
Super Solid!
Absolutely luscious on the creamy vanilla finish.
This was a very, very mild tasting drink. It was smooth but uneventful.
Flavorful and easy to drink. Not too heavy on the oak. My favorite bourbon.
Creamy sweet orange spice
It starts with a kick but ends with a smoothness.
A beautiful, smooth, and complex whiskey. I love the vanilla found here.
a nicely balanced bourbon with a spicy citrus birth; a life of rye & pepper, while its' death is long & filled with sugar & spice.
Solid choice any time.
I like the smooth yet complex flavor.
This is my favorite. So smooth, no nutty aftertaste.
One of my all-time favorites. Very smooth. Long, complex finish.
Smooth, no burn but nice spice. Great flavors, caramel and vanilla were very apparent
Love it! This is my favorite bourbon. I always have at least 1 bottle on hand at all times.
Love it.
A decent Kentucky bourbon.
I use to be a bourbon drinker but now I stay with the single malts. I wish I had known about this one when I use to drink bourbons.
My number one
Love it. Smooth and sweet at the start with a spicy finish. Very impressed with this bourbon, definitely more complex than I am used to from the bourbon family. I could sip on this all afternoon.
Loved it, can't decide if I like Blantons or knob creek better
Love it! One of my all-time favorite bourbons. Everything Buffalo Trace is good but this is the cream of the crop! Great distillery tour too...
Love it, getting hard to find.
The smoothest bourbon I've ever tasted. Rolls over the tongue easily with a lingering finish that just makes you feel good.
good bourbon, very enjoyable taste
This is one you pull out on a special occasion and sip.
Slight early burn with silly smooth finish
The best bourbon so far👌
If you're on the fence on this one please let me assure you that this is my favorite bourbon of all time. If you see it buy it because it is very hard to find. You're welcome in advance.
Found it a delight, a nice single barrel bourbon. carmel with a touch of vanilla, nutty and woodie under tones with a hint of zest and chocolate . Blanton's Original also comes in a delightful bottle that draws the eye. Hmm tempting... nice and smokey, both sweet and sharp excellent pairing with a cigar.
Loved it
Delicious bourbon. Definitely one of my favorites.
John Wick drinks this whiskey for a reason.
I received a sample in my latest tasting box. I don't normally go for Bourbons, but this was fantastic. Very smooth with a hint of pear. If I see a bottle around somewhere, I'll have to buy it.
One of my favorites that's become hard to get, its smooth and balanced
The benchmark for Bourbon
Incredible flavor all around, one of my all time favorites. If you can find it, buy it.
It is Bourbon and, by definition, not worth mentioning let alone drinking
Sampled this. Quite nice with a little ice
One of the smoothest bourbons I've had...and my personal favorite.
My favorite bourbon
My favorite bourbon. Unique flavor that never gets old. Highly recommend!!!
Love Blantons.
Simply amazing, I enjoyed every part of this well-rounded bourbon.
Max score from me........for a bourbon:-)
Impressive bourbon, very well balanced. You get the punch from a topical bourbon and some refinement to it.
Best Bourbon for the buck in America! Neat or on rocks it is so pleasing and flavorful!
One of my favorites bourbon, it's becoming more difficult to find, excellent to palate and good after taste
Very smooth and sweet. A great anytime bourbon.
Amazing. Perfect neat.
The caramel, the smoothness and a bit of banana, it's a great and my absolute favorite go-to. A tinge of bite for perfection.
Perfect on the rocks
Sweet start with just a little kick at the end. An excellent bourbon indeed.
By far my favorite!
Не являюсь ценителем бурбонов из-за специфических оттенков и своеобразной жесткости напитков, но конкретно этот представитель крайне рекомендую к ознакомлению. Интересный напиток с нотками карамели и ванильным послевкусием.
Goes down smooth and gets better as you drink.
Nice little bit of sweat up front with a spice at the finish.
perfect!!!
Spicer
Sweet nose, sweeter front with plenty vanilla and caramel. Smooth shortish finish for its age. Spice on the aftertaste
This is what bourbon should taste like. One of the best!
Nice sweet notes. Spice follows the strength. Strength lingers after you swig, keeping you warm.
Smooth and sweet. A great find!
Was in Columbus, Ohio and just broke up with my girlfriend. The bartender at the Hilton asked me what I wanted, and I said Blanton's. He said, "You're in luck." He pour a normal drink neat. Asked me what happened, I told him. He added to it and made it a double double. Lol. Had one more double double, plus a little extra to kill the bottle. He charged me for a single shot. Great bartender, but an incredible bourbon. Loved every sip. Went down easy from the start to the finish. Can't describe the taste right now, but it is always an experience. This is my number one with Buffalo Trace a close second. I am still looking for that elusive Bourbon with little to no burn. A little Peet is ok.
Roses and fresh cut grass in the nose. Strawberry jam and caramel towards the end. Enchanting, smooth.
Wonderfully smooth, gives you just a little burn to let you know it's bourbon. A little sweet and not too woody. Delicious.
Always amazing. Smooth, sweet and smoky at the finish.
Great tasting , but getting harder to find.
Love everything about this except it's availability
Touch of vanilla and cherry. Very smooth.
Excellent over whiskey stones and compliment a full bodied cigar.
One of my favorites. Only a couple more ponies to complete the collection.
Overhyped & overpriced. Not among the top ten bourbons I've tasted. (RE: Blanton's) Catoctin Creek is an okay rye,but not among the best I've tasted. "Journeyman Corsets, Whips & Whiskey" is a cute marketing gimmick but the whiskey is substandard.
Kind of medicinal tasting..
This is a great bourbon... Not too sweet not too much burn. Very smooth. I'll admit, I became interested in this bourbon after seeing it consumed on two of my favorite television shows... House of Cards and Justified. I love pouring a few fingers while I watch.
A must have for bourbon fans!
Sweet, medium-bodied flavor. I got notes of black tea.
Great bourbon.
Buttery, creamy, smooth and absolutely delicious. Hands-down my favorite bourbon.
Smooth. Excellent, brilliant flavor!
Delicious! Simply the best.
Amazingly smooth, great finish, the taste of liquid deliciousness. My favorite Bourbon by far. It's a shame the bottle is so small. My wife and I LOVE Blanton's!!
Love Blantons
Blantons is my sipping whiskey of choice. Outstanding flavor and finish. I have found nothing better.
This is by far the best bourbon I've had so far I love the taste!! Definitely going to be my number one spot!
My favorite American sipping whiskey.
A favourite and need more of it in the UK!
The one bottle that came with me in my move overseas
Outstanding
Fav
Load more reviews
Back
A Dram for Your Thoughts
Cancel