A premium blended Scotch for Rugby-players and manly-men.

Duncan Taylor & Co. was founded in 1938 as a cask broker — an agent for competing distilleries and blended Scotch companies. Soon, they started showing up at distilleries with their own casks to have them filled on site. All the while they built up one of the largest privately-held collections of rare casks. In 2001, experienced industry veteran Euan Shand purchased the company and expanded into a series of new brands and blends to complement their rare cask business with six single malts, two blended malts, three blended Scotches, two Rums, and one Gin.

The Black Bull brand goes all the way back to 1864 when George Willshire developed a custom blend to sell in his retail shop in Dundee, Scotland. He followed a simple 50/50/50 recipe — 50% fine Single Malt, 50% premium Scottish grain Whisky, and bottle at 50% ABV. As they say, "No bull, just Whisky." This formula worked and by 1974 they were exporting a million bottles per year to the United States alone. There are now seven products in the Black Bull line, and Black Bull 12 YO is the core offering — a blend of classic Highland single alts and Lowland grains married in ex-Bourbon casks for a full twelve years of maturation.
Category

Style

Region

Country

Alcohol

Distillery

Age
Flavor Spiral™
About The Flavor Spiral
What does Black Bull 12 Year Old taste like?

The Flavor Spiral™ shows the most common flavors that you'll taste in Black Bull 12 Year Old and gives you a chance to have a taste of it before actually tasting it.

We invented Flavor Spiral™ here at Flaviar to get all your senses involved in tasting drinks and, frankly, because we think that classic tasting notes are boring.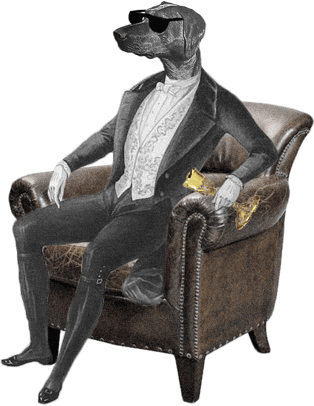 Dog Dogson's
Smartass
Corner
Single Malt Scotch Whisky is made in Scotland using a pot still distillation process at a single distillery, with malted barley as the only grain ingredient. It must be matured in oak casks in Scotland for at least three years (most single malts are matured longer).
Tasting Notes
Appearance / Color
Dark Amber

Nose / Aroma / Smell
Red fruits, cherry, toffee, and lemon curd

Flavour / Taste / Palate
Milk chocolate, apple, butter toffee

Finish
Silky and strong
More drinks we think you'll like
Ratings & Reviews
Very good.....great bang for the buck!
Delicious. Love the smoky flavor.
very sweet, caramel, brown sugar, nutty, high heat
Sweet and smoky caramel start with bite of apple and zest of lemon as it develops. Warm buttery finish and hint of cherry in the nose. I enjoyed it.
First let me say that I don't consider myself a Scotch drinker. With that being said I loved this whiskey! The nose reminds me of rum and molasses with a hint of prune or plum fruit. I'm a 100 proof bourbon to barrel strength guy so the bite on the tongue was anticipated when I read the 100 proof label but it presents a bit higher. Sugary sweet hits first followed by a 'high there!' As the proof comes through and then complexity of fruits and spice rock on the finish. The smokiness is light even for my sensitivity to peaty Scotches. Looking forward to my next glass. Hey maybe I am a Scotch drinker after all! C. Landolt
Strong, dark smokiness up front that kinda punches you in the mouth, but not in a good way that I found enjoyable. Finish was more complex, but really not enough to make me want more than a very little.
I love this stuff, It's something I drank in the mid 70's. It used to come with a little black Bull tassel around the bottle neck. Had lots but can't find any of them. Oh well, still a great drink.
Sweet sherry nose, with a strong finish that is really good!
A lighter rich, if that makes sense. Very light and summery
Love this, had it when I was in Collage.
Very interesting flavor with a follow up of lemon.
The sweet sherry nose is wonderful. Then comes the caramel and milk which provide a smoothness, with just a slight burn but not overwhelming, and a lasting finish. I tasted it neat with just a splash of water but I think this would stand up to a big cube. I wouldn't want to water it down too much, though.
Fantastic flavor with notes that dance on your tongue. Delightful exchange of caramel and apple and sherry and cherry. Slightly less smooth than bourbon and more smooth than scotch.
I was pretty let down with the taste after a nice nose. Some strong caramel, Cherry and light lemon on the nose, but the palate was overwhelmed with unexpected amounts of smoke. Kind if overpowered everything else and there was a disappointing lack of depth. Outside if the smoke and a little spice, I could taste some slight milk/milk chocolate but nothing impressive
Strong, smooth, spicy, silky on the tongue...and then comes the smoke. The peat sneaks up on you and then hangs around for a bit just so you don't forget you just drank some pretty decent Scotch.
Very smoky; strong but smooth. I enjoyed it.
Like Scotch and Bourbon had a baby
Very smooth
Started lighter and ended with a complex finish
Not for me.
Good mouthfeel, thick on the tongue. Fruit, good finish, pepper, cherry.
Extremely well-balanced and smooth. You definitely know you're drinking a 100-proof liquor, but you enjoy every sip. Hints of cherry in the nose are followed by vanilla, and melting caramel notes that lead to butter cascade through each sip.
Good sweet aroma and initial taste. Finishing taste was strong smokey on the verge of burnt. Was not a big fan.
A good scotch for bourbon people I think. Not exactly my taste
Appearance: Color is dark straw, decent legs. Nose: Ethanol, faint malt, chocolate. Less than average, but not off-putting. Palate: Initial wave of dark chocolate, followed by a little bit of smokey peat. Quite underwhelming. Mouthfeel: Average. Finish: Linger of peat and mild baking spice. Not bad. Overall: Very bland, less than impressive blend. Peaty finish is the only saving grace.
Smokey. Not for me
Nice strong burn. Smells of toffee and cherry. Bold flavor!
Enjoyed the hints of fruit (cherry, apple)
Ooh man this is solid. Not the smoothest whiskey out there, but the caramel and chocolate flavors are great.
It is a very good, rich, Blended Scotch Whisky that has an aromatic birth ; while a bold & tangy life leads to a creamy & warming death of medium length with notes of sweet berries & caramel.
Six or maybe seven out of ten for me. I've been pretty against any scotch I've tried so far, but this. I like this. Maybe this is a scotch for bourbon fans? The caramel flavor is just right.
Sweet tasting but too smokey of a finish for me.
WHOLE lot of caramel, to the point where it drowns out some of the other notes. Nice burn at the back.
Sharp up front with a sweet finish. Not for me.
Not bad. Strong caramel flavor.
Spicy and bitter. Lemon and apple jump out right away. Not as sweet as I normally prefer. Very subtle peat, if any at all. I would recommended elsewhere- but taste is subjective - give it a shot and see for yourself!
Color: caramel Nose: caramelized sugar, sherry Taste: caramel, chocolate, Sherry Aftertaste: sweet, chocolate Probably the best blended scotch I've tried so far. I will definitely buy this.
This didn't taste like a 50% whisky. The nose and taste were all caramel and vanilla. A great dessert whisky.
Amazing!!! Easy to sip with friends for an epic time! Just buy a bottle.
Tastes more like an American bourbon than a scotch
Loved it-beautifully balanced with a lingering smokiness that reminds me of sitting by the fire.
A bit spicy but gives way to more complex taste. I like the profile for me mostly Apple and cherry, the flavor seems to last well beyond the sip.
Sweet and spicy plus packs some decent heat
Peat and charcoal which overwhelm subtle sweet notes.
Lots of Carmel but grew on me. Nice and smooth
Easy drinking scotch with an amazing chocolate finish. Loved it!
Surprisingly sweet, balanced and very flavorful in the middle, and a pleasant lingering burn.
Very unique taste. The more I had it, the less I liked it for some reason. I did like it with a splash of amaretto for a Godfather.
Just. Excellent. Try it!
Sweet caramel scent with a smooth finish. No complaints
Caramel, baking spice, mandarin oranges, vanilla, cinnamon. Pretty dang good glass of whiskey.
The chocolate on the nose is really nice and the mouthfeel is great!
Peat and spice up front. Hot. Three drops of water brings out some apple and vanilla. Three more drops brings out caramel. This is always pretty harsh. I wouldn't say the high proof helps, but it just gets bitter once you bring it down, not better.
Surprisingly very sweet. This is almost like a dessert drink. On the nose it's a bit unassuming. Some light fruit and caramel. On the palate there is a quick and large rush of caramel, vanilla, and Sherry. No spice. The sweetness lingers, and that 50% alcohol has a really nice finish as the sweetness dissipates. This is a but too sweet for me to drink every day, and I think the ex bourbon and Sherry barrels have a bit too much influence in this Scotch. Nonetheless, I could see serving this up on occasion as a dessert drink.
Flavor profile doesn't show spice but it's there super caramel forward with spice great drinker
Based on the reviews I wanted to like this more than I did. I was expected a taste closer to a bourbon but what I got were light sweet flavors and a slight smokiness at the end. I also picked up on some metallic notes that weren't particularly pleasant.
Amazing, great scent, and taste is out of this world.
Strong, heavy burn, and a surprisingly smoky.
Smooth, tasted like a library in Downton Abbey.
Not even sure I want a whole glass, nevermind a bottle of this. Make tequila face after the first taste, and it grew less pleasant from there.
A lot smokier than expected and spicy too. Pretty good none the less, just not what I expected from the flavor profile.
Strong taste and heavy burn. You you kind of like scotch, even a little-you will Love It!!
Good bold taste but has a strong " bite".
I never heard of this until I signed up on this website. I purchased it based on it's reviews and i'm hooked! Definitely something i'll be purchasing again!
I generally like the more aggressive whiskeys but this is a pretty good change of pace. Getting a lot of lemon with some other light fruit notes in behind it. All in all it ain't bad
Fantastic!
A great tasting blended scotch.
This is a good blended scotch. Hard to find in my area. I like it best with a single ice cube. Pretty hot (harsh) otherwise. If it were priced closer to Johnny Walker Black, I may like it as much or more. At the price point it is at, I prefer a number of single malts.
Very enjoyable blend with a very high ABV. I thought it was much more harsh on the palette than some of the 45-50% bottles I've tried recently (See: Cutty Sark's Prohibition bottle - very good!), but ultimately a great bottle of whisky for $50 USD.
Really loved this at the start of my whiskey journey, a Speyside/Highlander with plenty of barley sugar and honey. Half grain, half malt, but you wouldn't know it, very good quality for around 50 usd. Anyone early in their whiskey journey looking to move up from Chivas or Johnnie walker, this is a great direction. You won't find peat in here......
Every flavor right on!
Honestly a very good blend. Great notes and a bit of smoke as well. I purchased this on accident and have zero regrets whatsoever.
A hint of a Smokey flavor and a soothing burn. This whiskey makes me think about its flavors hours after I have tried it. Well worth buying a bottle
8.9
Sweet and buttery with a little lemon. Very smooth!
Great! Charge your Bull!!!
This is a good scotch. Smokey but with enough other flavors to make it delicious
Huge fan of this one. Love the caramel and oak touch. For the content, this scotch is very smooth.
A very decent dram with up front oak and caramel malt. Some chocolate and dark fruit but not prominent. A touch of leather emerged mid-palate (for the rugby players, no doubt). Flavors forward with a warm burn that lasts a bit. As a 12 year, while the Flaviar price is competitive, the price point generally seems high compared with some other 12 year blends even with the higher proof. Nevertheless, glad to add it to my home bar.
Wow! This is very smooth considering the higher abv. Notes are as described. Might be my new "go-to" scotch.
Love it, tasting notes spot on
Load more reviews
Back
A Dram for Your Thoughts
Cancel