Balvenie Distillery
Distillery
Founded in 1892
The Balvenie is located in Dufftown, in the middle of the Speyside region. No fewer than six major active distilleries call this place home, making Dufftown one of the most Whisky-centric towns in the world.

William Grant is one the most well-known names in Scotch. After working in the trade at Mortlach Distillery for twenty years, he founded his first distillery of his own -- The Balvenie -- in 1892. The distillery is still owned by the company that bears his name.

There are several things that make Balvenie special, not the least of which, is that they have their own farm on which 1000 acres of barley are grown exclusively for use in their spirit. They also have their own malting floor, cooperage coppersmith and aging on site.

This is one of the main reasons that Whisky-lovers world-wide consider them to be a throw back to a baygone era. It retains a unique character from all of these elements, in a age of robust mechanization, automation, and industrialization.

That said, we need to note that with 5 wash and 6 spirit stills running every day of the week, two elements of production have been outstripped -- they simply do not have the capacity to malt or store enough of their production on site. So some malting and storage services need to be contracted outside the property.

That strategic outsourcing has helped them up capacity to a staggering 5.6 million liters per year. How much is that? Imagine the center court at Wimbeldon in London flooded to a depth of more than 70 feet... that's how much.
Flavor Spiral™
About The Flavor Spiral
What does Balvenie taste like?

The Flavor Spiral™ shows the most common flavours that you'll taste in Balvenie Scotch. It's based on all Balvenie drinks in our large database and gives you a chance to taste Balvenie before actually tasting it.

We invented Flavor Spiral™ here at Flaviar to get all your senses involved in tasting drinks and, frankly, because we think that classic tasting notes are boring.
Distillery Details
Country

Region

Established

Owner

Type

Number of stills

Visitor center

Status

Address

Balvenie Distillery, Duff Town, Dufftown, AB55 4BB, United Kingdom

Phone

Website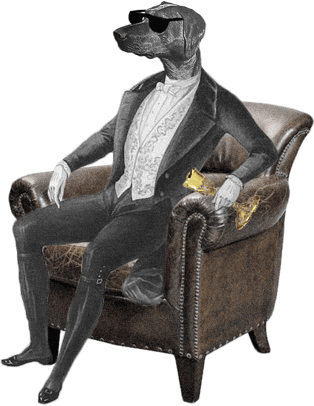 Dog Dogson's
Smartass
Corner
There are more than 120 active distilleries in Scotland. Of those, only six have their own malting floor, and Balvanie is one of them.

Balvenie translates from Gaelic as "Village of Luck."

The Balvenie sits directly across from Glenfiddich, and they share the same water source -- the Robbie Dubh stream -- that runs into the Fiddich River.
About
Speyside
Glens a plenty, history in abundance - that's Speyside.
The most densely populated Whisky region in the world sits in a
fertile valley of rivers and glens
. Home to
over half
of Scotland's distilleries, malts from these fifty or so
Speyside distilleries
are hard to summarize, as there's a lot of
flavour variety
.
One thing we can say is that they're known for being frugal with peat and lavish with nutty fruit flavours. Apple, pear, honey, vanilla and spice all have a part to play in the
Speyside Whiskies
. Speyside Whisky also knows its way around a Sherry cask.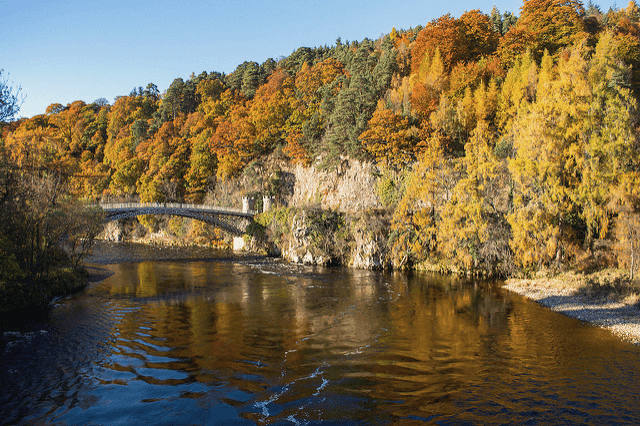 Video transcription
Kevin: This Banffshire in Northern Scotland. This is the Balvenie Distillery, home of the Balvenie masters of craft. And I'm here to understand a bit more about what they do here and how they do it and the processes that is involved. And here's my guide. How are you?

David: How do you do?

Kevin: David, good to see you.

David: Welcome to Balvenie.

Kevin: Yeah, thank you very much.

David: So we're in the courtyard here and, you know, all the stone came from the old mansion that used to be there.

Kevin: Just over there.

David: Come and have a look at this. Up here we just fit about nine tons of barley inside here, so with this, we have to wait until it's the right time to add the water.

Kevin: Who can tell that?

David: Well, the malt men. These are the skilled guys, these are the craftsmen.

Kevin: Because they've been making it for years, they instinctively or they just sort of...they've accrued that knowledge.

David: Yes. After three days we drain off the excess water. We then open two portholes on the base and the have to malt men get in with their wellies on and push the barley down these holes. Barley well on its way now, growing, needs to be turned every so often.

Kevin: Yeah.

David: But that's the traditional way of turning barley is by using a wooden shovel. [crosstalk]

David: Brian who's our malt man here is going to give you a demonstration and then I'm sure you'll be able to emulate.

Kevin: How far are you moving it, Brian?

Brian: Just from pole to pole. Kevin: Wow, a relatively even coverage. It's really efficient, isn't it, because you get this beautiful, even layer. And just by flicking it through the air, it's just doing what? It's cooling it?

Brian: Yes, you're cooling it down, keeping it loose.

Kevin: A bit like a golf swing, isn't it? I can't do this very well. How do you do it the other way round? What I find quite amusing is that these cast iron poles which are here to hold the building up, they're here...these spacings, in order to support the weight of the barley above. These poles represent the amount that you've got to move the barley every time you throw it. See, you've got to throw it the length of that. That way these nine-ton piles move slowly down the building, post by post. It's the building's architecture telling them how to make the Whisky. That makes sense.

David: Over here we have the kiln, purpose built, Charles Doig.

Kevin: Charles Doig. Now, he's this architect from Elgin, locally up the road.

David: 20 minutes down...

Kevin: He was responsible for designing all of this funnel-shaped roof that becomes a chimney that's then protected from the weather. The rain can run off it, but also wind can pass through it to draw heat out, through and out, and take the moisture out of the barley.

David: Exactly.

Kevin: I love the fact that these buildings are kind of easy to read. You know, you can understand that this is a malting port [SP] log. You can understand that this is a kiln because of the shape of the roof. It's almost become emblematic of a distillery, this kind of Chinese pagoda-shaped roof which looks highly decorative, but actually, it's purely functional. It's kind of magical.