Alamo Distillery
Distillery
Founded in 2015
Alamo Distilling
was founded in
2017
by
Daniel Taylor
and
Noel Burns
, two corporate refugees with the passion of creating a distillery dedicated innovation, and honoring the
values
and
traditions
that make them Texan to the core.
Alamo Distilling was established in 2017 and the idea was conceived in 2014, making it a
quite young establishment
. One of the few
"grain-to-glass"
distilleries, their Bourbon is
100% locally-sourced ingredients
to create a
premium quality Spirit
in the heart of downtown San Antonio at 621 Chestnut.
Each small batch of
Alamo Black Label Bourbon
is
hand-crafted
from select corn, barley, and a hint of rye, before being aged to perfection in brand
new American Oak Barrels
.
This
unique recipe
delivers a bold, rich
Bourbon
, with sweet notes, followed by a smooth distinctively Texan finish. Perfect neat or in a good Old Fashioned
Flavor Spiral™
About The Flavor Spiral
What does Alamo Distillery taste like?

The Flavor Spiral™ shows the most common flavours that you'll taste in Alamo Distillery Bourbon. It's based on all Alamo Distillery drinks in our large database and gives you a chance to taste Alamo Distillery before actually tasting it.

We invented Flavor Spiral™ here at Flaviar to get all your senses involved in tasting drinks and, frankly, because we think that classic tasting notes are boring.
Distillery Details
Country

Established

Visitor center

Status

Address

621 Chestnut St, San Antonio, TX 78202, USA

Phone

Website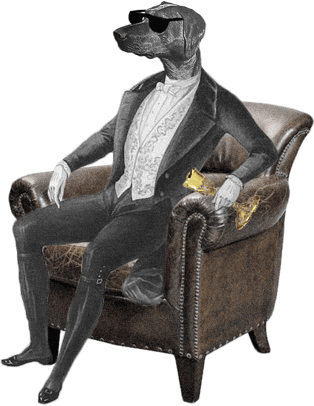 Dog Dogson's
Smartass
Corner
On New Year's Eve 2014, co-founders Daniel Taylor and Noel Burns started brainstorming ideas for a business they could start together and after about 20 minutes they decided to start their own distillery.
Video from Alamo Distillery
Video transcription
Bet you can't guess what I'm doing right now or what this is? This is all a part of the whole Whiskey distilling process. I've been giving it a try give it a try at Tuesday and I don't know how this is turned into Whiskey. All I know is – where do I taste it? Can I get a taste? Well, let's do some more stuff, and then you get a sip. Hmm...Okay.

Alright, so this is the vat that you boil the corn in to get the sugar and water, to get it all going here, and once it's empty, you've gotta clean it? Yeah. All i know is…a little bit parched. It's looking pretty tasty over there. Well, you didn't clean it yet though…

This corn comes in 50 pound bags, and this is what goes into making Bourbon. 50 pounds worth? Yeah, it's actually about a thousand. A thousand? And, uh, we dont have to move them one at a time. You have dolly. Can I get a sip of that Bourbon now?

Well, so the question is, how does this liquid gold become what it is in the bottle, and Noel Burns is the man behind the legend here.

So, Bourbon. How is it made? Well, it's, Bourbon is a specific type of Whiskey, and for what we do, we process all the ingredients here, and take it from start to finish. And this is the same thing? Yes, so this is what I say Bourbon in the raw. So that is your raw grains, it's about the propotions that they are, and we put a little magic into it till it turns brown and we put it in a bottle.

So we start with the grains, you know, the corn, the barley, the wheat. We take that, we go through just a basic cooking process to be able to turn that, we grind it up you know it's about the consistency of our mill here. We go through the cooking process and that gets it into what's funcionally a sugar water. So if grandma had this, she'd make corn bread, you're making Whiskey out of it? Exactly. The point is the fermentation process. And so this is on latter days of the fermentation. You can still the bubbling a little bit. And you can smell it too. Absolutely. And it's the yeast basically, you're smelling? That's the yeast activating into the alcohol, releasing carbon dioxide.

So, what's the process for that then to end up looking like this? Well, once we remove the solids, then we put it into a still. So this is our original test batch still here. And so the whole process of the distillation is we put the liquid in the base, we boil it and the boiling of the separation between the alcohol and the water – the alcohol boils at a lower temperature, so the alcohol gas comes up the column here, and then we have a condenser at the other side, and that's what turns it back into a liquid and concentrates the alcohol.

Once we get it to the flavor profile, that we're looking for, then we put it into a barrel such as this one over here. So, it ages in the barrel, and what makes it Bourbon? There's some distinct rules about what is Bourbon. Yes. 51% corn, distinct product of the U.S., distilled less then a 160 proof, specifically multi grain, and then it's aged in a new 2hite oak American Barrel. So every time you age it it's a brand new barrel? Every time. So we're trying to get much more rich flavors, we like to leave a little sweetness in there, and so the sugar that we're leaving in there obviously leaves a little richer flavor profile.

We're using human hands, we're doing very selective on the grains over choosing, we're doing the equipment setup in very specific ways. We're a smaller volume operation, so if they're looking for a craft product, that's really where we are in the market.

Alamo Distilling Company. Vodka, Rum, Whiskey, and of course, the star of the show – the Alamo Bourbon, aged in white oak barrels for six months. Uh, worth the wait. Thank you sir!